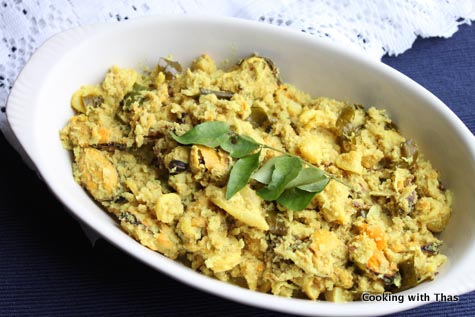 Authentic Kerala meen peera dish…
You don't have to go to an exotic place or drive/fly for long hours to enjoy a vacation. You can have an awesome vacation locally in your own city. That's what I did this long weekend! We vacationed in our own cozy beautiful city! I did skip cooking at home, and ate out for brunch, lunch and dinner, and absolutely forgot to count the calories.
We roamed around locally and was amazed to explore a few hidden treasures. Sharing a few clicks: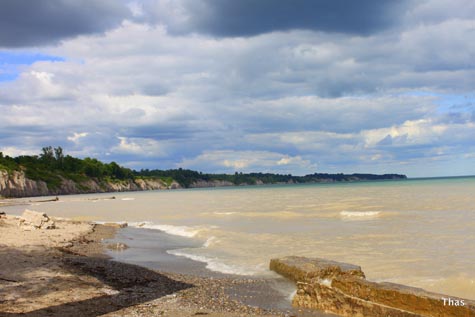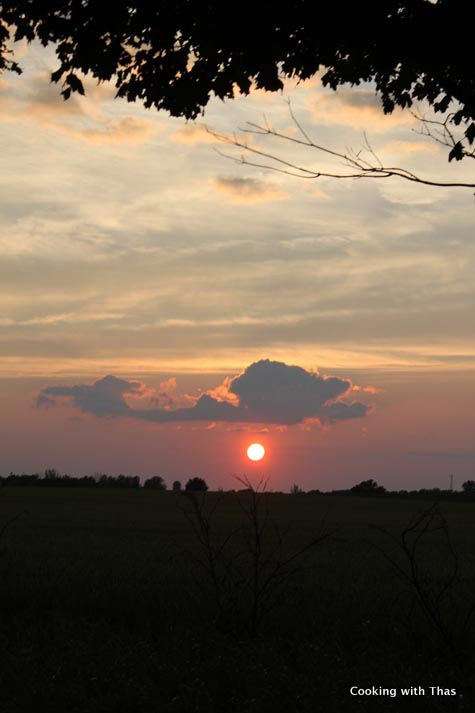 As I have mentioned earlier, I love all kinds of cuisines. But, I do have a soft corner towards Kerala cuisine as I grew up eating Kerala food. On Friday, I wanted something really authentic and so I made this Meen Peera. This dish is usually made with Anchovies or Netholi, but I used squid and mussels. A very easy dish to make, fish is combined with grated coconut and simple spices, cooked till the gravy gets thick. An authentic Kerala dish that can be served with rice, orotti, appam, puttu etc.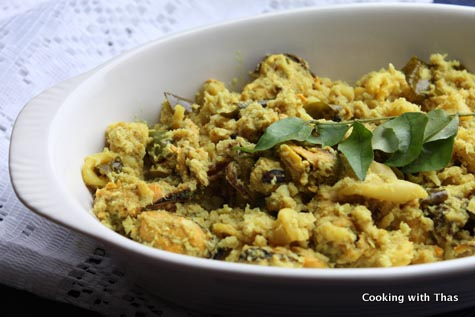 Preparation Pictures
Before cooking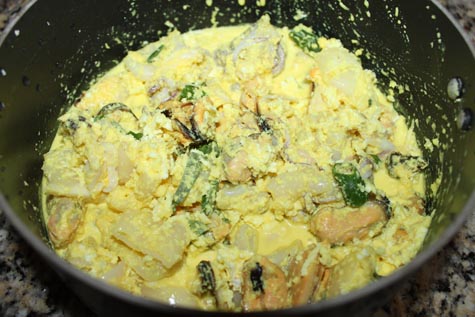 While cooking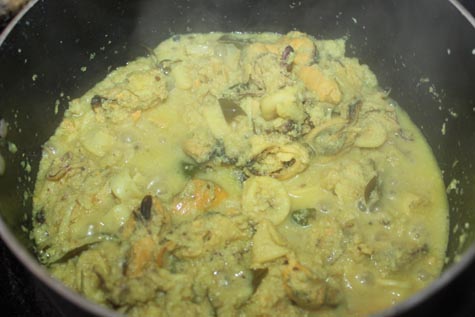 Meen Peera - Squid and Mussel Peera - Fish in Coconut, Kerala Recipe
Ingredients
To Grind
Coconut, grated- 1½ cups
Turmeric powder- ½ tsp
While cooking
Squid, chopped- 7 small squids
Mussel- 15, large
Cumin seeds- ½ tsp
Garlic, chopped- 3, cloves
Ginger, chopped- 1 inch
Curry leaves- 2 sprig
Green chilies, chopped- 3
Tamarind- 2 inch slice
Coconut Oil- 2 tbsp
Salt- to taste
Instructions
In a blender, coarsely grind the coconut and turmeric powder along with very little water. Don't make into a paste.
In a clay pot or non-stick cooking pan, combine the squid, mussel along with coarsely ground coconut, cumin seeds, garlic, ginger, green chilies, curry leaves, tamarind, coconut oil and salt.
Instead of squid and mussels, you could use Anchovies (netholi).
Cover the pan with its lid and cook till the squid and mussels have cooked well.
Open the lid and cook till the liquid in the dish dries off. This is a dry dish.
Serve with appam, orotti, rice etc.