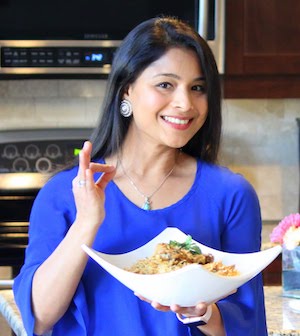 What do I like to be called?
Thas. My full name is Thasneen.
Where was my first entry into this world?
Kerala, India. A beautiful tropical place by the ocean with tons of coconut trees.
Where is my kitchen located?
I live in Canada- London, Ontario,(Not London, England). I'm proud to call this beautiful city my home. I'm lucky to live in an area surrounded by farms and scenic trails.
What's the story behind "Cooking with Thas"?
Being miles away from my family, nostalgia hit me hard. My humble attempt at recreating my favorite food that I enjoyed while growing up made me fall head over heels into the cooking world. In the beginning, my taste buds had a hard time devouring my own food. That's when I explored different cuisines in my kitchen. In 2008, I started a Facebook album where I shared my food pictures. When my friends and family liked and showed a curiosity for the recipes, I started Cooking with Thas in April 2009 with the sole intention of sharing my recipes with the world. Hence, my incredible cooking journey began…
Who is my first inspiration in cooking?
My mom, who is a phenomenal cook.
What is the first food I've ever cooked?
My mom says it was- Chili Chicken- Indo Chinese dish. I was 17 when I cooked this.
Was I seen cooking when I was young?
No, I was seen only at the dining table devouring my mom's delicious food.
What do I do when I'm not cooking?
I enjoy traveling, gardening, various outdoor activities, and fitness. And…of course, annoying my Man. 🙂 🙂
What do I like most about food?
I believe food plays a major role in bringing people together.
What is my favorite cuisine?
I enjoy many but my top three are Indian (mostly Malabar and Indo-Chinese), Thai and Mediterranean.
Am I a full-time blogger?
I am an IT professional turned full-time blogger & YouTuber.
Any tips for aspiring bloggers?
I have some tips for you here: Top 10 blogging essentials for aspiring food bloggers.
—-
Fun facts about me
What kind of a kid was I growing up?
The kind that disappeared in one place and appeared in another (hyper kid). I was also a sports enthusiast, mostly seen outdoors playing Badminton.
Who is my role model?
My husband, who is my best friend and my rock.
What is the one thing that most people don't know about me?
Good try, but that will remain a secret, Muahahaha…
My favorite book?
The Kite Runner, novel by Khaled Hosseini.
What is my favorite vacation spot?
Kauai, Hawaii.
Boldest thing I've ever done?
I had the nerve to jump out of a plane in Chicago, 13,000 ft above the ground. I felt out of the world, skydiving is one of the boldest things I've ever done in my life.
What are my future goals?
To publish a cookbook  My first ever self-published cookbook Raving Recipes- Thas's Top 50 Recipes Sprinkled With Love, here is the link 
My current goal is to grow my YouTube channel & inspire others to cook more at home.
In the News
My interviews, here is the link
—-
Say Hello…
Stop by my Facebook page Cooking with Thas and say hello! 🙂
—-
Thank you
My heartfelt thanks to each and everyone who follows my cooking, recipes, and leaves wonderful comments. Thanks for the constant support and love. It means the world to me. If you want to watch me cook, my youtube channel is: Youtube: Thasneen, and subscribe while you're there.
Remember, you don't have to be an expert to cook delicious food. Do it with all your heart, sprinkle some love and share with a smile on your face.
Love and hugs
Thas
---
I'd love to hear from you!!! Stay connected with me via these social network links below.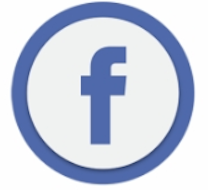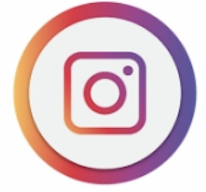 ---