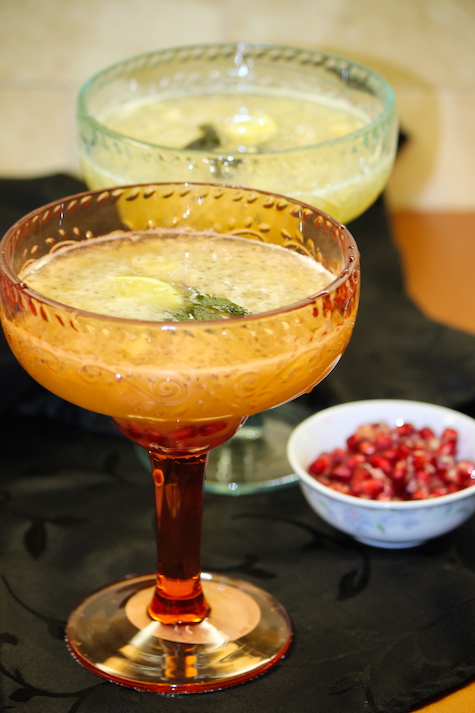 Mashed bananas and lime juice combined to make this delicious drink…
Banana smoothies and bananas blended with milk, these are the usual smoothies that I make often for my breakfast. Mixing bananas with lime juice never crossed my mind until I saw the mashed banana lime juice recipe on Fadwas Kitchen. I was intrigued and tried it. Tasted good and it's a different kind of juice. You'll get to enjoy the taste of bananas and lime juice in this drink.
Recipe Courtesy: Fadwa's Kitchen.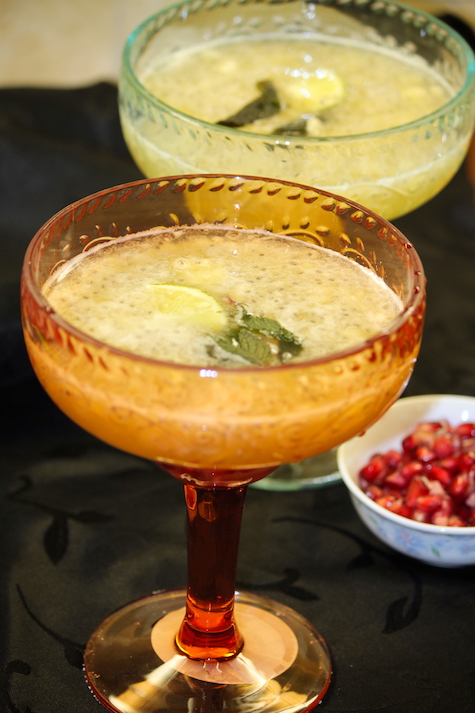 Mashed Banana & Lime Juice- Banana Lime Juice
Ingredients
Ripe banana- 1
Fresh Lime- 1
Cold Water- 2 cups
Sugar or Maple syrup- 3 tbsp
Pomegranate seeds- 3 tbsp
Soaked chia seeds or basil/sabja seeds- 2 tbsp
Fresh Mint leaves- 5
Lime Wedges
Ice cubes
Instructions
Use ripe bananas, if large banana use one. If small, use 2 bananas.
In a bowl, mash the bananas using a fork till smooth.
Squeeze fresh lime juice into a pitcher.
Add cold water and sugar to the lime juice, combine well.
Instead of sugar, you can also add Maple syrup.
Add pomegrante seeds, a few fresh mint leaves.
Add soaked chia seeds or basil/sabja seeds.
If you prefer ice cubes, add a few ice cubes.
Mix everything well.
Pour into 2 glasses.
Top the juice with a small lime wedge.
Enjoy.