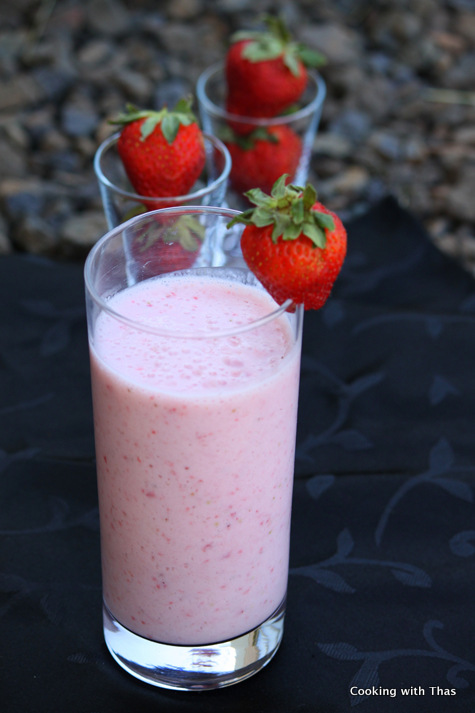 Refreshing and tasty Strawberry lassi or strawberry and yogurt smoothie…
Weather is getting warmer, flowers are blooming, Mother nature is dressing up in its gorgeous green attire, birds are chirping away and the people are having fun outdoors. Finally, Summer has arrived!
We are enjoying a relaxing weekend at home. After lunch, I needed something to sweeten up my taste buds and so made this refreshing and delicious strawberry lassi. Beautiful red strawberries are in season now. Strawberry being one of my favorite fruits I tend to make many desserts and often make smoothies with it.
Sharing the recipe for making an easy strawberry lassi, this is a great smoothie to sip during hot Summer.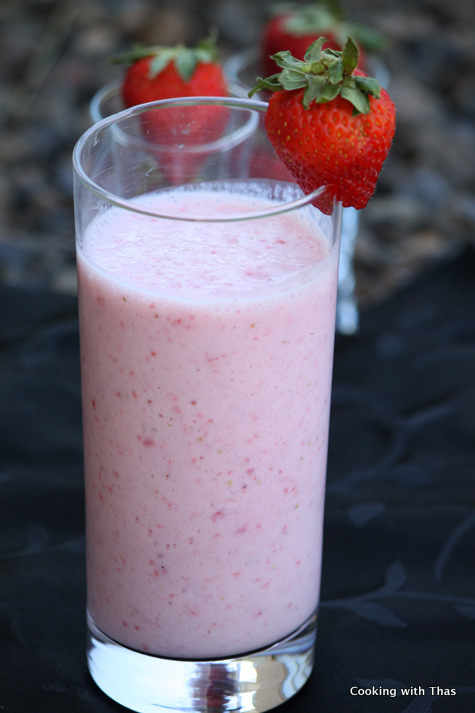 Strawberry Lassi - Strawberry and Yogurt Smoothie
Ingredients
Fresh Strawberries- 6
Yogurt- ½ cup
Milk, chilled- ½ cup
Sugar- 2 tbsp
Instructions
Cut the strawberries in half.
In a blender, add the halved strawberries, yogurt, milk and sugar. Blend at high speed until smooth.
Pour into a glass, add ice cubes if needed and serve immediately.