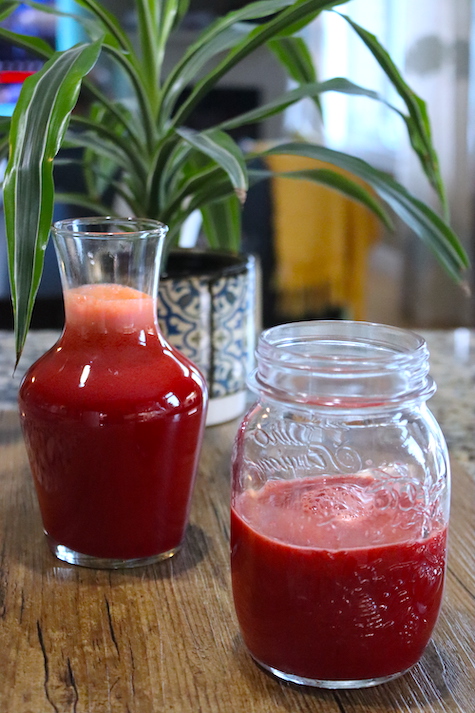 ABC juice is a type of juice made from three vegetables: apple, beetroot, and carrot. The name ABC comes from the initials of these three ingredients.
ABC juice has amazing health benefits, it is a good source of nutrients such as vitamins, minerals, and antioxidants, which can help support overall health and well-being. For example, apple contains vitamin C and fiber, while beetroot is high in iron, potassium, and other minerals. Carrots are also rich in vitamins and minerals, including vitamin A, potassium, and biotin.
There are also claims that ABC juice can provide a range of health benefits, such as improving digestion, boosting the immune system, and reducing inflammation.
Overall, ABC juice can be a healthy addition to your diet, as long as it is consumed in moderation and as part of a balanced and varied diet. However, if you have any underlying health conditions or concerns, it's always best to speak with a healthcare professional before making any significant changes to your diet or lifestyle.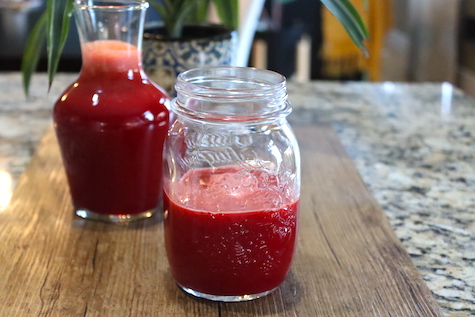 ABC Juice - Miracle Drink, With Amazing Health Benefits
Ingredients
Apple- 1
Beetroot- 1, small-sized
Carrot- 1
Ginger- 1 inch slice
Orange juice- freshly squeezed from 1 large orange
Lime juice- freshly squeezed from 1 lime
Cold water
Instructions
For making this juice, we have to use apple, beetroot & carrot. In addition to these ginger, orange & lime are also added.
Orange juice & lime juice added will balance out the earthy taste of the beets.
If you have a juicer, it's super easy to make this juice, add everything to the juicer & collect the juice.
If you don't have a juicer, make this in a blender- add the apple, beetroot, carrot & fresh ginger to a blender jar along with 1 cup cold water; blend well.
Pour the juice to a strainer & strain the juice into a pitcher- using the back of a spoon press the pulp to extract the juice.
Add the pulp that's left in the strainer back to the blender jar & add 1 more cup cold water & blend well.
Again strain the juice, this way we can extract all juice from it.
I've taken 2 small oranges, if using large oranges use 1 orange.
Add the orange segments to a blender jar, add 1 cup cold water & blend well.
Strain the juice & add it to the ABC juice.
Finally, add the freshly squeezed lime juice.
Combine everything well & enjoy.
If you want you can add a few ice cubes as well.
This juice can be stored in the refrigerator for up to 24 hours.