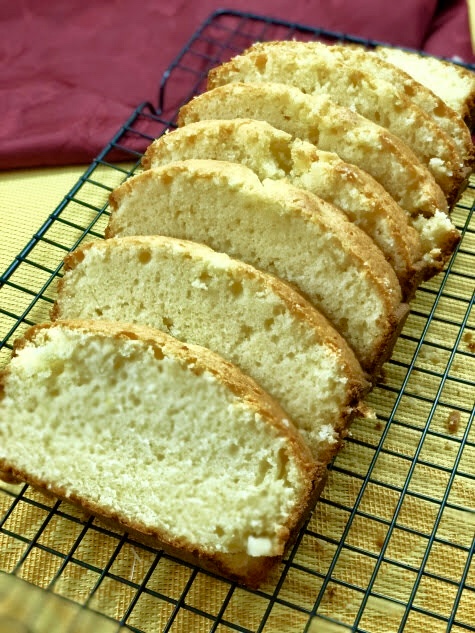 Refreshing lemon loaf cake and is addictive…
This is such a simple loaf cake yet tastes delicious and the best part is this cake refreshes you to the core. I warn you it's truly addictive. I baked this last Sunday to wrap up the weekend with a delicious treat and of course baked exclusively for my Man. I love baking and I'm always up for a simple cake without any frosting and whipped cream on it. Hence, this is my kind of cake.
Recipe courtesy: Joyofbaking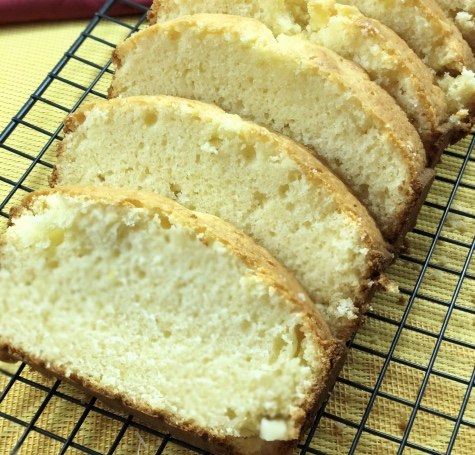 Baking Video
Lemon Pound Cake Recipe
Ingredients
All purpose flour- 1½ cups
Baking powder- ½ tsp
Baking soda- ⅛ tsp
Salt- ¼ tsp
White Sugar- 1⅓ cups
Lemon zest- from one lemon
Butter, unsalted- ¾ cup, at room temperature
Cream Cheese- 115 grams or 4 ounces
Vanilla extract- 1 tsp
Eggs- 3 large, at room temperature
Instructions
Preheat oven to 350 F or 180 C.
Grease a 9 inch loaf pan with butter, dust with flour; keep aside.
In a large bowl: combine together the flour, baking powder, baking soda and salt. Keep aside.
Using a grater, finely grate the lemon zest.
Combine the sugar with the lemon zest. Keep aside.
Use an electric hand mixer or stand mixer.
If using stand mixer, use paddle attachment.
Into the stand mixer bowl, add the butter and cream cheese.
Beat on medium speed till they turn smooth. Scrape down the sides of the bowl using a spatula.
Add vanilla extract and sugar mixed with lemon zest. Beat on medium speed till mixture is light and fluffy.
Add eggs- one at a time and beat after each addition. Scrape down the sides of the bowls a couple of times and beat again to ensure even mixing.
Add the prepared flour mix in 2 additions, combine well after each addition till well incorporated.
Pour the batter onto the greased loaf pan. Even out the top of the batter.
Place in the preheated oven on the middle rack.
Bake for 65 to 70 minutes till a fork inserted into the centre of the cake comes out clean.
Remove the cake from the oven, let cool down on a wire rack for 20 minutes.
Cut into thick wedges and enjoy- perfect for breakfast or along with evening tea/coffee.