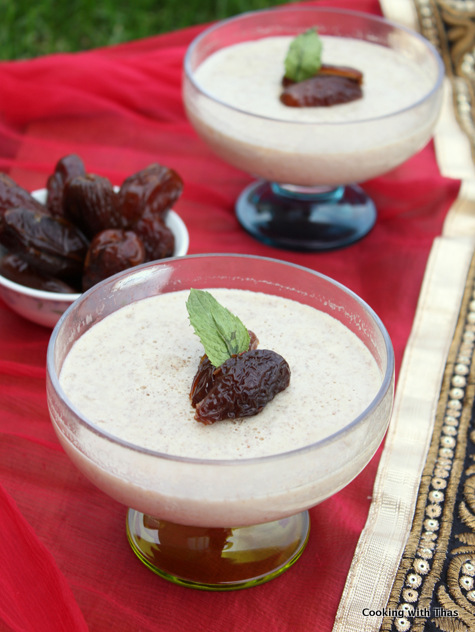 Panna cotta, an Italian dessert when made with Medjool dates the result is a unique and awfully delicious dessert…
I've been obsessed with Medjool dates ever since I had the first taste of it. They taste great even right out of the box, so it's hard to resist once you open a box of Medjool dates. No wonder they are called the "king of dates".
Besides their great taste, they offer many remarkable health benefits.
Here a few health benefits among many:
Instant energy boosters.
Packed with antioxidants.
Help reduce blood pressure.
Medjool dates are naturally sweet and have a beautiful soft texture, they can be used for making many savory and sweet dishes.
One of my favorite Italian desserts is Panna cotta which means "cooked cream". While thinking of some ideas to transform Medjool dates into something delicious, the thought of adding dates to Panna cotta struck my mind. I immediately experimented with the recipe in my kitchen and was excited about the outcome.
The Medjool dates panna cotta tasted phenomenal. The dates imparted a nice caramelized and sweet flavor to the creamy panna cotta. A perfect dessert to impress your loved ones and you will be happy to see everyone enjoying it immensely.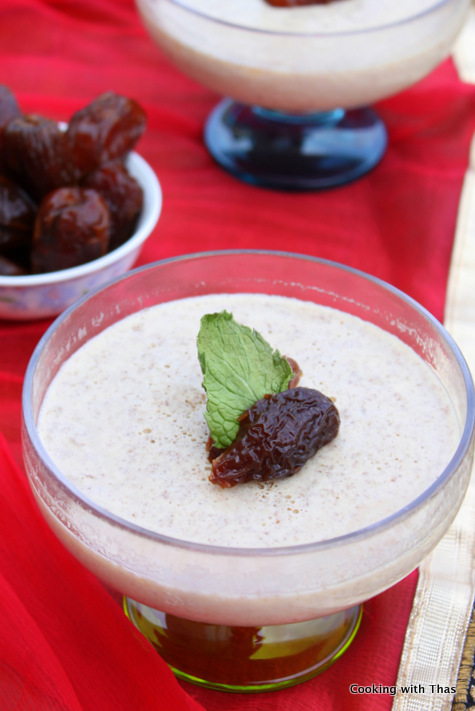 Medjool Dates Panna Cotta
Ingredients
Medjool Dates, pitted and chopped- 10
Water- ½ cup
Light or heavy cream- 2 cups
Sugar- ½ cup
Agar-agar, 1 inch strands- ¼ cup (or use 1 tbsp gelatin)
Medjool dates, sliced- for garnishing
Instructions
In a blender, puree the Medjool dates with ½ cup water into a smooth paste, keep aside.
If using agar-agar strands: In a small saucepan, combine ¼ cup agar-agar strands with ½ cup water and place it over medium heat, keep stirring and let the strands dissolve completely in water.
If using Gelatin- In a small bowl, sprinkle 1 tbsp gelatin over 3 tbsp water and let soak for 10 minutes (do not stir).
In a large saucepan, combine the cream, Medjool dates paste and sugar.
Place the saucepan over medium heat, cook the mixture.
When the mixture comes to a slight boil, strain the dissolved agar-agar and add to the mixture (or add soaked gelatin), and keep stirring.
Remove the pan from the heat and let cool down for a few minutes.
Pour the mixture into ramekins or dessert bowls.
Chill, uncovered for 3 to 4 hours or until set.
While serving: To unmold, dip the ramekins in hot water for a few seconds, then turn the panna cotta out onto dessert plates (or, simply serve in the cups).
Garnish with chopped Medjool dates and enjoy.