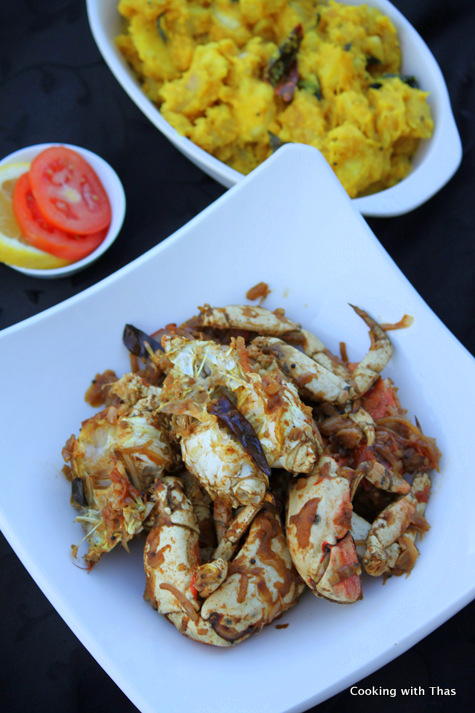 Kerala style crab roast is one of the dishes that's loved by most of the non-vegetarian people in Kerala…
If you haven't tasted crab meat, you are definitely missing out something delicious. Crabs do look creepy, but have to agree that they got the best tasting meat. I started loving crab ever since I was a kid.  The fisherwoman who brought fishes to my house was aware that I loved crab and never missed bringing the best crabs when the crabs were in season. My mom would make the crab roast and I will be seen enjoying the crab in the messiest way possible. Honestly, eating crab is a tiring process and I feel disappointed if I miss any of the meat that's clung inside the shells. However, it's worth all the effort we put into cleaning, preparing and eating the crab.
Now, I have the cutest company to enjoy crab in the messiest way- my niece. My 4 years old niece love crab just the way I do, it seems that we both have similar taste for food. Last weekend, I had a video chat with my niece and I saw her enjoying crab, that kind of triggered my craving for crab. I didn't wait any longer, the very next day I bought crab and prepared this crab roast.
I'd already shared the recipe for making crab roast, this recipe is a bit different from the one I'm sharing here.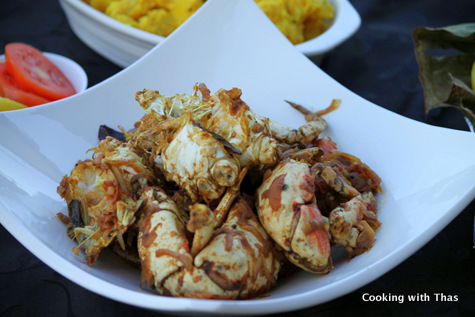 How to clean crab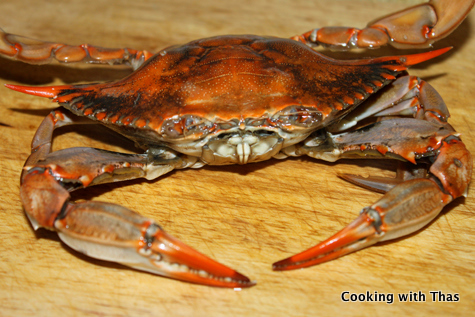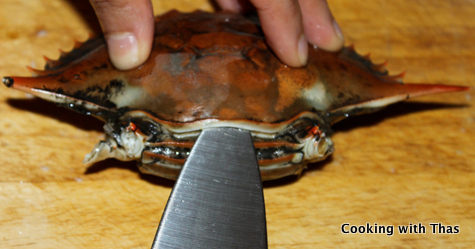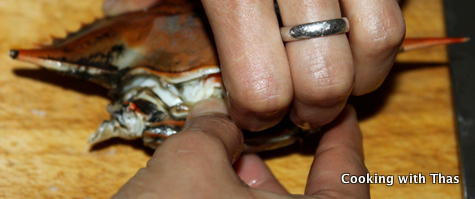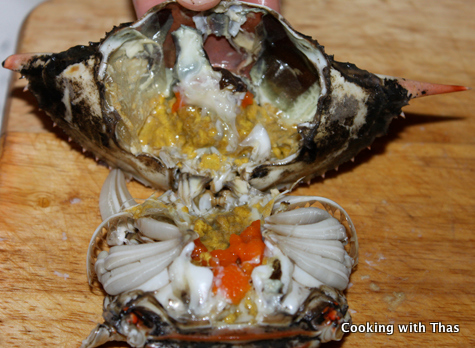 Step by Step preparation pictures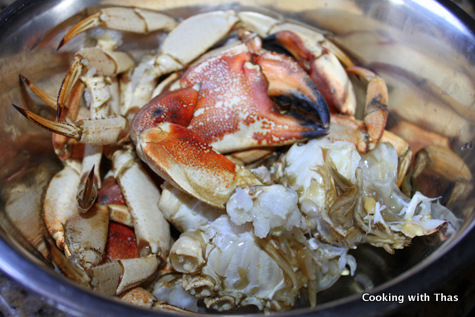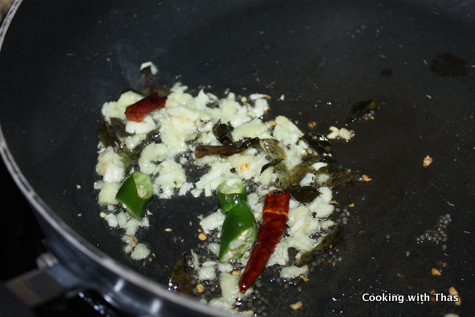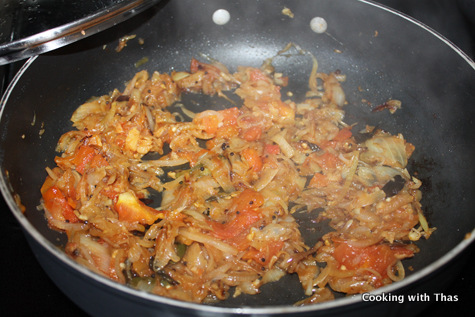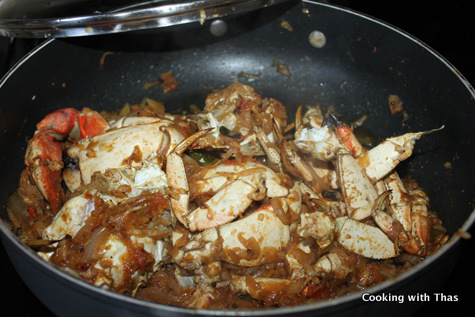 Kerala Style Crab Roast - Crab Roast
Ingredients
Cleaned Whole Crab- 2 or 3
Coconut oil- 2 tbsp
Mustard seeds- 1 tsp
Whole dry red chili- 2
Curry leaves- 1 sprig
Ginger, chopped- 2 inch slice
Garlic, chopped- 2 large cloves
Green chili, chopped-1
Onion, sliced thin and long - 3, large
Tomato, chopped- 1 large
Chili powder- ½ tbsp or depending on your spice needs
Turmeric powder- ⅛ tsp
Coriander powder- 1 tsp
Fennel powder- ½ tsp
Ground black pepper- ¼ tsp
Salt- to taste
Water- ½ cup
Instructions
If you are using whole crab, wash it thoroughly under running water.
Put the whole crab in boiling water and cook for 5 to 10 minutes.
Drain the water and let the crab cool down.
Twist the legs and pull it off, rinse the legs under running water.
Hold the crab and run the sharp edge of a knife between the two eyes of the crab and pull the shell in the upward direction.
The shell will open up into halves. Discard the outer shell and use only the shell with the meat.
Remove the gills and other mucous stuffs inside the shell, rinse under running water.
Keep aside the cleaned crab.
Place a large pan over medium heat.
Add coconut or vegetable oil, let it turn hot.
Add mustard seeds, let it splutter.
Add dry whole dry red chilies, curry leaves, ginger, garlic and green chili, saute till ginger/garlic turn light golden in color.
Add onions, season with salt, saute till onions turn golden brown in color.
Add tomatoes, cook till tomatoes are mashed up.
Stir fry till onions turn slightly browned.
Add chili powder, turmeric powder, coriander powder, fennel powder, ground black pepper and enough salt, combine well and cook for a minute.
Add the cleaned crab into the pan, combine well into the masala mix.
Add ½ cup water, combine well and cook covered for 10 minutes stirring occasionally.
Taste and add more salt or ground pepper if needed.
Remove the pan from the heat and keep covered for sometime.
Serve the crab roast along with rice and start enjoying it in a messy way.
Notes
Kerala style Crab roast is usually spicy, you could adjust the spice level accordingly.

Cook the onions till they turn golden brown, browned onions will impart nice aroma and taste to the roast.