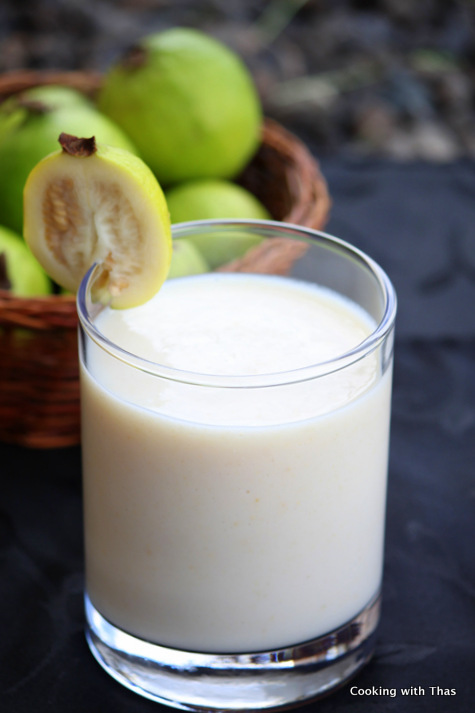 Ripe guavas are great for making milkshakes or smoothies…
One of the fruits that I had eaten a lot while growing up and now miss a lot is guava. There used to be a guava tree at my grand parents backyard and I used to pluck the guavas right from the tree. It's a very common tree in my hometown.
Here, during Summer, guavas are sold at the Asian markets and I make sure to buy a few boxes of it. The ripe guavas can be enjoyed as it is or can be used for making milkshakes. This time, I made milkshake out of it. This was the first time my Man had guava milkshake and he really loved it.
Guavas are powerhouse of nutrients, they are great for the treatment of diarrhea, constipation, cough, high blood pressure, weight loss and improves the skin.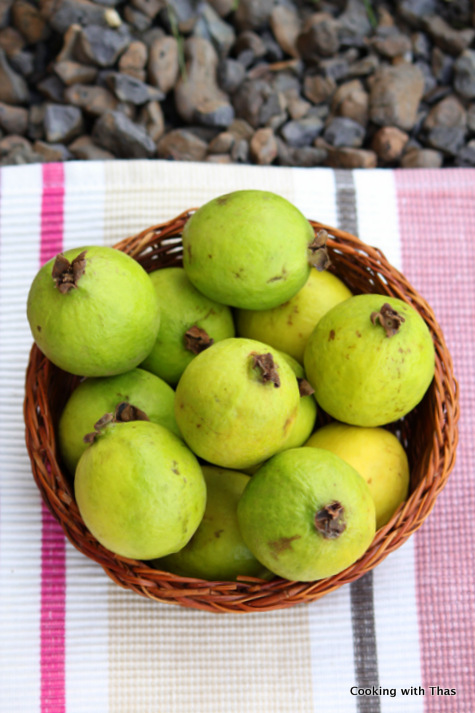 Next time, you see guava make sure to buy it and make this milkshake, it's yummy and nutritious.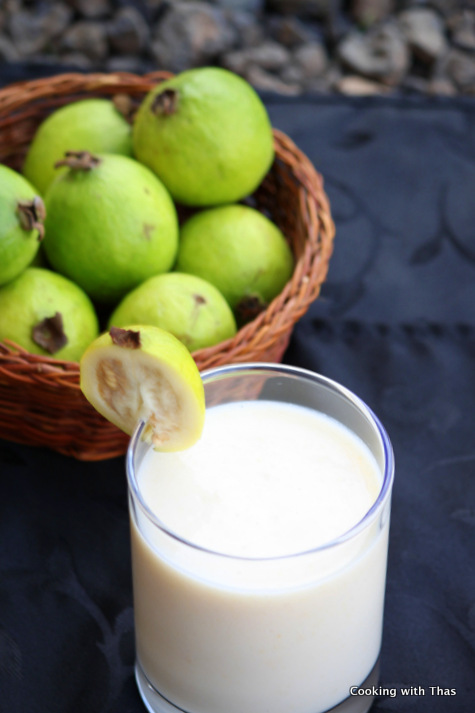 Guava Milkshake - Guava Smoothie
Ingredients
Ripe guavas- 3, small ones as shown in the picture or use 1 large guava
Milk- 1½ cups
Sugar- 1 tbsp
Instructions
Peel off the skin and dice the guavas.
Add guava, milk and sugar into a blender jar and blend to a smooth constituency.
The seeds won't blend well as it is very hard, so you need to strain the milkshake.
Pour into a glass, add ice cubes if needed and enjoy.
You could even add vanilla ice cream for extra flavor. I personally love just the taste of the guavas.