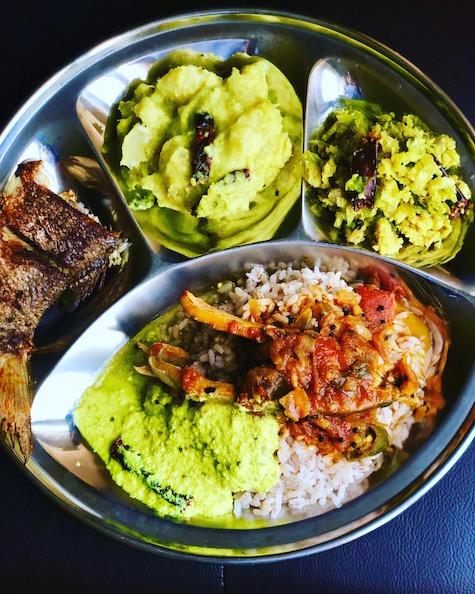 Typical Kerala lunch that includes matta rice, fish curry, kappa, thoran and fish fry…
This is one of my favourite Kerala style meals. While living in Kerala, we used to have catch of the day fish almost everyday and this is the kind of dishes I used to devour for lunch. When it's made by mom, everything tastes delish. There are different ways of making fish curry- by adding roasted ground coconut, with unroasted coconut, without coconut etc. This is one of the easiest fish curry and goes well with rice, chapati, idiyappam, appam etc.
Rosematta Rice- Speciality rice in Kerala and Srilanka.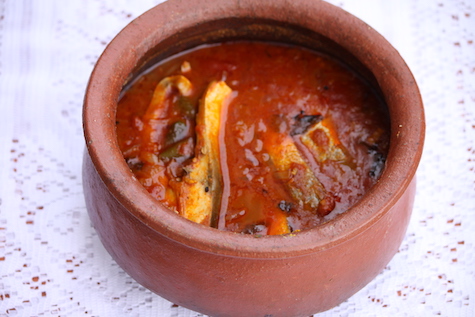 I used White Basa fish, any kind of fish can be used for frying. Can be pan fried or deep fried.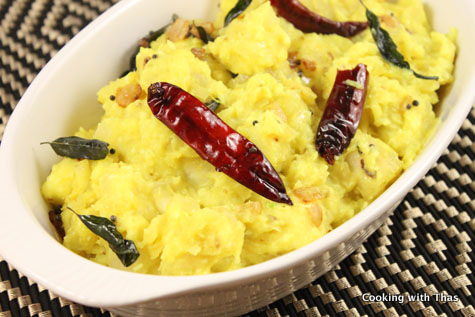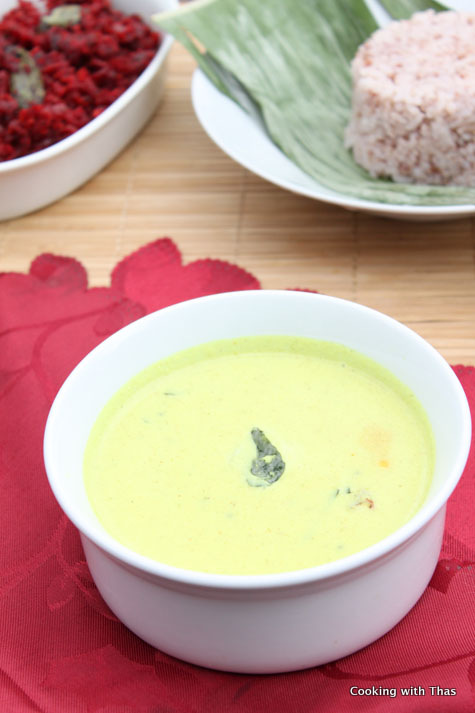 You can skip adding eggs.