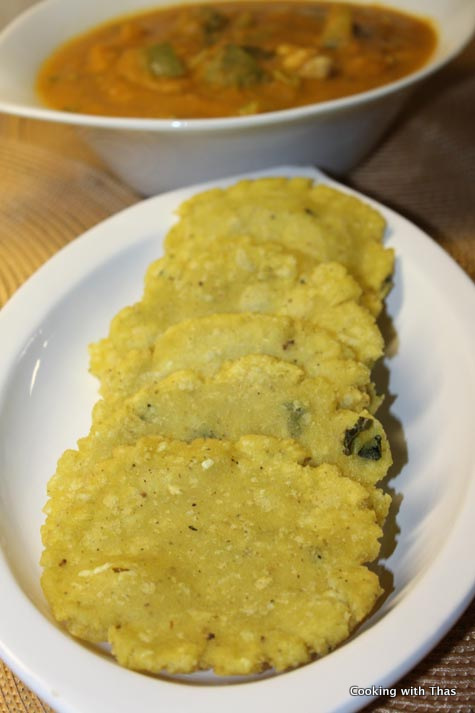 Fried orotti and chicken curry, one of my favorite combinations…
Hope those who observe fast is having a wonderful Ramadan, mine is going great. Starting my day without sipping that one cup of hot coffee, I thought it was going to be hard. However, when I overcame that tempting thought, I felt energized and fresh. It's all in the mind and fasting in deed helps to have our mind under control.
One of the dishes I love to make during Ramadan is this fried orotti. This fried orotti along with chicken or mutton curry tastes delicious. If you don't want to fry it just cook the rolled dough on a greased pan till the dough has cooked well. Well, when fried this orotti tastes really delish.
Here is the recipe for making Chicken Ney Orotti or Fried chicken Orotti
Preparation Pictures
Kneaded dough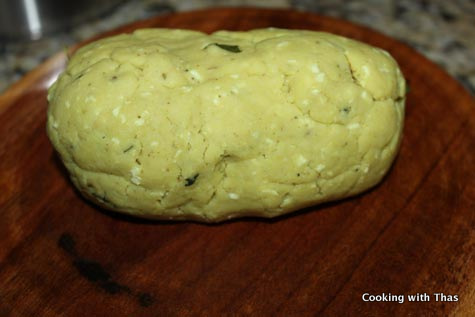 Rolled dough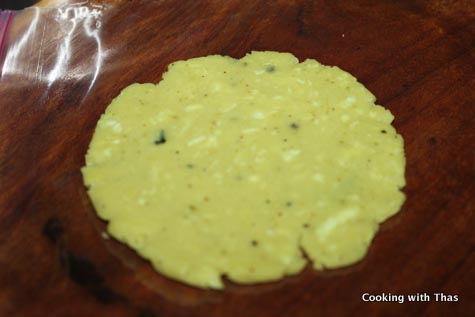 Frying orotti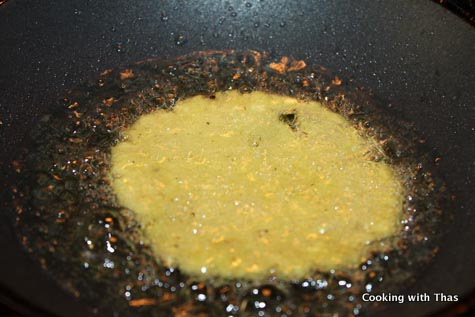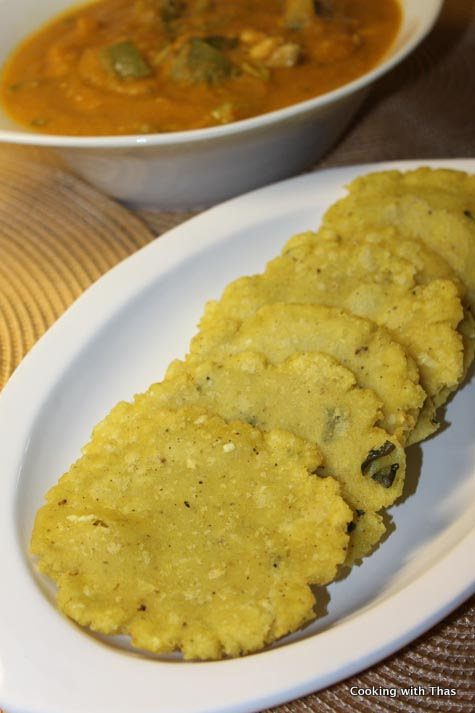 Fried Orotti - Masala Orotti
Ingredients
Rice flour- 1½ cups
Water- 1 cup
Turmeric powder- ¼ tsp
Fennel powder- 1½ tsp
Curry leaves- 1 sprig
Garam masala- 1 tsp
Ground Cardamom- ⅛ tsp
Coconut, grated- ½ cup
Salt- to taste
Oil- enough for deep frying
Instructions
In a non-stick pan, combine the water along with turmeric powder, fennel powder, curry leaves, garam masala, ground cardamom, coconut grated and salt.
Place the pan over medium heat, let the water come to a slight boil.
Add the rice flour, combine well with a wooden spoon.
Remove the pan from the heat, let the dough cool down a bit.
When the dough is still warm, knead it well.
Make small balls out of the dough.
Roll the dough balls on a flat surface lined with plastic sheet, this will prevent the dough from sticking.
Roll into small round shape.
Heat a frying pan, add enough oil for deep frying, let the oil turn hot.
Gently slide the rolled dough into the oil and fry till it turns light golden in color.
Transfer the fried orotti on a paper towel.
Serve warm with chicken, mutton or vegetable curry.
If you want you could cook the rolled dough on a greased flat pan till it has cooked well.