Bottle gourd cooked in coconut milk…
Bottle gourd is widely grown in Tropical places. It is used for making a variety of savoury or sweet dishes in India. In Kerala, thoran and pachadi are made using bottle gourd. This was the first time I made something out of bottle gourd and I made a stew out of it.
The taste of bottle gourd is quite similar to cucumber and has a high water content. You can add the fresh cut bottle gourd to salads, also it can be juiced. It has a lot of health benefits, so start including this vegetable into your diet.
I cooked the bottle gourd in coconut milk just like we make potato stew in Kerala. This is a very simple dish, tastes delicious, can be served with roti or rice.
Bottle Gourd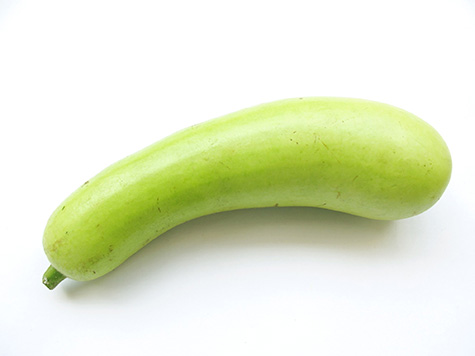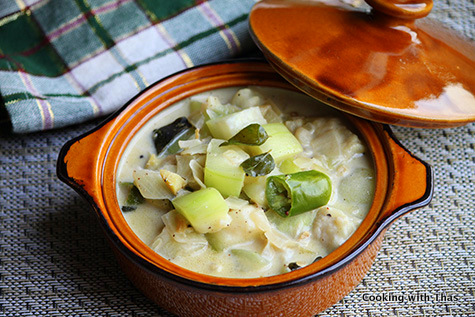 Bottle Gourd or Lauki Stew
Ingredients
Oil- 2 tbsp
Mustard seeds- 1 tsp
Ginger, chopped- 1 inch slice
Garlic, chopped- 2 cloves
Green chilies, chopped-2
Curry leaves- 1 sprig
Onion, chopped-1
Bottle gourd, diced- 1
Water- ½ cup
Coriander powder- 1 tsp
Garam masala- ½ tsp
Coconut milk- ¾ cup
Ground pepper- ¼ tsp
Salt- to taste
Instructions
Peel the skin off the bottle gourd, half it, remove the seeds from inside and cut the bottle gourd into cubes.
Place a saucepan over medium heat. Add oil.
Add mustard seeds, let it splutter.
Add Ginger, garlic and chilies, saute till ginger/garlic turns light golden.
Add curry leaves.
Add chopped onion, season with salt and saute till translucent.
Add cubed bottle gourd and water.
Cook covered till it has turned slightly tender. Do not over cook the bottle gourd.
Add coriander powder, garam masala and salt to taste, combine well.
Add coconut milk and cook covered for a few minutes.
Add ground pepper, combine well and cook for a minute.
Taste and add more salt if needed.
Remove the pan from the heat, serve with roti or rice.