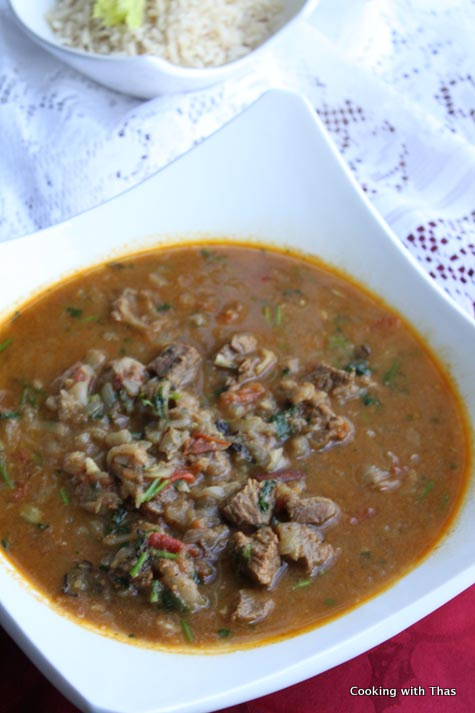 Beef curry has become my new favorite dish…
I love  the view I get to see while sitting in my home, it's an open concept house with lots of windows and glass doors. Looking out into the backyard from the living room, I get to watch the plants that I'd planted sway in the wind, birds roaming around aimlessly and feeding on the grass seeds, green grass that carpets the ground, I never get bored of this view. I'd a reading weekend, so I stayed in my cozy home while my man roamed around in his motorcycle. These days I cannot completely focus on one thing, way too many distractions haunt me. At times, I wish if I could go back to those times when there was no internet and all all these technology which connects us to everyone in the blink of an eye. Wish I could unplug for a few days, hmm…
On a second thought, if I unplug I wouldn't be able to share the recipes with you all, I wouldn't be able to update my thoughts on FB, I wouldn't be able to tweet, upload pictures on Instagram. Wow, I'll be missing so many things.
Well, back to this recipe. I usually make chicken or mutton(goat) curry, with beef I mostly make beef roast or beef stir fry or meat loaf. If I make non-vegetarian dish, it's mostly with lean chicken breasts. So,once in a while when I have beef it tastes so much better. The other day, I made beef curry instead of roasting or stir frying it. I cannot say how much my man and I loved this beef curry. The next day, my man was looking in the refrigerator for any leftovers, but in vain.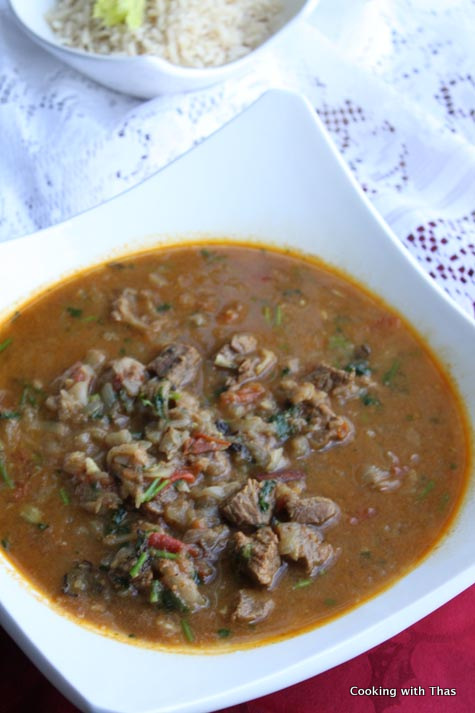 Cooking Beef curry Video
Beef Curry - Kerala Style made in a Pressure Cooker
Ingredients
To Grind
Small onions, halved- 3
Garlic- 4 cloves medium
Ginger- 2 inch slice
Cardamom, whole- 2
Cloves, whole- 2
Cinnamon- 2 inch slice
While cooking
Oil- 2 tbsp
Onion, chopped long and thin- 2, medium
Tomato, chopped- 2
Beef, stew cut- 1 lb or ½ Kg
Mint leaves- 6 leaves
Kashmiri red chili powder- 1 tsp
Regular chili powder- ½ tsp
Coriander powder- 2 tsp
Fennel powder- 1 tsp
Turmeric powder- ⅛ tsp
Ground pepper- ¼ tsp
Water-1/2 cup
Cilantro or Coriander leaves, chopped- ¼ cup
Instructions
In a blender or coffee grinder, grind the above mentioned ingredients "to grind" to a coarse paste. Keep aside.
Place a pressure cooker over medium heat, add oil.
Add onions to oil, add a few pinches of salt, saute till it turns light golden in color.
Add the ground small onion, ginger-garlic, whole garam masala paste to the onions. Saute for a few minutes till the raw smell goes away.
Add tomato, saute for a few minutes.
Add the beef, combine well.
Add mint leaves, Kashmiri red chili powder, chili powder, coriander powder, fennel powder, turmeric powder and ground pepper to the beef, combine well.
Cook for a couple of minutes.
Add ½ cup water and close the pressure cooker, place the whistle on the cooker.
Cook over medium heat for 20 minutes or till beef has cooked well.
Remove the cooker from the heat, let the pressure subside and open the lid.
Add the chopped cilantro.
Place the cooker again over medium heat, if the gravy is too watery, you could cook for a few minutes to thicken it.
Ladle the beef curry into a bowl, and serve with chapati, naan, appam, orotti, pathiri, rice etc. This curry goes well with almost anything.
You could even combine the beef curry with pasta.