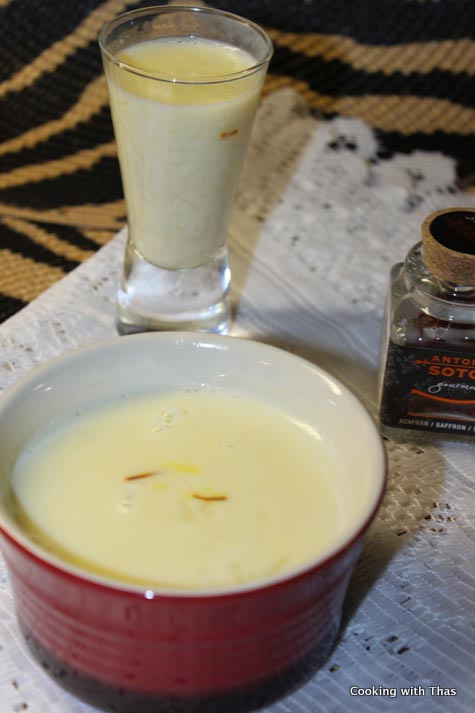 Anything with a hint of saffron tastes heavenly…
My weekend started off with a bang. Yesterday, London link magazine's special 2nd anniversary issue was launched. I was extremely delighted to see my interview and my recipes, the beautifully written article certainly made me feel special and motivated me to do better at what I do with so much passion.
Here is the snapshot of the article, read the full article here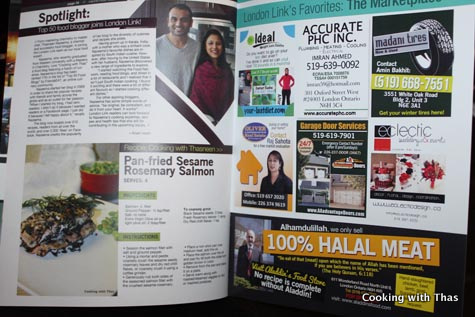 I am a profound lover of saffron, my love for it is getting deeper and deeper as years pass by. One of the exotic and extravagant spices that  magically make everything taste delicious. I wish I could add those red strands to each and every dish I make. However, I add only to certain dishes mostly while making desserts; after a splendid meal the dessert made with saffron will make you feel special.
It is very important to get the best and the real saffron, as there a lof of fake saffron sold in the market. It looks and almost smells the same as the real saffron. One of the ways to distinguish if it's fake or real is by adding a pinch to water or milk, real saffron would take a few minutes to impart its golden color and the mesmerizing aroma. Today, I went for a mega shopping and bought many things that I have not tried before. Some of my picks were pink salt from Himalayas, Potato chips fried in Avocado oil, Hazelnut Agave Nectar, Pasta colored with squid ink etc etc. Also, I got really good saffron which is imported from Spain.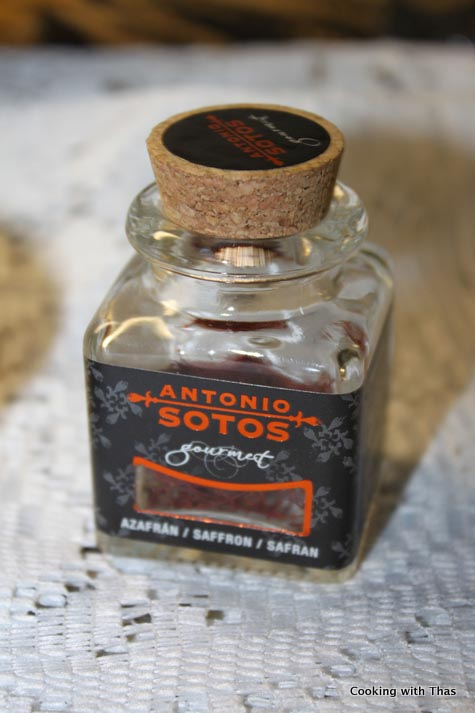 As soon as I got home, I wanted to make something with saffron. I had some leftover basmati rice from lunch and I couldn't think anything better than rice pudding. Creamy rice pudding with saffron, I hopped into my kitchen to make it.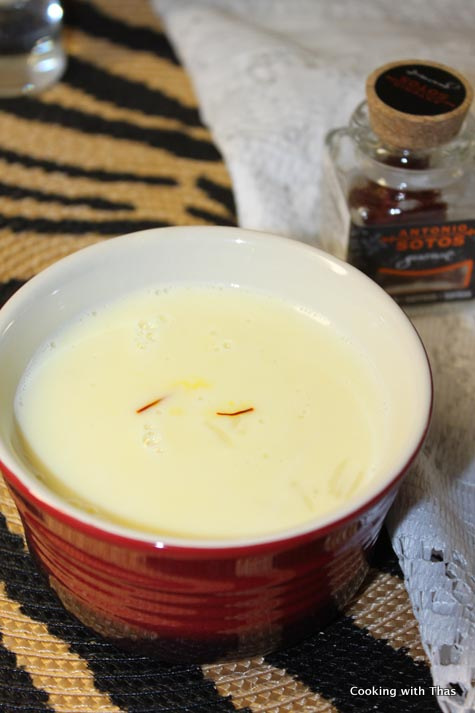 Saffron Rice Pudding - Gluten Free
Ingredients
Milk, skim or whole- 1½ cups
Condensed milk, sweetened- 200 ml or ¾ cup
Saffron strands- 3 pinches soaked in 1 tbsp milk or water
Cooked Basmati rice- 1½ cups
Corn Starch- 1 tbsp
Cold water, to dissolve corn starch- 2 tbsp
Instructions
Cook the basmati rice along with water in a rice cooker.
Combine milk and condensed milk in a saucepan and place the pan over medium heat.
Soak the saffron strands in 1 tbsp of water or milk.
Add the soaked saffron into the milk mixture, cook for a few minutes.
Add the cooked basmati rice to the milk-condensed milk mix, combine well without any lumps.
Let cook for 5 minutes.
Combine corn starch with 2 tbsp cold water, add to the rice-milk mixture, combine well.
Cook for a couple of minutes.
Remove the pan from the heat and let it cool down
Chill the rice pudding for an hour, it tastes better when chilled.
Adjust the sweetness according to your needs.