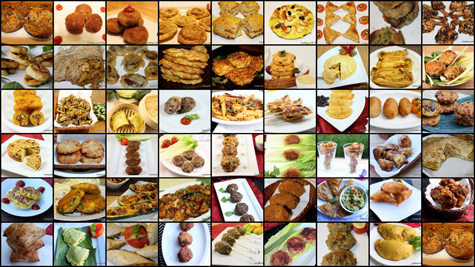 Ramadan is around the corner so I thought I would make a list of all the snacks that I'd tried in my kitchen over the years and compile it into a single post. I've a collection of Chicken snacks, ground beef snacks, vegetarian snacks and sea food snacks. Please click on the link to view the full recipe.
Tips
You could make most of the fillings used for making cutlets ahead of time and refrigerate or freeze for a few days.
Here are some of the snacks you can serve for Iftar. Share the food with others and you too enjoy!
Chicken Snacks
1- Wheat Pizza Pockets with chicken filling – Baked
2- Baked Spinach Chicken Patties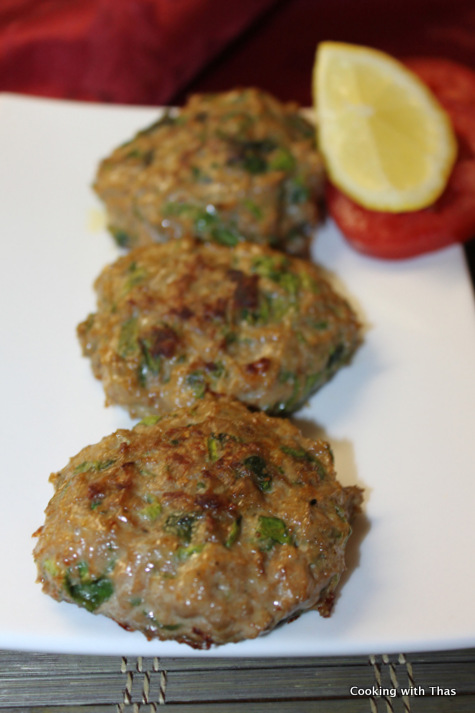 3- Asian Style Chicken Patties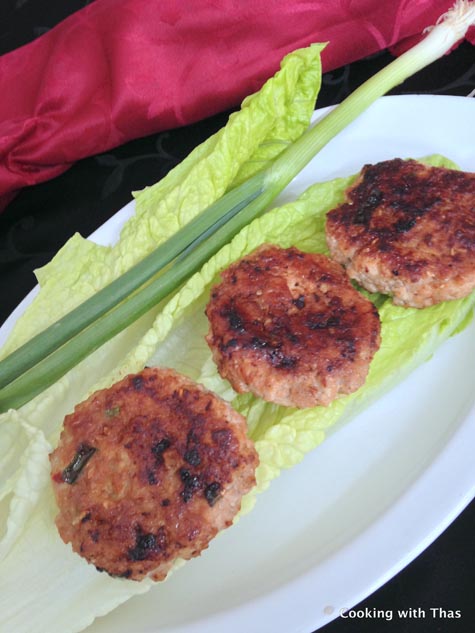 4- Steamed Chicken stuffed Appam  -South Indian Snack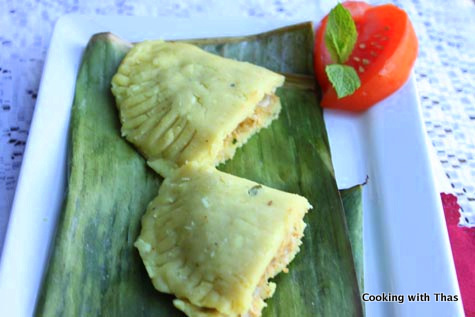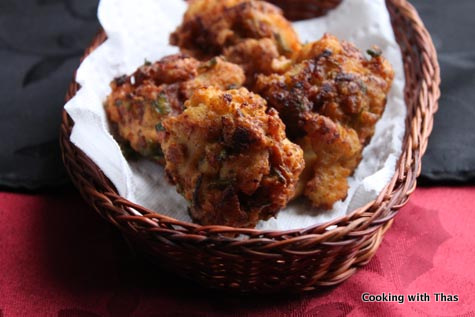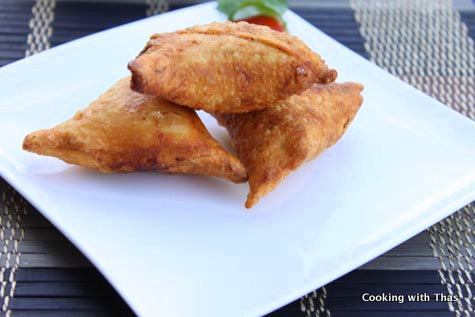 7- Chatti Pathiri or Layered Crepes and Chicken- Malabar Snack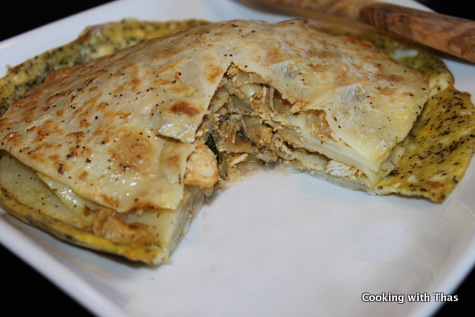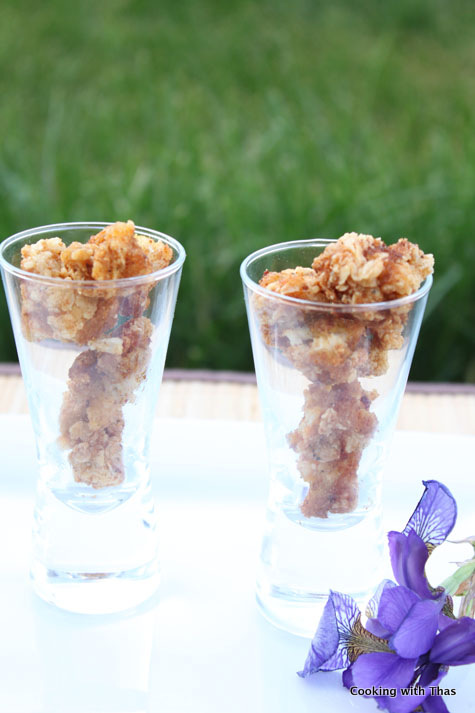 9- Chicken Ney Orotti or Fried Chicken Rice Roti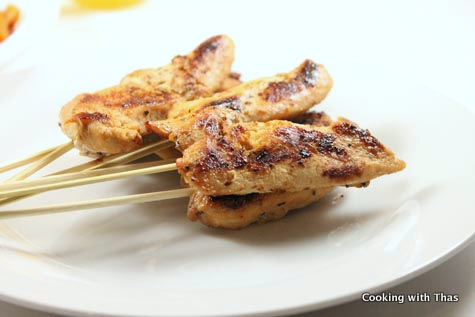 11- Erachi Pola or Chicken Egg 3 Layer Cake- Malabar Snack
12- Chicken Empanadas- Mexican Snack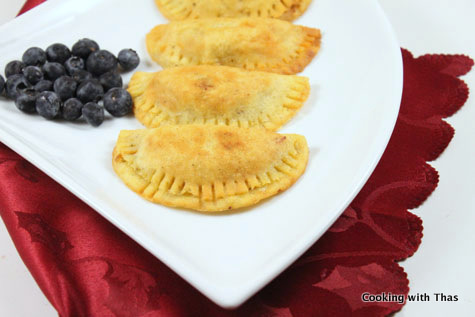 13- Adukku Pathiri or Layered Crepes and Chicken- Steamed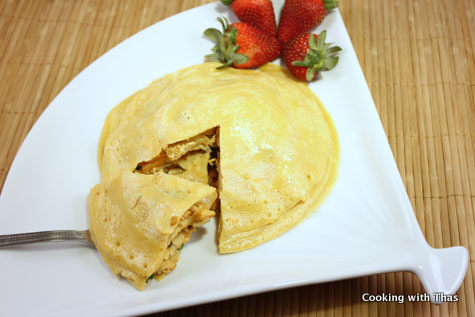 14- Malaysian Net Crepes or Roti Jala stuffed with Chicken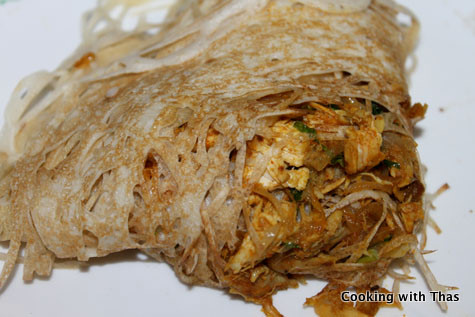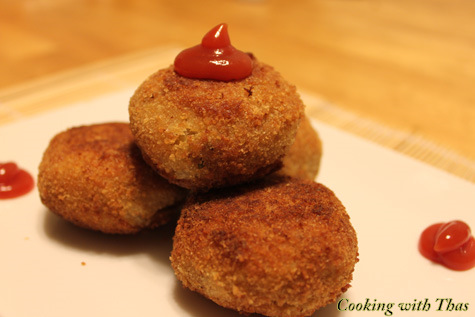 17- Bread Pola or Bread stuffed with chicken masala and cooked in a pan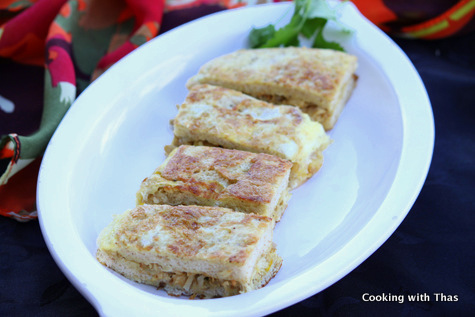 18- Chicken stuffed Banana peppers or Mulagu bhaji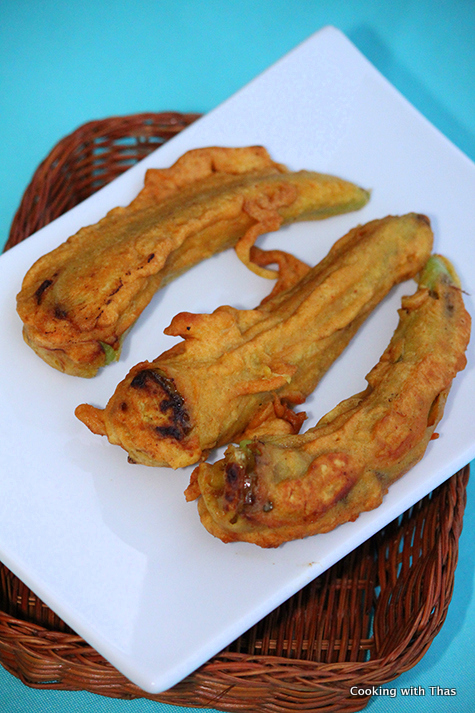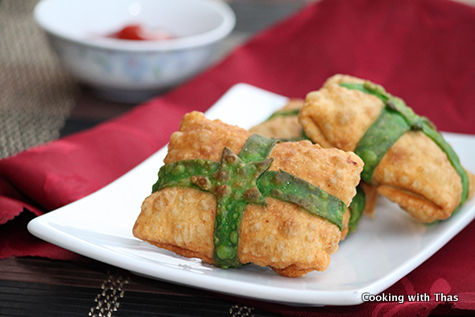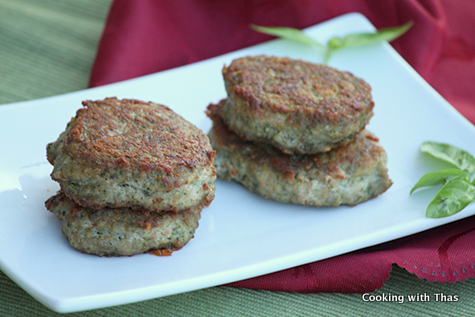 21- Fried Coconut Crepes with Chicken Filling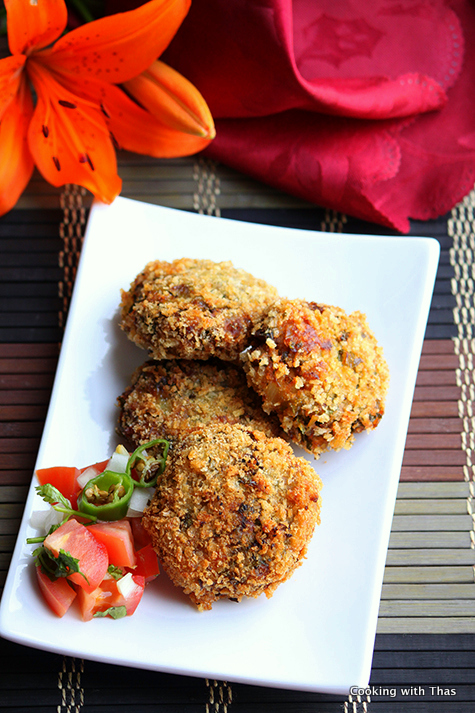 23- Chicken Bacon Wrapped Veggies
24- Asian style Carrot Chicken Cutlets- Pan Fried Chicken Cutlets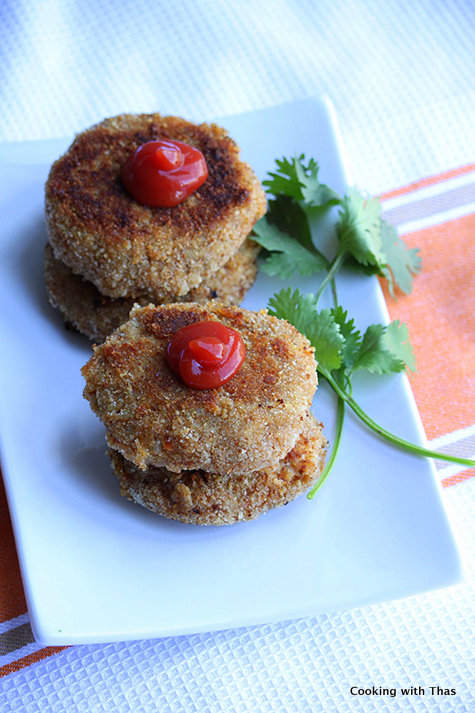 25- Asian Style Chicken Poppers- Soysauce Chicken Poppers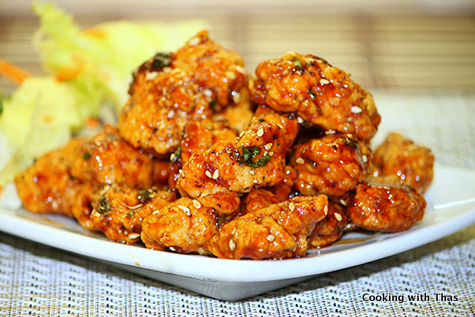 26- Indian Style Quesadilla- Using Wheat Crepes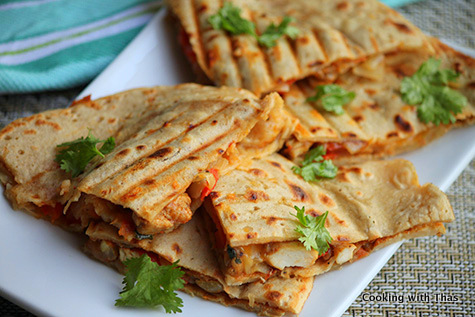 27-Easy Chicken Puffs- Kerala Chicken Puffs-Easy Chicken Filling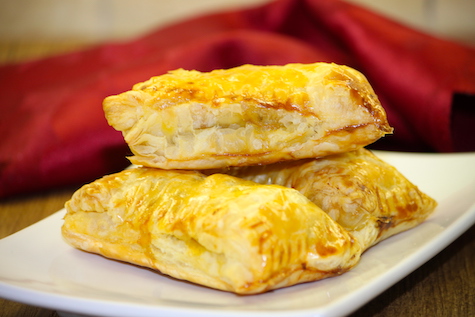 28- Air Fried Crispy Chicken Pakoras- Air Fried Healthy Chicken Fritters
29- Asian Style Sweet Chili Chicken Bites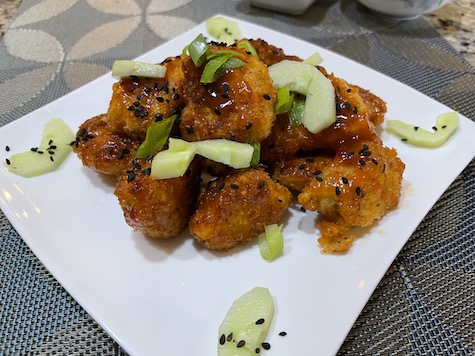 30- Easy Chicken Irani Pola | Delicious Malabar Appetizer
Rolled Puff Pastry With Ground Beef Cheese Filling – Similar To Borek
Ground Beef Snacks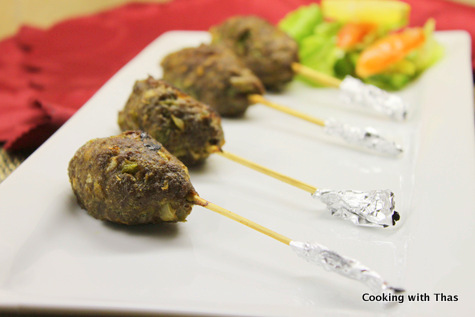 2- Baked Sesame Ground Beef Patties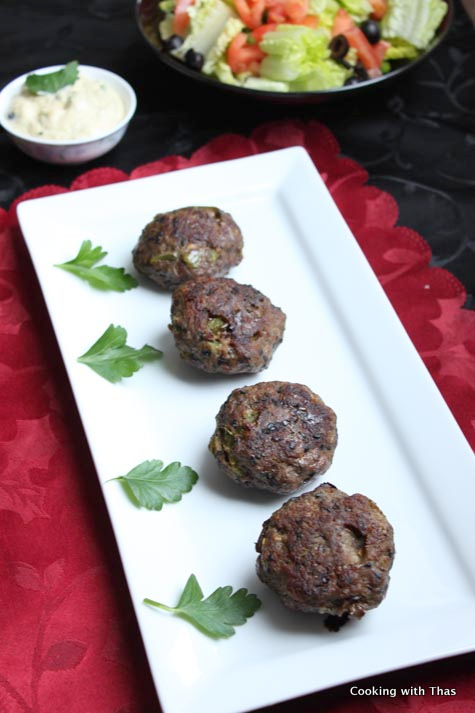 3- Baked Ground Beef and Mushroom Patties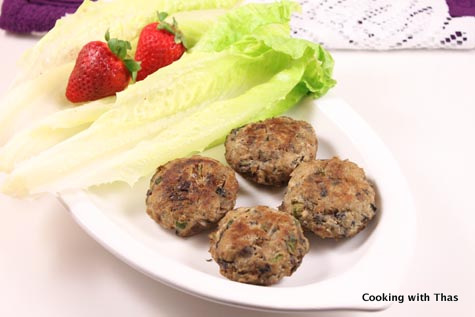 4- Shami Kebab or Ground beef Patties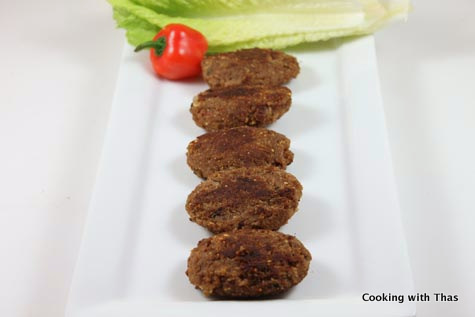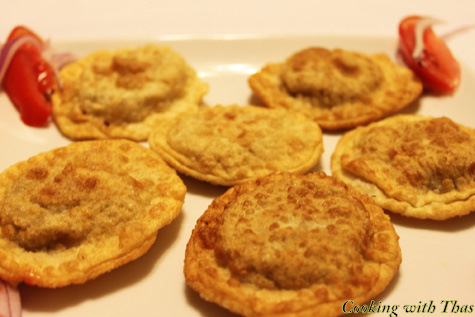 6- Ground Beef Kinnapathiri – Beef and Rice batter layered and steam cooked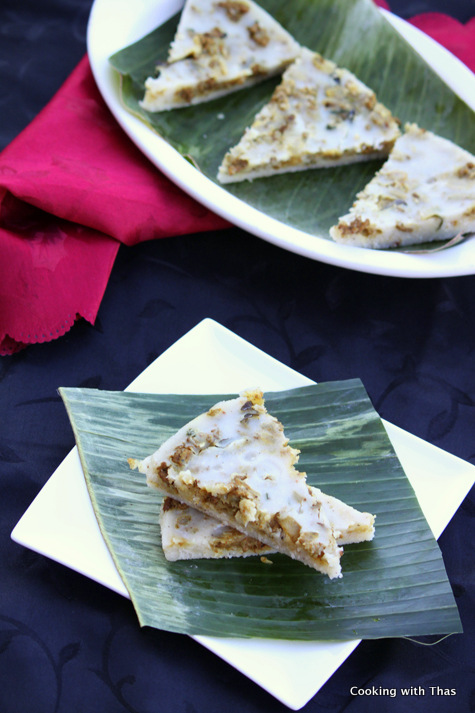 7- Murthaba- Ground beef masala stuffed in Paratha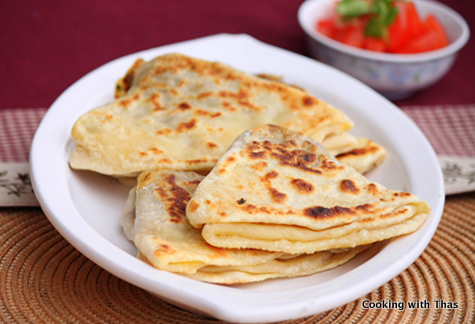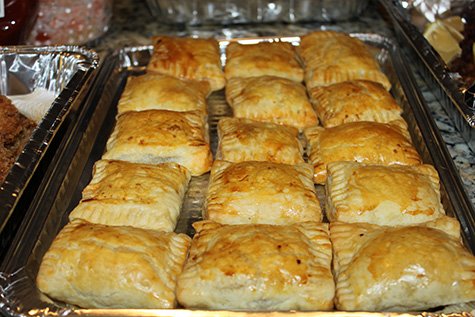 9- Ground beef stuffed Peppers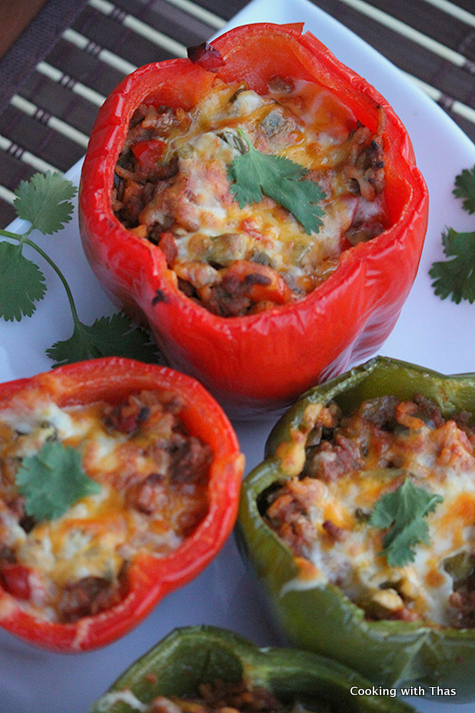 10-Crispy Stuffed Bread Box With Beef Filling- Best Snack Recipe- Sandwich Snack
11- Irachi Pola | 3 Layered Savoury Bread Beef Egg Cake | Popular Malabar Recipe
12-Easy Homemade Crispy Samosas | With Beef Filling | Instant Pot Cooked Beef
13- 15-Minute Beef Tacos | Mexican Appetizer | Easy Recipe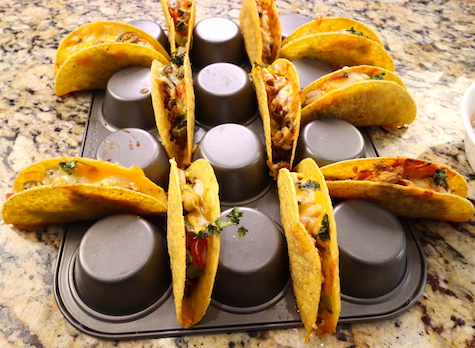 Vegetarian Snacks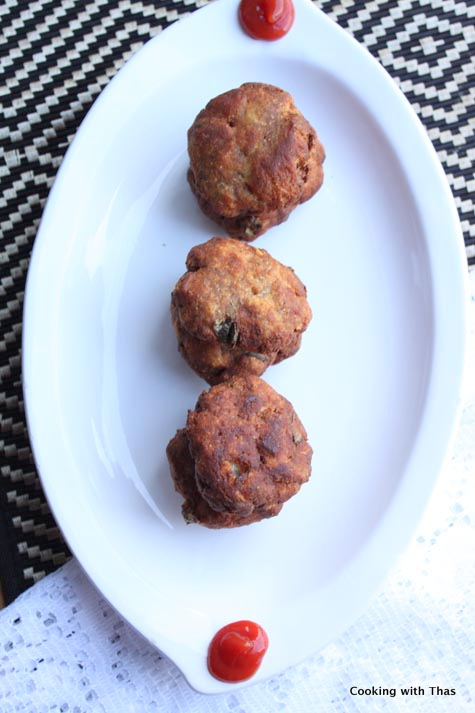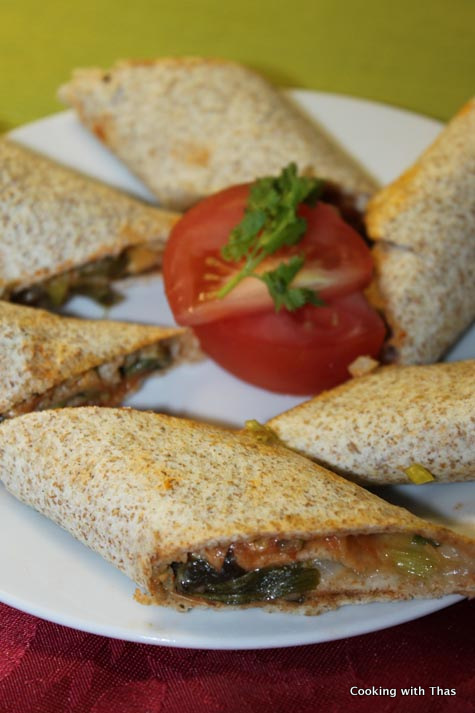 3-Fried Tortilla and Avocado Dip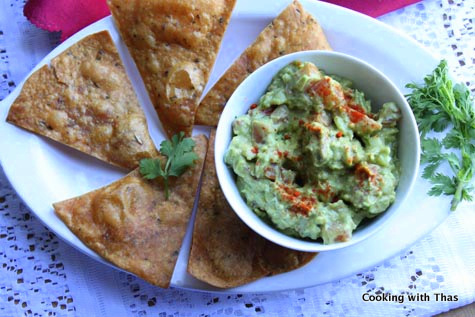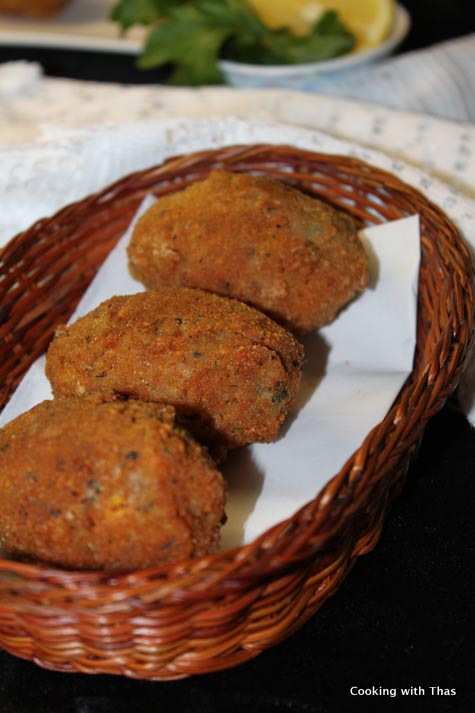 5- Sesame Cauliflower Fritter– Vegetarian
6- Cauliflower and Red Bean Stuffed Zucchini– Vegetarian
7- Chick peas and Mixed Veggie cutlets – Vegetarian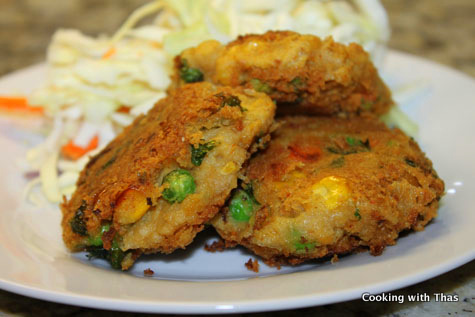 8- Corn Fritters– Vegetarian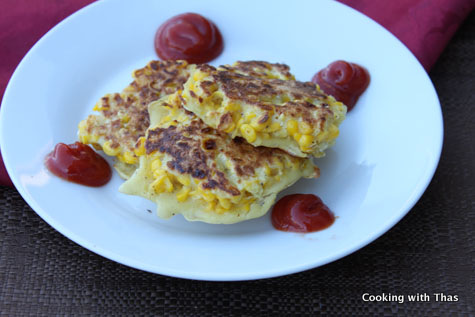 9- Bonda or Fried Potato balls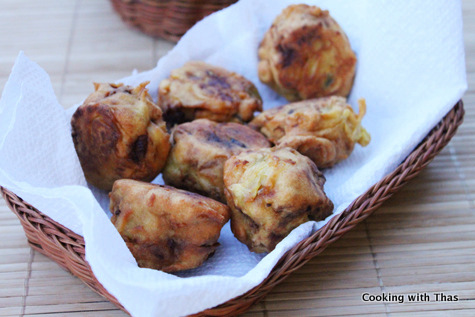 10- Green Pepper Fritters– Vegetarian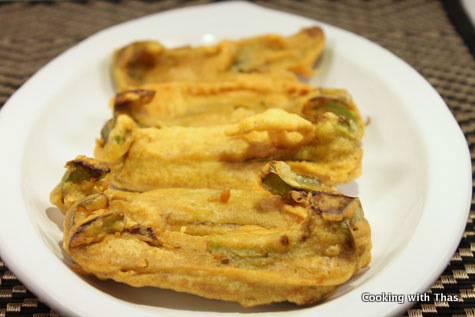 11- Soya Chunks Cutlet or Kebabs– Vegetarian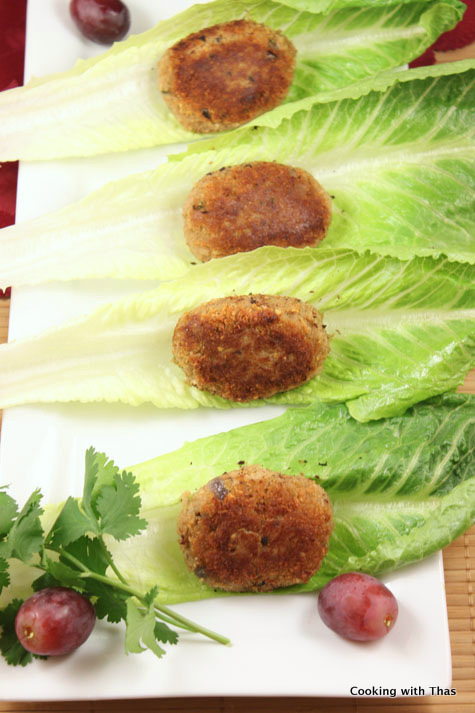 12- Spinach Mushroom Pakoras or Cutlets– Vegetarian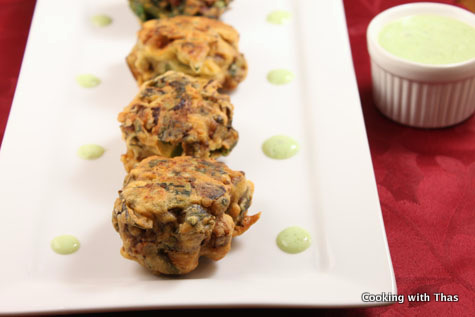 13- Lentil Fritters or Parippu Vada – South Indian Snack
14- Cauliflower Bread Rolls- Vegetarian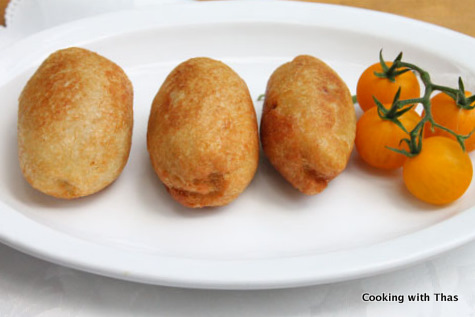 15- Fried Baby Corn Stir fry– Vegetarian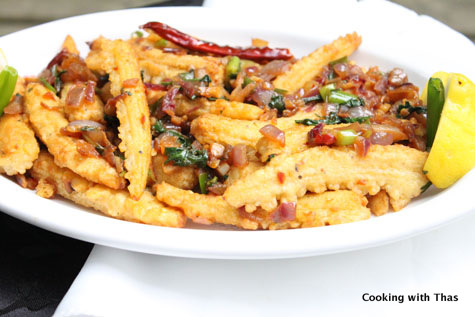 16- Mushroom Cutlet– Vegetarian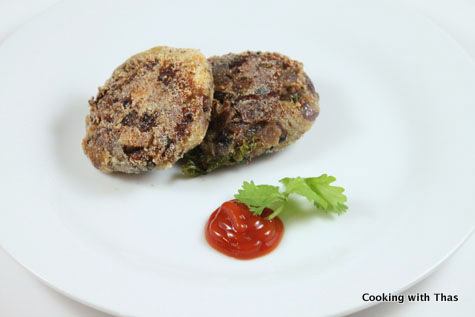 17- Okra and Chive Fritters– Vegetarian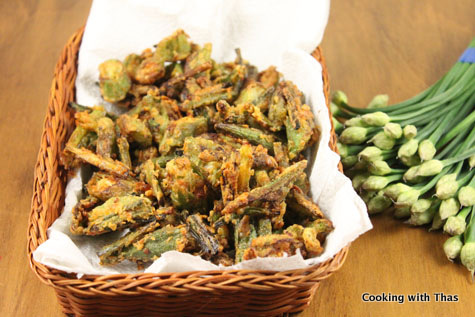 18- South Indian Uzhunnu Vada or Urad Dal Fritters– Vegetarian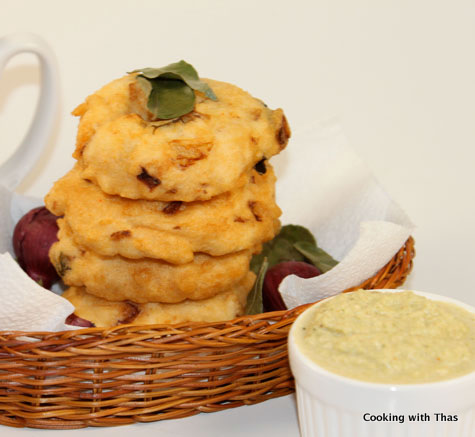 19- Onion Fritters or Ulli Vada- South Indian snack–  Vegetarian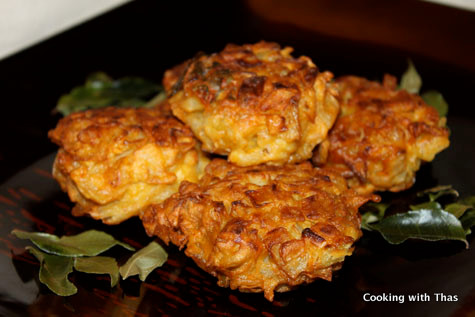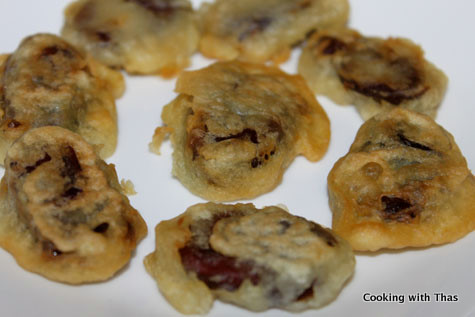 21- Spinach and Cheese Rolls- Puff pastry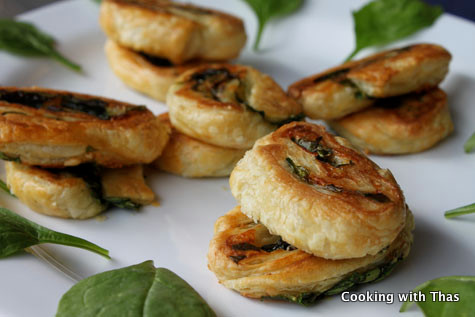 22- Mixed Veggie and Cheese Samosas
23- Coconut stuffed Puff Pastry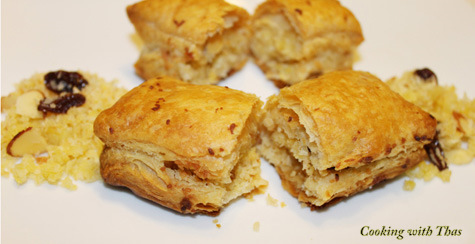 24- Falafel- Ground Chick peas cutlet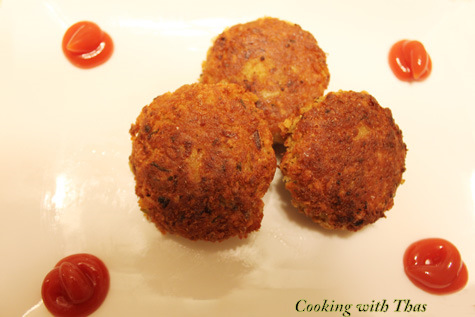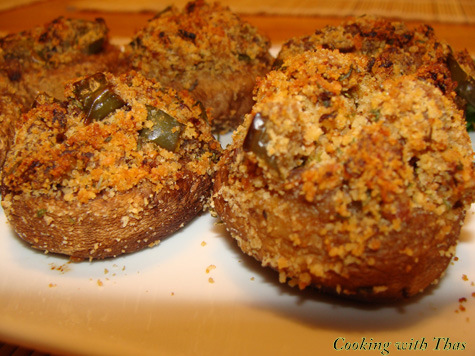 26- Carrot Fritters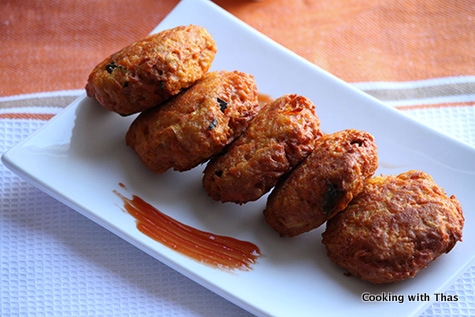 27- Chinese Green Onion Pancakes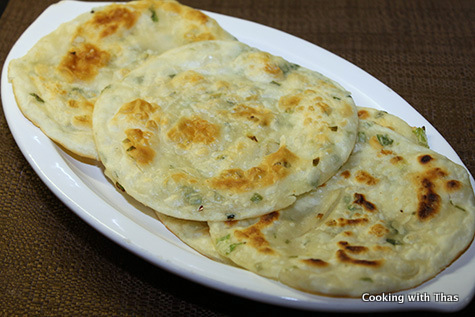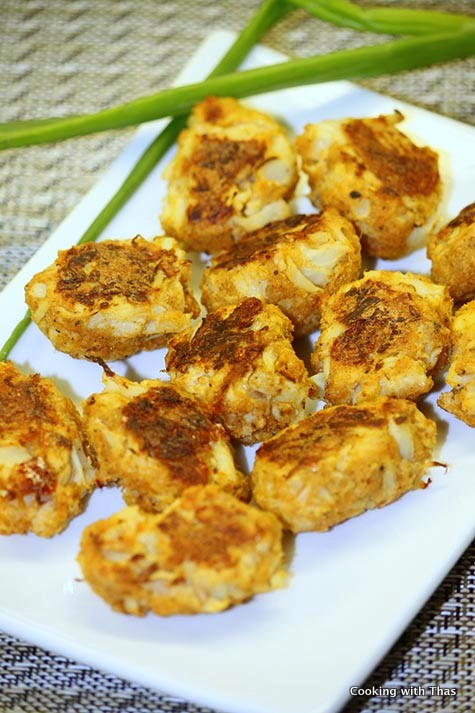 29- Kale Fritters or Kale Pakoras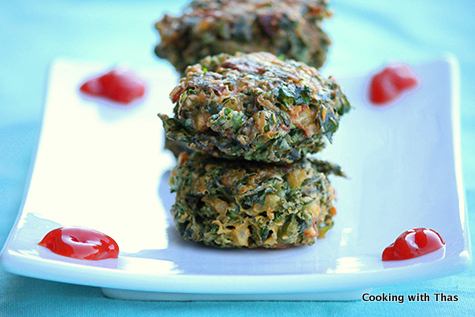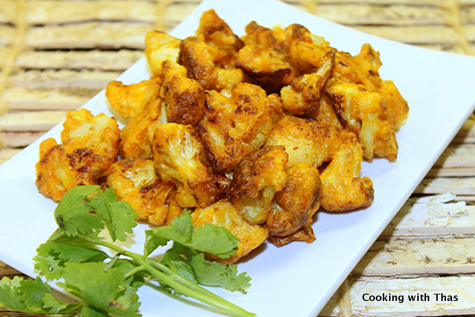 31- Beetroot Cutlets- Beet Fritters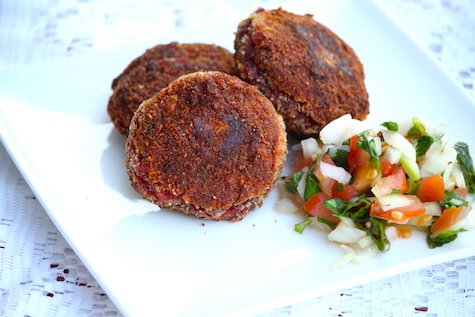 32-Noodles Pakora or Noodles Fritters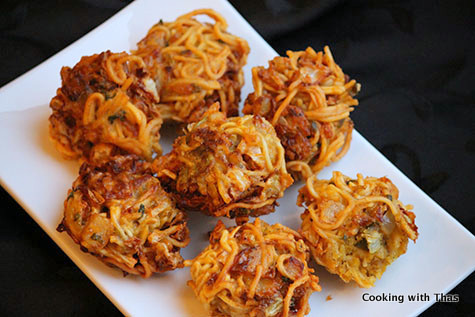 33-Crispy Cheese Stuffed Potato Croquettes | Easy Recipe
Plantian Snacks
1- Kaipola or Steamed Plantian Cake
2- Unnakaya or Stuffed plantian fry- Malabar Snack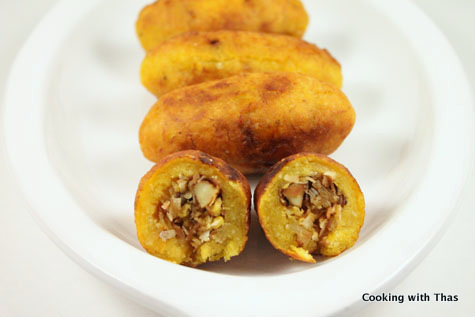 3- Plantain Fritters or Pazham Pori- South Indian Snack– Vegetarian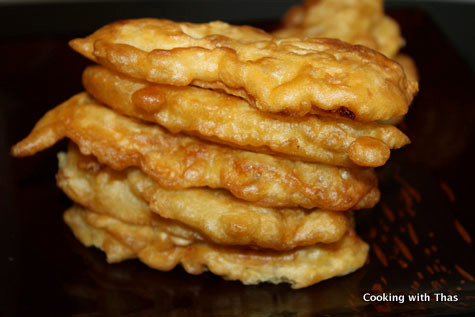 4- Stuffed Whole Plantain – Pazham Nirachathu- Malabar Snack- Healthy Recipe
Seafood Snacks
1- Mussel Stuffed Rice Dumplings- Chippi Appam- Steamed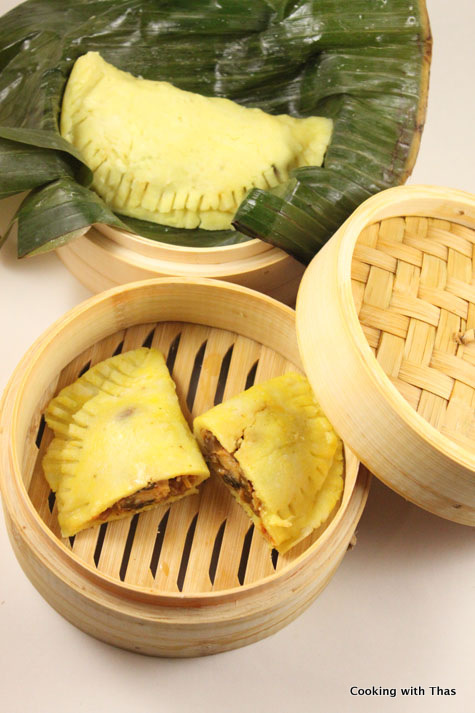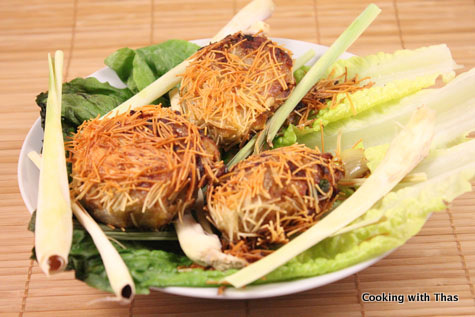 3-Tuna Cutlets With Canned Tuna | Perfect Delicious Appetizer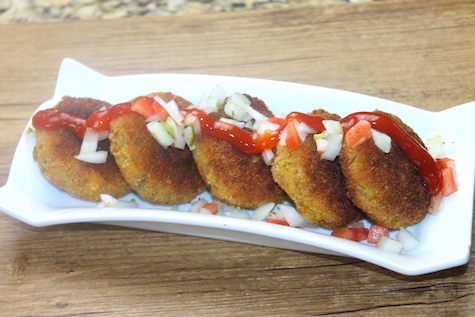 4- Fried Stuffed Mussels (Arikadukka)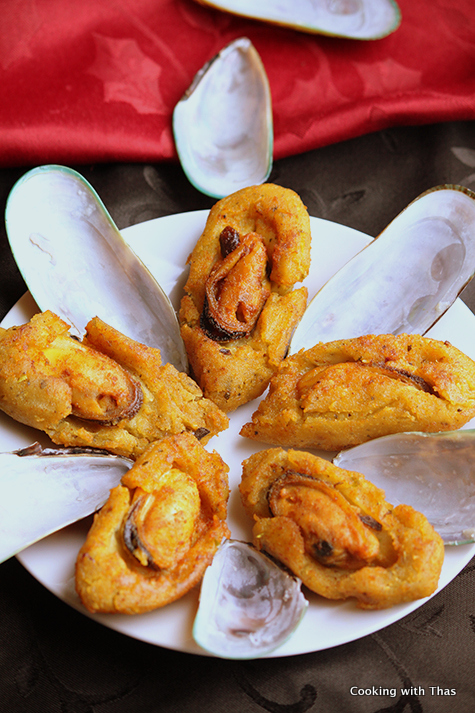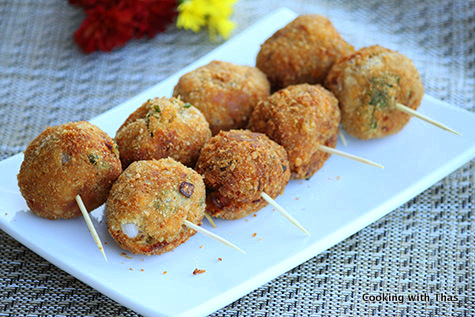 6- Easy Bang Bang Shrimp – Air Fryer Recipe
Shrimp Stuffed Chatti Pathiri- Layered Crepes Stuffed with Shrimp or Prawns- Malabar Lasagna
Egg Snacks
1- Egg Puffs – Egg Masala in Puff Pastry- Baked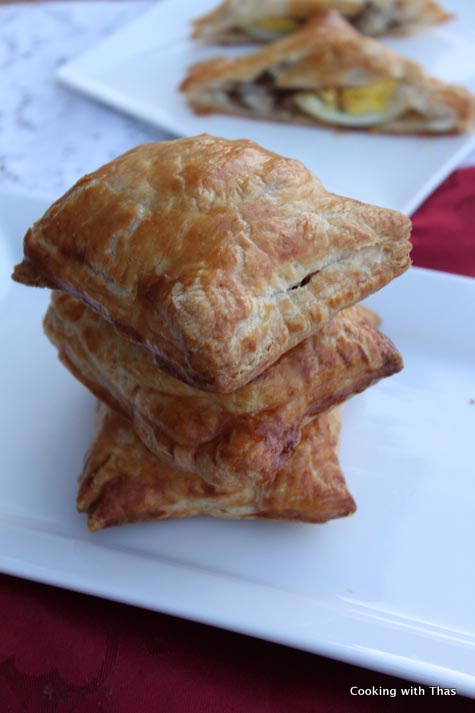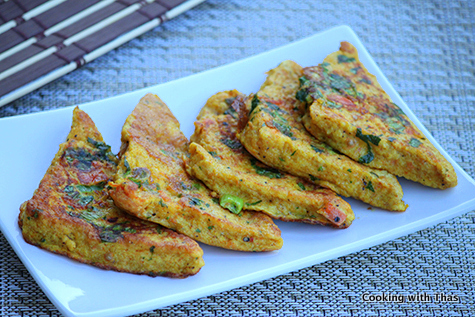 3- Mutta Surka- Fried Rice and Egg Snack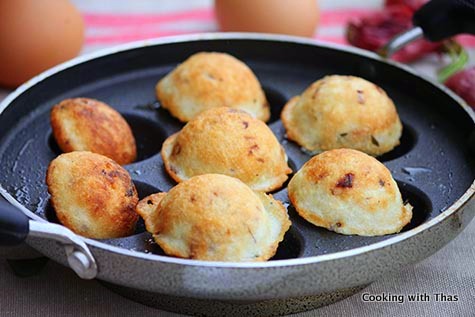 Healthy Air Fried Snacks
1- Air Fried Crispy Tuna Cutlets | Guilt Free & Delicious Snack
2-Air Fried Crispy Chicken Pakoras | Guilt Free Snack
3-Air Fried Crispy Chicken Cutlets | Guilt Free & Delicious Snack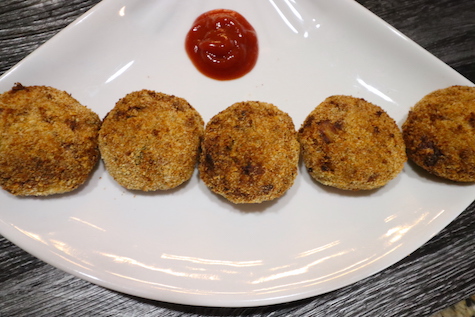 4- Four Air Fried Chicken Snacks | Instant Pot Air Fryer Recipes | Guilt Free Snacks
5- Instant Pot Air fried Crispy Buffalo Cauliflower | Easy Recipe | Vegetarian Appetizer