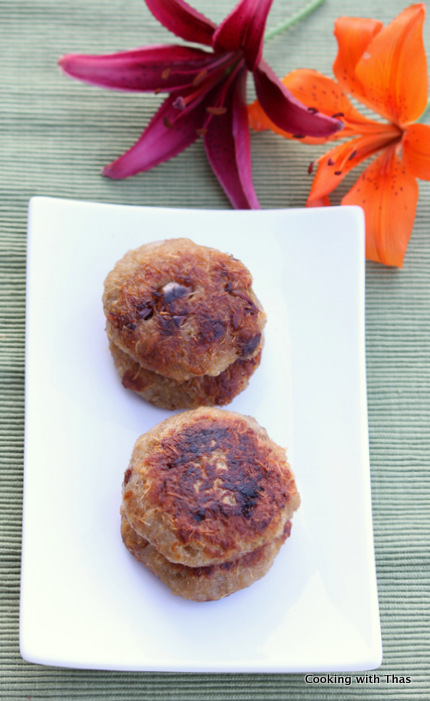 Banana and dates combined along with rice flakes and vermicelli, made into cutlets and pan fried, delicious snack…
I often make some kind of snack using plantain or dates, mostly I combine these together and make into cutlets. Easy to make and taste delicious. This time, I added bananas instead of plantain. The only difference is that bananas when mashed up become too soft and the cutlets will have a soft texture, while plantains are lil more harder.
Just for crunchiness, I added roasted vermicelli to the cutlet mixture. The bananas and dates will impart the needed sweet, so you don't have to add any sugar to these cutlets. These cutlets tasted sweet and delicious.
Other sweet cutlet recipes with plantain and dates
Ghee Fried Rice Flakes Balls with Plantain and Dates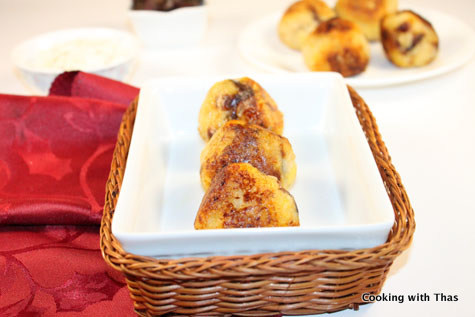 Almond stuffed plantain dates cutlets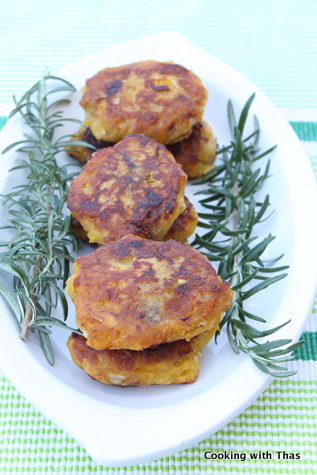 Banana Dates Cutlets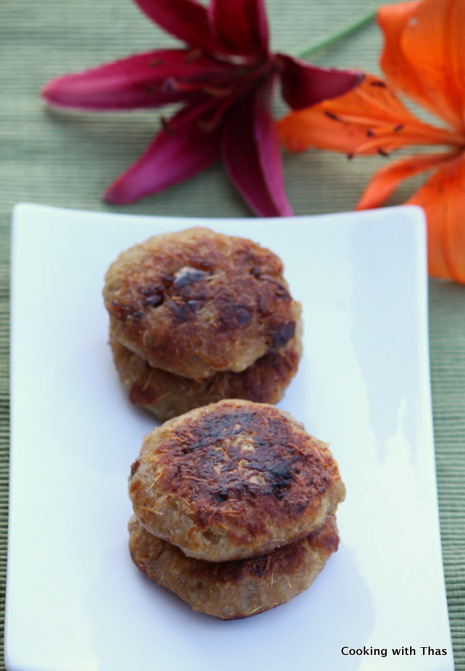 Preparation Pictures
Roasted thin vermicelli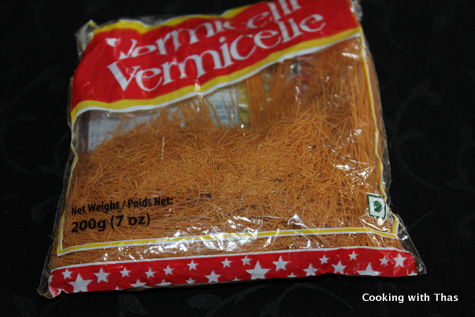 Banana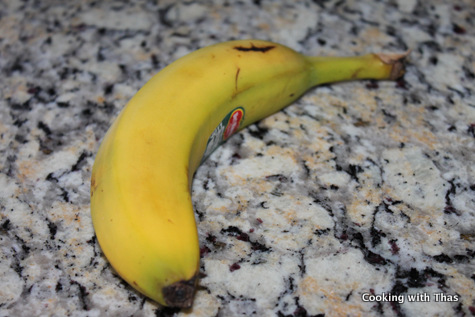 Cutlets made into round shapes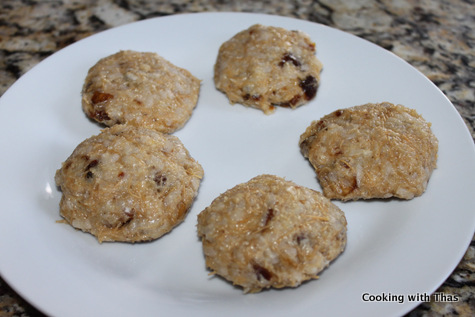 Pan frying the cutlets
Banana Dates Cutlets- Easy Sweet Cutlets
Ingredients
Banana- 2 (medium sized)
Dates, pitted and chopped small- 7
White Rice flakes- ½ cup
Roasted thin vermicelli- ½ cup
Wheat flour or All purpose flour- 2 to 3 tbsp
Honey- 1 tbsp (optional)
Oil or ghee- 2 to 3 tbsp to pan fry
Instructions
In a bowl, mash the bananas without any lumps.
Add dates, rice flakes and vermicelli to the mashed bananas, combine well and let stand for 5 minutes till the rice flakes and vermicelli turn soft.
Add honey, combine well.
Add just enough flour to bind the mixture, so that you can make into round shapes.
Make into round shapes and flatten between the palm of your hands.
Heat a non-stick pan, add oil or ghee for pan frying.
Place the cutlets and pan fry both the sides to golden brown in color.
Transfer to a kitchen paper towel and let cool down.
Enjoy these delicious cutlet as an evening snack.
Double the recipe to make more.