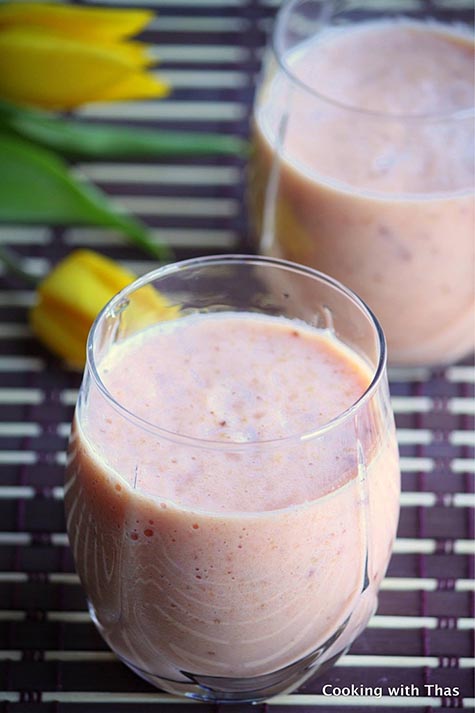 Papaya and dates combined together to make a yummy and healthy smoothie…
Papaya is a tropical fruit and has many health benefits. It's abundantly found in my hometown and most houses have a few trees in their backyard. All you have to do is pick the ripe papayas right from the trees and enjoy it as it is or turn them into smoothies, puddings etc. Even the raw papaya is used in cooking.
I love papaya smoothie, this time I added dates hence I didn't have to add sugar. Turned out be very healthy and yummy.
To read more about the health benefits of Papaya, click here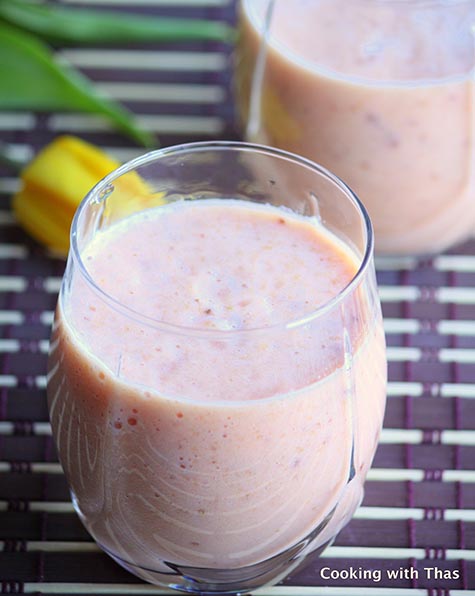 Papaya Dates Smoothie
Ingredients
Ripe Papaya, diced 2 inches- 6
Medjool Dates- 3 or 4
Chilled Milk- 2 cups
Instructions
Add papaya, dates and milk into a blender jar. Puree till smooth.
Pour into a glass, add ice if you prefer and enjoy.