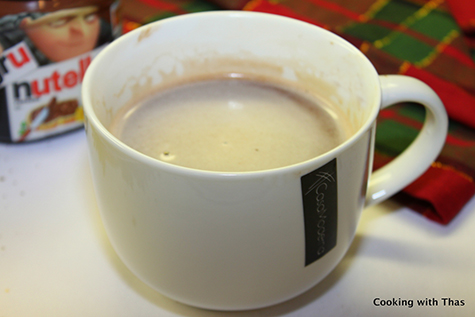 Cold weather and hot chocolate…
In Canada, we are having freezing cold weather. When it's freezing cold, I would like to sip a cup of hot chocolate and just wind down. How about hot chocolate made with Nutella and in the microwave??? That sounds easy and yummy. Nutella is found in the pantry in most kitchen. Make hot chocolate using Nutella, it can never go wrong and you will be making this quite often.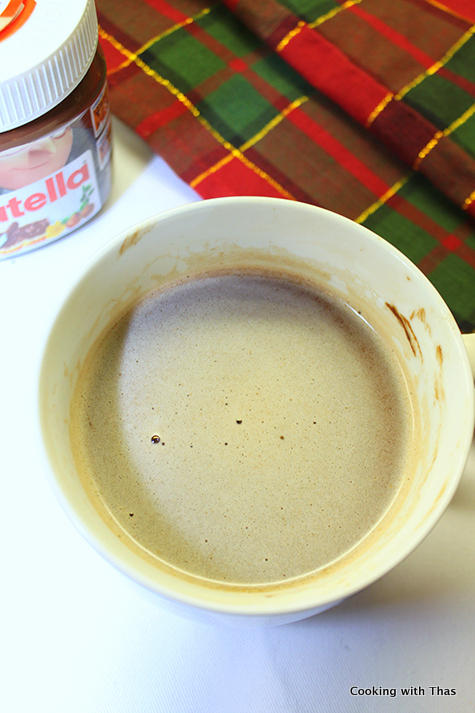 Nutella Hot Chocolate Cooking Video
Nutella Hot Chocolate- Microwaved
Ingredients
Milk- 1¼ cups
Nutella- 2 tbsp
Instructions
In a microwave safe mug, add the milk.
Microwave the milk for 1 minute.
Take it out of the microwave, add Nutella and combine well.
Microwave for 2 minutes if you want it to be hot.
Take it out and combine well using a spoon.
Enjoy this hot delicious Nutella chocolate.
If you want, add toppings like whipped cream, dust with ground cinnamon, cocoa, shaved chocolates etc.