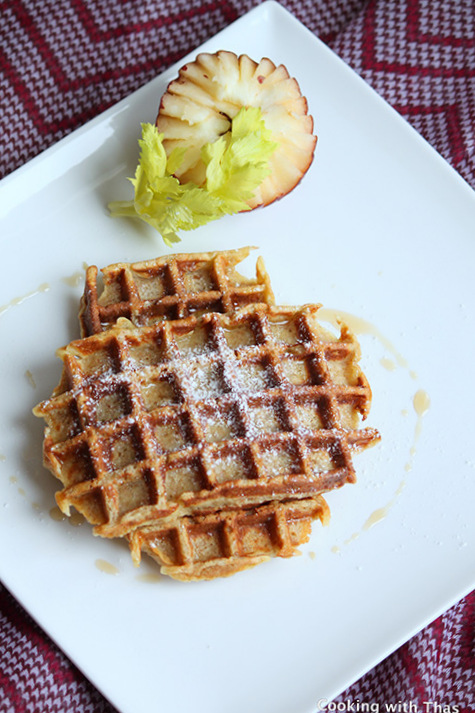 French toast made into waffles, now that makes a yummy breakfast or brunch…
I am a French toast fanatic, and can have that almost everyday. On week days, I don't have the time to make a fancy breakfast. So, during weekends, I insist that I make something different to pamper myself and my Man.
Today, being a Saturday I got the craving for waffles. I was thinking of making my usual and my most favorite cornmeal waffles. Well, things got changed in just a matter of minutes. Whole wheat bread on my kitchen island evoked the thought of making French toast. But, I wanted waffles, then I thought how about French toast waffles??? Now, that's an awesome idea. I got excited and started making this French toast waffles.
Without any doubt, these waffles tasted YUM!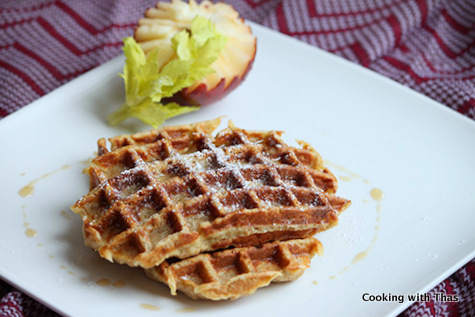 Preparation Pictures
French toast waffle batter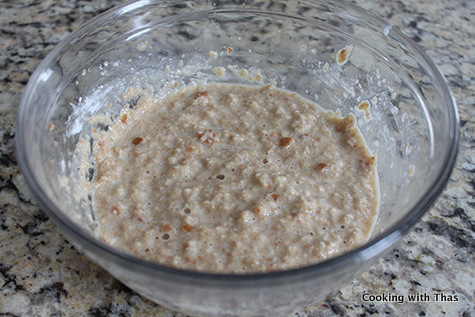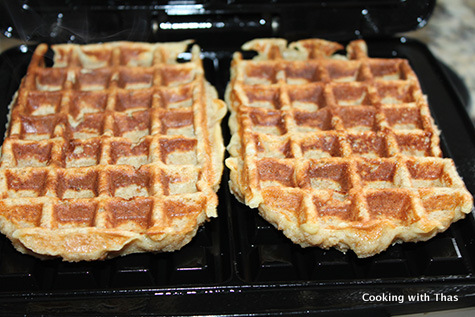 French Toast Waffles Recipe
Ingredients
Bread slices, whole wheat or white- 3
Eggs- 2
Vanilla extract- 1 tsp
Sugar- 3 tbsp
Ground cinnamon-1/2 tsp
Milk- ½ cup
All purpose flour- 2 tbsp
Instructions
In a bowl, crumble the bread slices using your hand.
In another bowl, whisk the eggs, vanilla extract, sugar, ground cinnamon and milk together.
Add the beaten egg mixture to the crumbled bread, combine well using a spoon.
Add all purpose flour, combine till a thick batter forms.
Heat the waffle maker.
Spray the inside with non-stick cooking spray.
Pour 1 large spoonful of batter onto the waffle maker. Don't over pour the batter.
Close the waffles maker and let it turn golden brown in color.
Place the French toast waffles on a plate, drizzle Maple syrup or honey. Sprinkle Powdered sugar if you want and serve warm.
Enjoy with a cup of coffee. Tastes so yum!
To make more, increase the ingredients accordingly, make sure to make a thick batter.