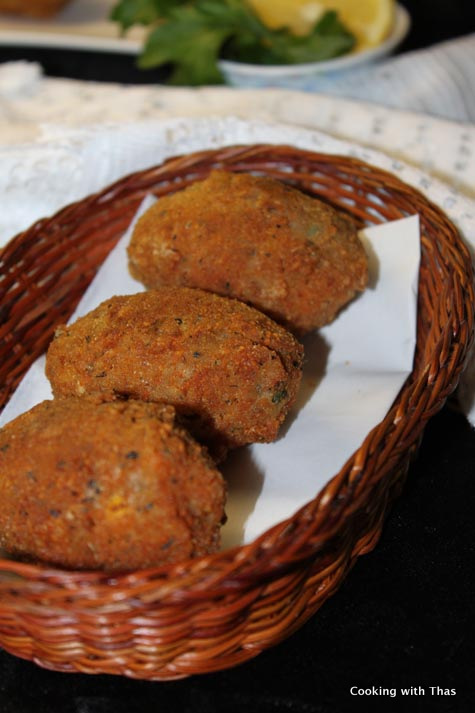 Crispy and crunchy quinoa cutlets…
It's supposed to be Spring season, but it looks and feels like we are having Monsoon season. It's been raining so heavily without any break for the past couple of weeks. I do enjoy standing beside the window and to watch the rain showers, of course sipping a cup of cappuccino does add more enjoyment.
It's already Thursday night, this week went by so fast. Who doesn't want the week to fly away in jet speed and to have a never ending weekend? However, I am intimidated by how fast the days go by these days. Oh, btw it's mid April. Didn't we just welcome 2013? I am truly overwhelmed!!!
I felt lazy to cook tonight, blaming on the rainy weather. I didn't feel like dining out too, again blaming on the rain. I first thought of having a simple salad and then call it a day. As I opened the pantry, the huge bag of quinoa that's been sitting in the pantry for so long kind of tempted me to make something out of it. I was least interested in repeating the dishes that I had already tried with quinoa. Instantly, I was stuck with the idea of making quinoa cutlets. My man and I were totally up for enjoying some crispy and crunchy fried snacks. After all, rain and fried snack goes along so well.
I made these delicious and extremely crispy quinoa cutlets. Here is the trick I did to make the cutlets super crispy. Instead of egg whites, I coated the cutlet mix with the flour batter and then coated with seasoned breadcrumbs. The batter and the bread crumbs imparted the crunchiness for these cutlets.
Step By Step pictures
Crispy Quinoa Cutlet Recipe
Ingredients
For making quinoa cutlet mix
Oil- 2 tbsp
Mixed veggies, chopped small- 1 cup (carrot,peas,corn,beans)
Quinoa- 1 cup
Water- 1½ cups
Garam masala- ½ tsp
Kashmiri red chili powder or Paprika- 1 tsp
Ground pepper- ½ tsp
Egg- 1
Tomato Ketchup- 3 tbsp
Cilantro, chopped- 2 handful
Salt- to taste
Potato, cooked- 3, medium
For making batter
All purpose flour- 1 cup
Water- enough to make a slightly thick batter
Salt- a couple of pinches
For making seasoned breadcrumbs
Breadcrumbs- 1½ cups
Parmesan cheese, grated- ½ cup
Italian seasoning- 1 /2 tsp
For frying
Instructions
Cook the potatoes in boiling water or in the microwave, mash the potatoes and keep aside.
Rinse the quinoa taken in a strainer under running water.
Place a saucepan over medium heat, add oil.
Add mixed veggies, saute for a few minutes.
Add the rinsed quinoa. Season with salt.
Add water and cook covered till water has dried up and quinoa has cooked well.
Add garam masala, chili powder or paprika, ground pepper, combine well.
Make a well in the center of the quinoa mixture, crack the eggs into the well. Cook for a few seconds and then scramble the eggs, combine with the quinoa.
Add tomato ketchup, combine well.
Add cilantro, combine well.
Add the cooked and mashed potatoes into the quinoa mixture, incorporate well into the quinoa mixture.
Remove the pan from the heat, let cool down.
Make round or oval shaped balls out of the quinoa mixture, keep aside.
In a bowl, combine the flour, salt and enough water to make a slightly thick batter. Don't make it too thick. Keep aside.
In another bowl, combine breadcrumbs, parmesan cheese and Italian seasoning. Keep aside.
Heat enough oil for frying in a frying pan.
Coat the quinoa balls first in the prepared flour batter and then coat evenly with seasoned bread crumbs.
Fry in oil till it turns deep golden brown.
Transfer to a paper towel.
Serve warm along with ketchup or salad.