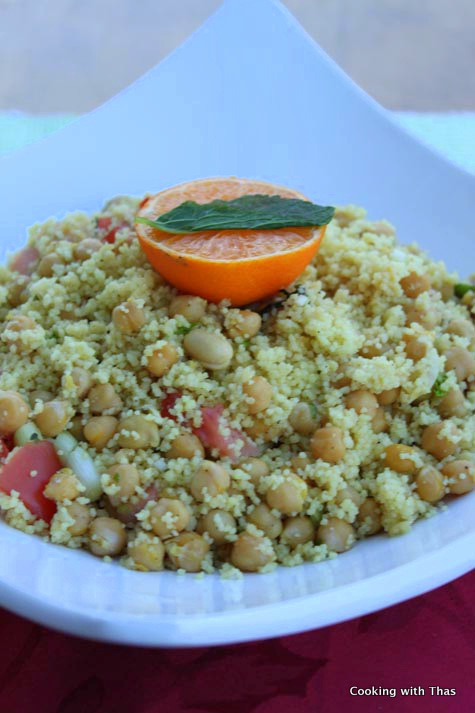 Light, hearty and refreshing Summer salad…
I thought it was going to be an uneventful day as the weather was so gloomy and depressing. However, I didn't let the weather control me, I got energetic and walked into the veggie farm that's next door for picking veggies. 143 acres of land transformed into a beautiful veggie farm, they have literally all kinds of veggies, I just have to walk into the farm and pick the veggies fresh and crisp. What a blessing! Having brought up in a State that has a lot of natural beauty and serenity, I never had the opportunity to go into a veggie farm and pick the veggies. In fact, I don't think there are any farms in my hometown. But here in Canada, I live in a city where there is so much of natural goodness, lushness and crispness. There are many veggie farms, corn fields, apple orchards, berry farms etc etc in every nook and corner. This is one of the reasons why I fell in love with the place that I am staying now. I couldn't ask for a better place that makes me feel fresh and happy.
Sharing some of the pictures of veggie picking, clicked using my iphone:
Picking beans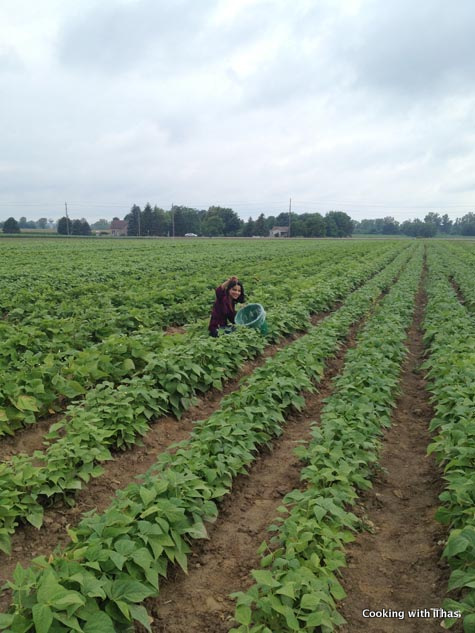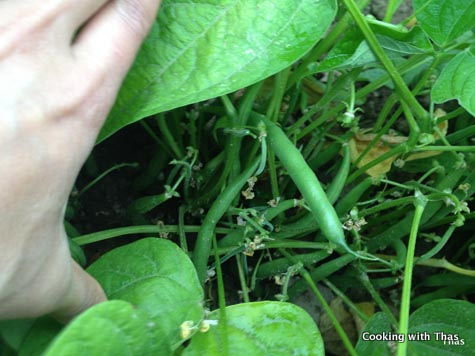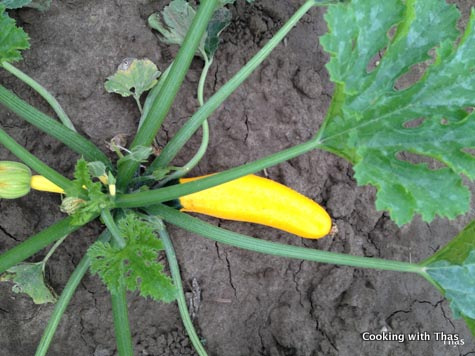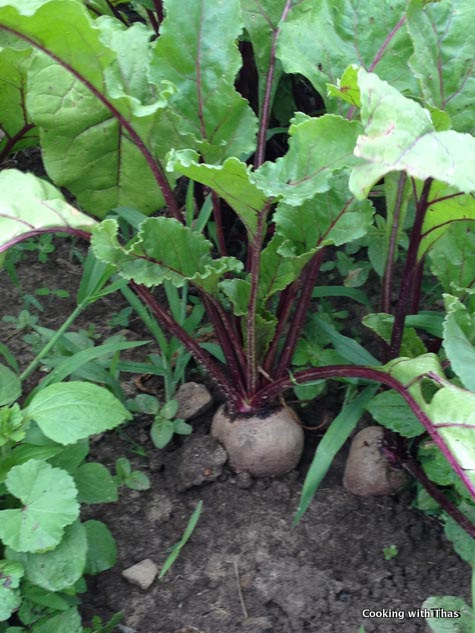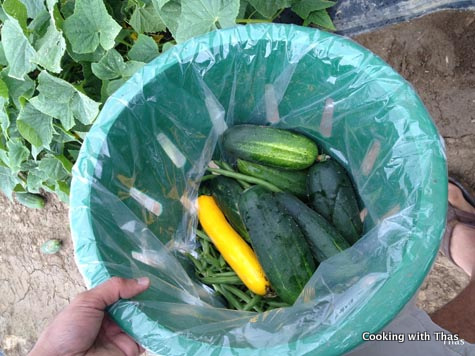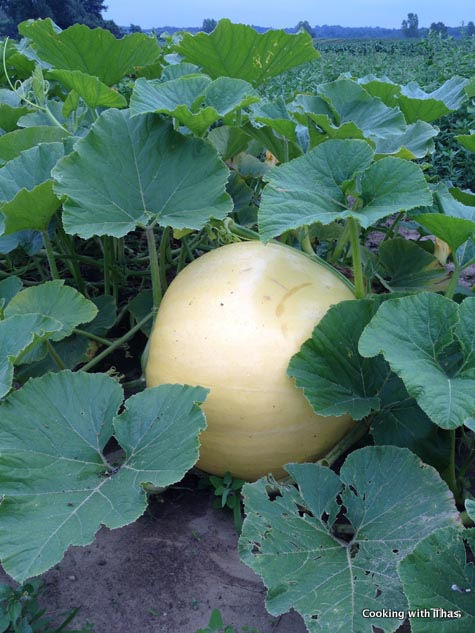 Among cabbages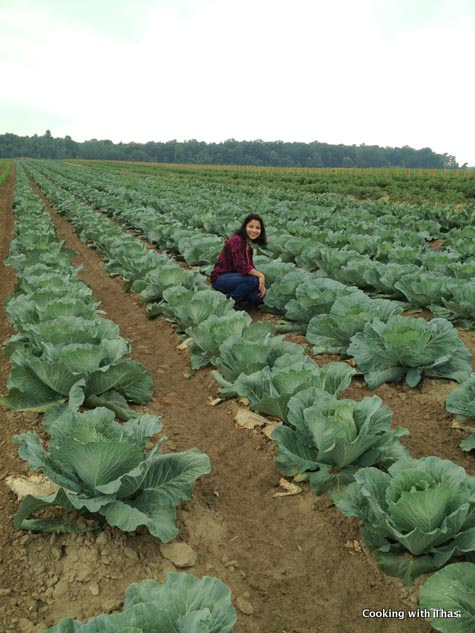 We picked all these fresh and crisp veggies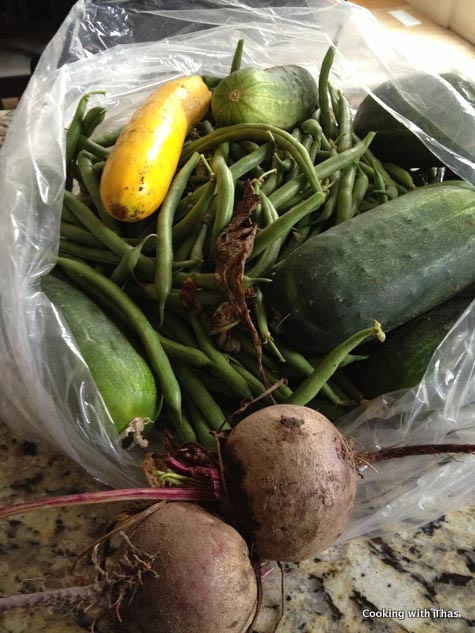 Last week, when the weather got hot and humid I could only think of making a salad to cool me down. I am a huge couscous fanatic, it can be combined with literally anything and it tastes good even without adding any seasonings. The best part is that you can cook couscous in just a matter of minutes. I made this easy to make couscous and chick peas salad and poured mint-orange dressing which gave a refreshing taste to this salad.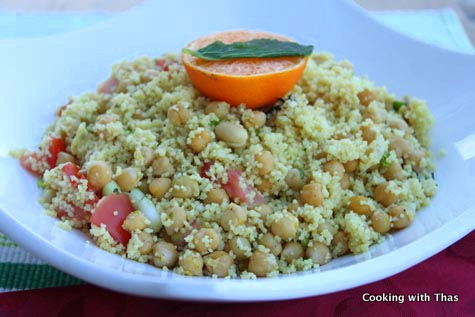 Couscous and Chick Peas Salad with Mint-Orange Dressing
Ingredients
Couscous- 1 cup
Water-1 cup
Garam masala- ½ tsp (optional)
Cumin powder- ½ tsp
Turmeric powder- ¼ tsp
Salt- to taste
Chick peas, cooked/canned and rinsed- 1 can
Peanuts, roasted- 2 tbsp (optional)
Tomato, chopped- 1, large
Green onions, chopped- 1 stalk
Cilantro, chopped- 2 handfuls
Orange zest- 1 tbsp
For making dressing
Orange juice, freshly squeezed- ½ cup
Olive oil- 3 tbsp
Ground pepper- ¾ tsp
Mint leaves, chopped- 12 leaves
Salt- to taste
Instructions
Place a saucepan over medium heat, add water to the pan along with garam masala, cumin powder, turmeric powder and salt.
Drain the canned chick peas and rinse it with water.
Add the chick peas into the seasoned water taken in the pan. Cover and cook for a few minutes. Let the water come to a boil.
Add the couscous into the boiling water, remove the pan from the heat and keep it covered for 5 minutes.
After 5 minutes, uncover the pan and stir the couscous using a fork. Let it cool down completely.
In a bowl, combine the ingredients mentioned for making the dressing, combine well.
Transfer the cooked couscous and chick peas into a large salad bowl, add the peanuts, chopped tomatoes, green onions and cilantro to it, combine well.
Pour the orange dressing to the couscous, stir well. Let stand for a few minutes.
Finally, sprinkle the orange zest over the salad before serving.
Serve cold in a bowl as a side dish or as a main dish.
You could serve baked chicken along with this salad.