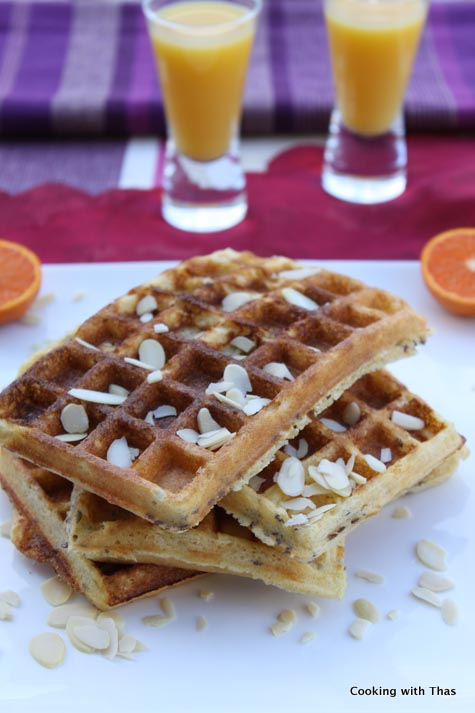 Soft yet crispy and yummy waffless…
Finally, I made waffles. Yes, I did it. It had been more than a month since my man had made a request for waffles. It seems he got a sudden craving for it, he even rushed to a store and bought the waffle maker. When he sensed that it's not yet happening, he reminded me a couple of days ago: "before you go to work (at 6 AM) please make the waffles and place it on the island so that I can enjoy it for breakfast." I am still not sure if he was serious or kidding. Either way, I said: keep dreaming, honey! As I am one heck of a lazy morning cook, let alone cooking at 6 AM, huh! This time he was confirmed that it was absolutely not happening. Yesterday, I found that the waffle maker was being put to use. I felt so proud of him thinking that he actually made the waffles. Well, my man was so proud of himself that he toasted breads in that waffle maker. Hence, waffle maker was turned into a bread toaster in our cozy kitchen. My man unwrapped other ideas as well: like making eggs in the waffle maker. Well, I can't wait to see how far he would go…
Yesterday morning, he did convince himself to make the waffles, however due to the non-availability of some ingredients he couldn't succeed in his waffle mission. The thought that he did make an effort moved me so much. This evening, after reaching home the first thing I have done was making waffles. I haven't made waffles from scratch before and I did enjoy making it for the first time. It was pretty straight forward, all you have to do is making the batter and pouring it over waffle maker. In no time you will be enjoying homemade waffles. I made a lot, we did enjoy a few waffles as an evening snack and the rest will be devoured for tomorrow's breakfast.
Homemade waffles at its best!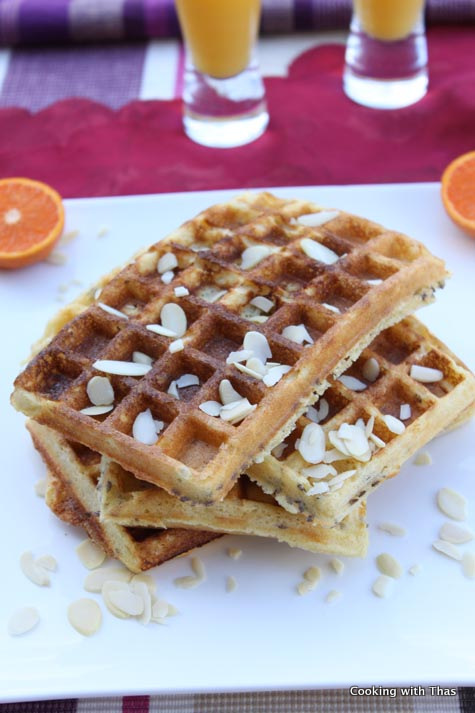 Step By Step pictures
Ingredients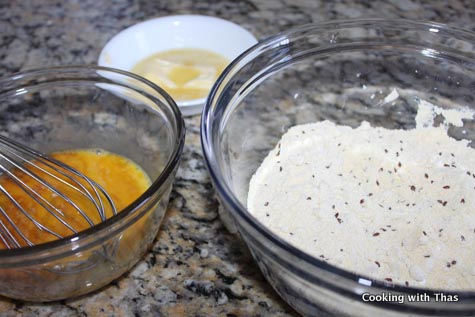 Waffle Batter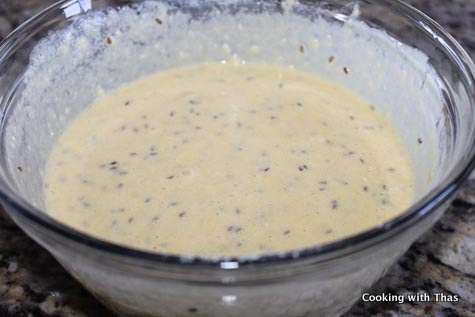 Waffle maker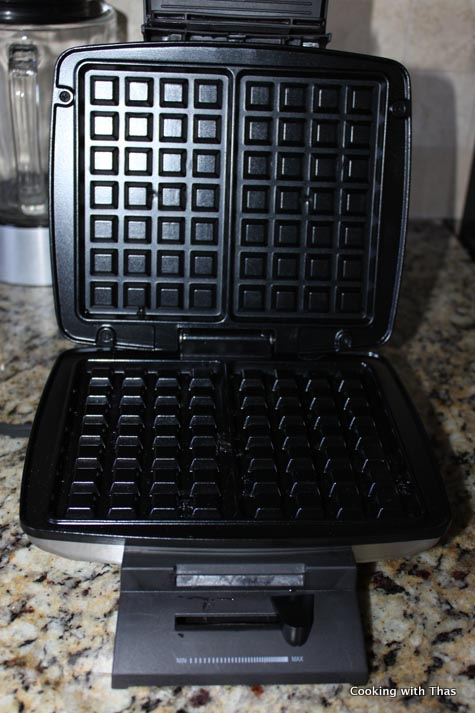 Soft, crispy and yummy Waffles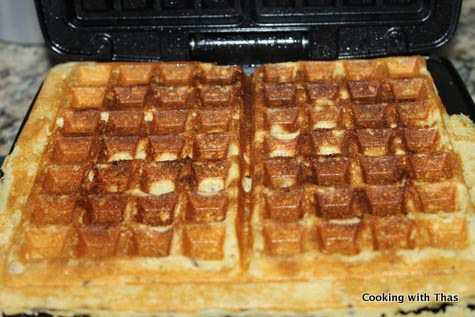 Cornmeal Buttermilk Waffles- with almonds
Ingredients
Dry Ingredients
All purpose flour or Gluten free flour- 1¼ cups
Yellow Cornmeal- 1 cup
Granulated sugar- 3 tbsp
Baking powder- 4 tsp
Salt- ½ tsp
Wet Ingredients
Egg, large- 2 , at room temperarture
Buttermilk- 1½ cups
Vanilla extract- 1 tsp
Butter, melted- 4 tbsp
Other ingredients
Almonds, blanched and chopped- 2 handfuls
Flax seeds- 2 tbsp (optional)
Instructions
In a large bowl, combine all the dry ingredients together, keep aside.
In another bowl, beat the eggs using a whisk.
Add butter milk and vanilla extract to it, combine well.
Add butter and combine well.
Pour the wet mixture into the dry mixture, combine well using a large spatula till there are no lumps. The batter should be of thick constituency.
Add the almonds and flax seeds, combine well.
Turn on the waffle maker, let it turn hot.
Spray the inside of the waffle maker with non-stick cooking spray.
Ladle around ½ cup batter into each mould. Don't over pour the batter.
Close the waffle maker and cook according to manufacture's instruction.
If the batter poured is more it will over flow after you close the waffle maker.
Cook till it turns golden brown in color.
Using a spatula, gently remove the cooked waffles from the waffle maker.
Waffles should be eaten right away when it is still warm. You could slightly warm up the oven and place the waffles in it to keep it warm.
Drizzle honey or maple syrup over the waffles and enjoy.