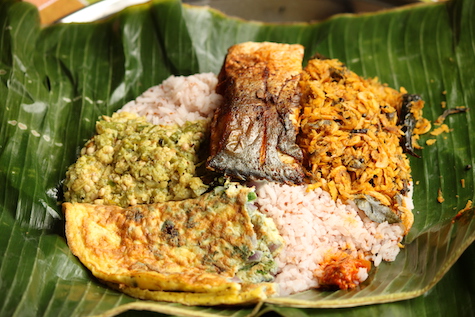 Pothichor, lunch wrapped in banana leaf is truly a Kerala delicacy…
Keralites love any food wrapped in banana leaves, the wilted banana leaf enhances the taste of the food greatly. This is one such meal enjoyed by non-veg Keralites.
Pothichor means parcel/pack or wrapped rice, and the full meal is wrapped in banana leaves. There are a few versions, this one is with fried fish.
Instead of chammanthi or raw ground Coconut, I've made Dried Shrimp Coconut Masala. Tasted delicious. If you want gravy, add rasam or fish curry over the rice.
Cooking Video
Rosematta Rice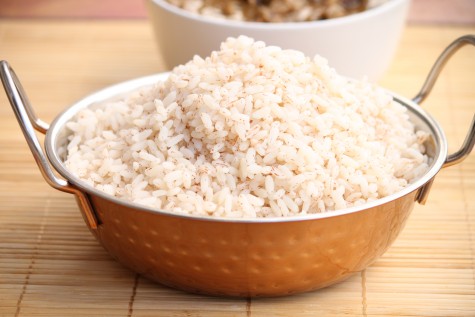 Okra Thoran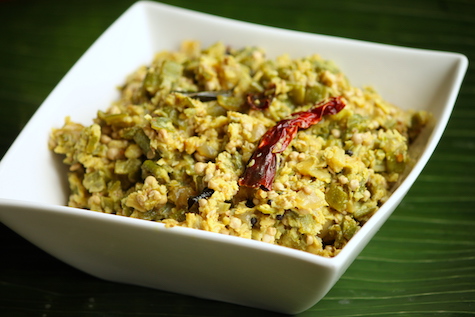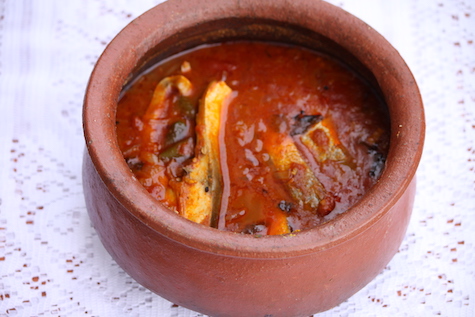 Coconut-Thenga Ozhichu Curry Recipe, Click Here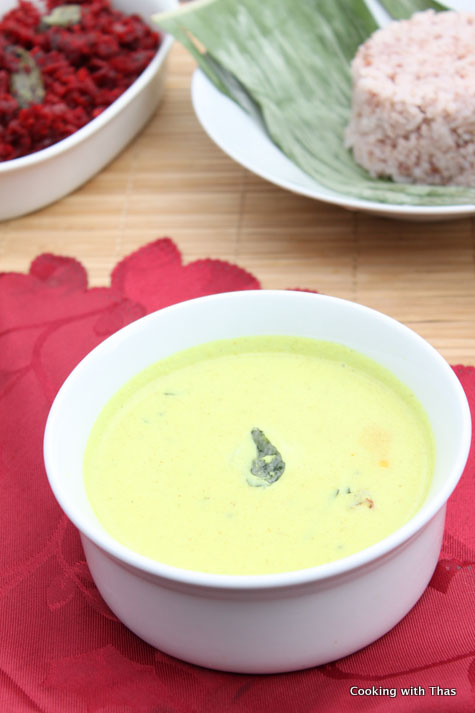 Pomfret Fish Fry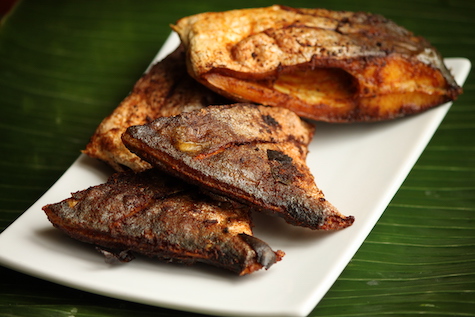 Dried Shrimp Masala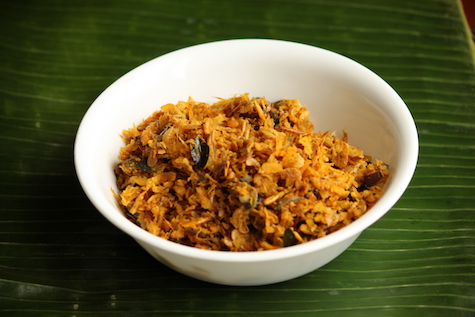 Kerala style Omelette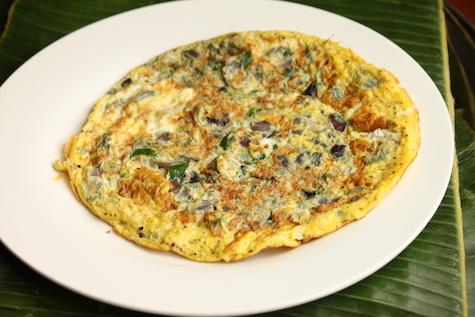 How to Assemble Pothichoru
Wilt banana leaves over the flame, by wilting banana leaves wouldn't tear off while wrapping.
Use 2 banana leaves.
Place rosematta rice in the center of the wilted banana leaves.
For gravy, pour fish curry or moru-yogurt curry or coconut-thenga curry.
On the sides, place okra thoran, dried shrimp masala, pickle, omelette & pickle.
Place fried fish on top of the rice.
Wrap the banana leaves well. Can be again wrapped with aluminum foil.
I like to steam cook the pothichoru for a few minutes, that way the aroma of the banana leaves will infuse into the food.
Enjoy this Kerala delicacy pothichoru, Yum.