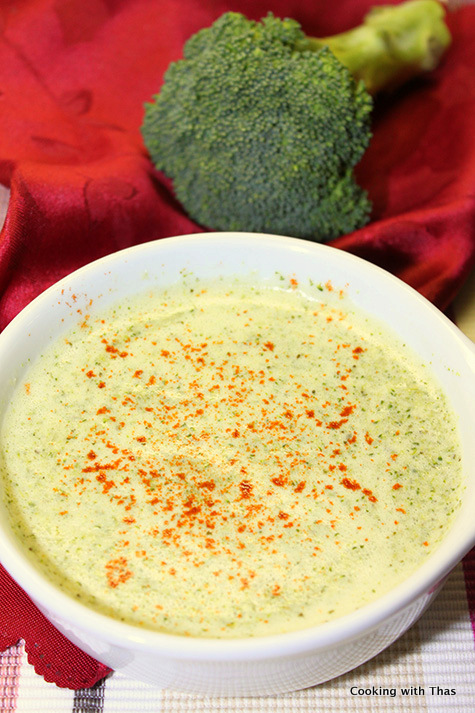 Broccoli pesto soup; Pesto made this soup taste delish…
Those who follow my blog might know by now that I'm a true pesto freak. I can literally have it everyday, the aroma and the flavor of basil pesto is such a delight. I spread my pizza dough with pesto, combine pasta with it, stir fry chicken in pesto, I've done so many things with it. However, this was the first time I'd added pesto to my soup. I should have done this long before, pesto made this broccoli soup taste so much better.
For more Broccoli Recipes, click here.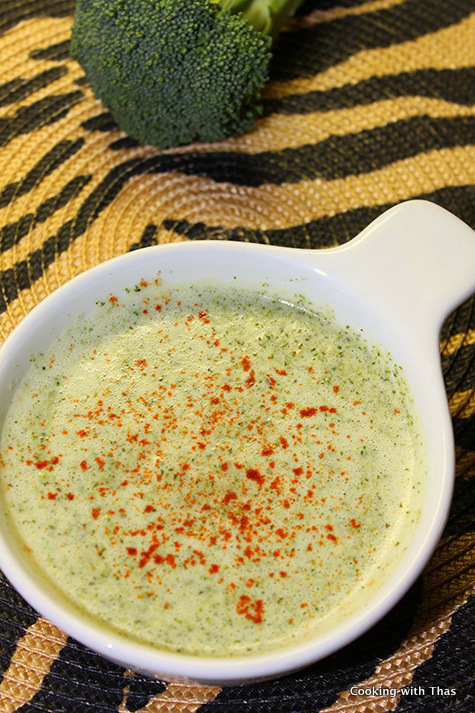 Broccoli Pesto Soup
Ingredients
Oil- 1 tbsp
Onion, chopped- 2
Broccoli, florets- 1 small broccoli
Chicken stock, low-sodium- 3½ cups
Basil Pesto- 3 tbsp (homemade or store bought)
Ground pepper- ¾ tsp
Salt- to taste
Paprika- to sprinkle over the soup
Instructions
Place a soup pot over medium heat, add oil.
Add onion, saute till translucent.
Add broccoli florets, season with ground pepper and salt.
Add chicken stock, cover and cook till broccoli turns tender.
Add basil pesto, combine well and cook for a few minutes.
You could puree the mixture in a blender or using a hand blender.
Puree till the mixture turns smooth.
Heat the pureed mixture for a minute.
Taste and add more salt or ground pepper if needed.
Pour into soup bowls, sprinkle paprika over the soup and serve warm.