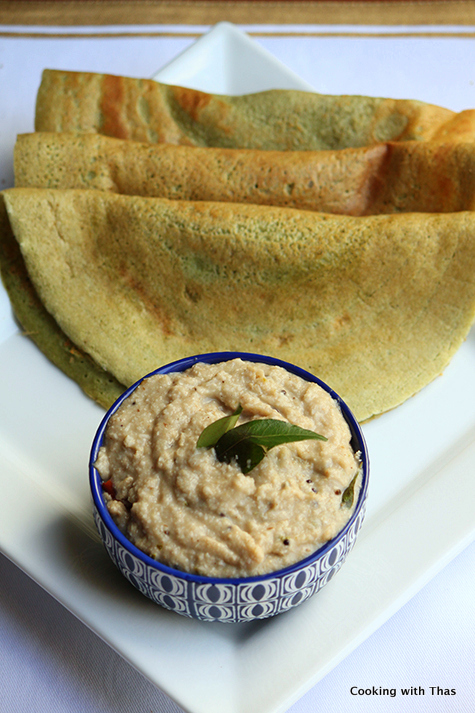 South Indian Coconut chutney with a healthy twist by adding oats.
Chutney is a sauce served along with Dosa, Appam, Rice etc. There are different kinds of chutney made with different ingredients and can be made sweet, tangy, spicy etc. One of the popular chutney in South India is Coconut chutney served along with dosa.
How about adding instant oats to the coconut chutney??? A healthy twist and it tasted delicious. Since, oats doesn't have any taste it wouldn't alter the taste of the chutney. Do try this healthy oats chutney.
Cooking Video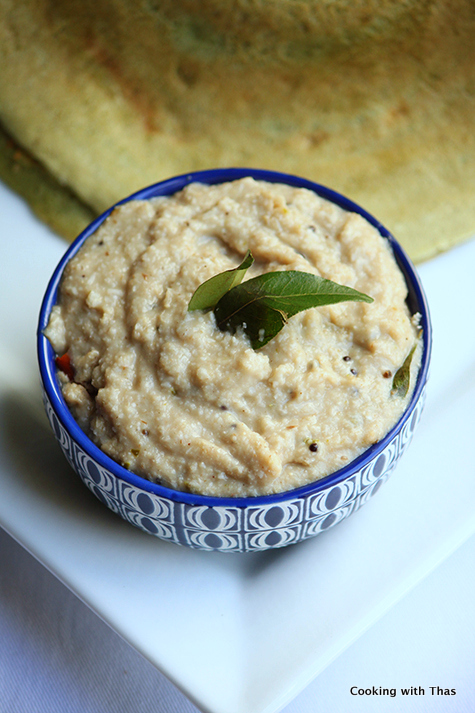 Coconut Oats Chutney
Ingredients
To grind
Coconut, grated- 1 cup
Instant Oats- ½ cup
Small onions, chopped- 3
Green chilies, chopped- 2
Fresh tamarind- 1 inch slice
Salt- ½ tsp
Water- ½ cup
For Tempering
Oil- 1½ tbsp
Mustard seeds- ¾ tsp
Dry red chilies, halved- 2
Curry leaves- 1 sprig
Instructions
Into a blender, add coconut, oats, small onions, green chilies, tamarind, salt and water.
Grind till smooth.
Place a pan over medium heat, add oil. Let oil turn hot.
Add mustard seeds, let splutter.
Add dry red chilies, curry leaves, saute for a few seconds.
Add the ground coconut/oats mixture.
Rinse the blender with ½ cup water, add that to the pan.
Combine well, and cook for a few minutes till slightly thickened.
Taste and add salt if required.
Transfer to a bowl, serve along with dosa, appam etc.