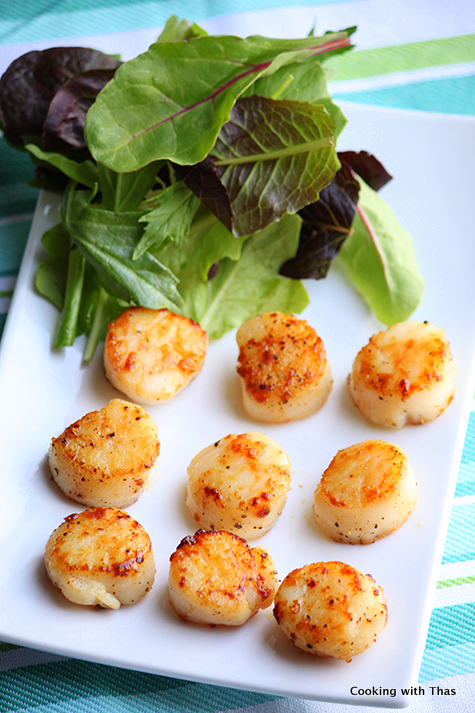 Fresh scallops seared in butter, this is my most favorite way of  cooking scallops…
I am a die hard fan of all kinds of shell fish, I would say shell fish meat tastes delicious than any other meat. The other day, my pick was fresh Scallops. When I dine out, if I see scallops on the menu I mostly end up ordering that.
The key about cooking delicious scallops is that it shouldn't be over seasoned. Season them with just salt and ground pepper and pan sear them in butter. They would turn delicious and can be served with salads or can be served as an appetizer.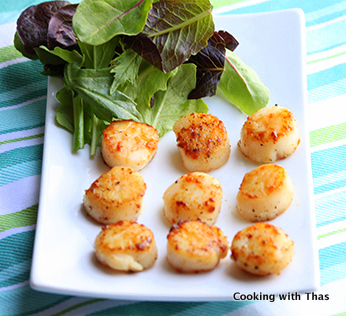 Other Scallops Recipes
Sesame Scallops in Creamy Asparagus Saffron Sauce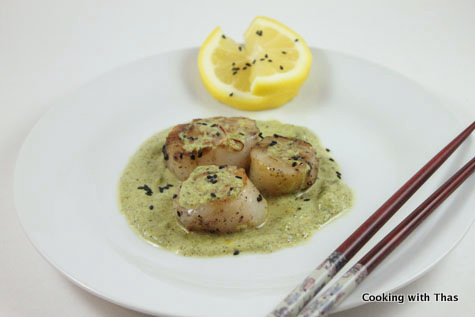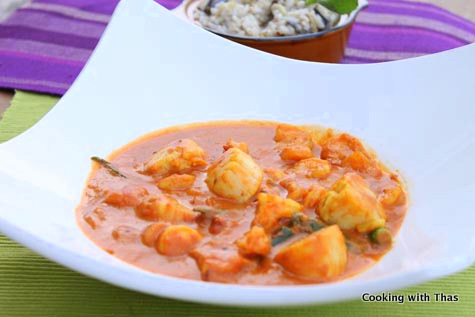 Preparation Pictures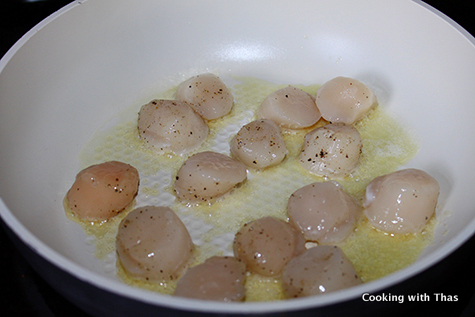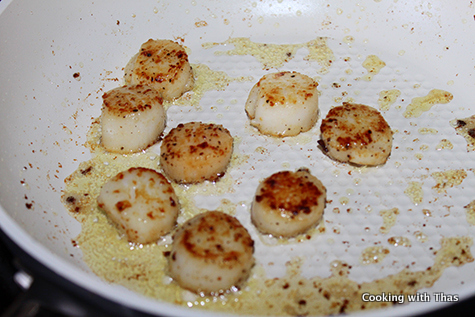 Pan Seared Scallops- Easy Scallops Recipe
Ingredients
Fresh Scallops- 20
Ground pepper
Salt
Unsalted Butter- 3 to 4 tbsp
Instructions
Season the fresh scallops with ground pepper and salt, let rest for 5 minutes.
Place a non-stick pan over medium heat.
Add 2 tbsp butter for pan searing 10 scallops at a time.
Let the butter melt, place the scallops over the melted butter.
Cook for 3 minutes and let the bottom side turn golden brown in color.
Flip it over and cook the other side and let it turn golden brown.
Do not over cook the scallops as it would turn hard.
Cook the remaining scallops the same way.
Transfer the scallops to a plate.
You could serve these scallops as it is along with your favorite salad.