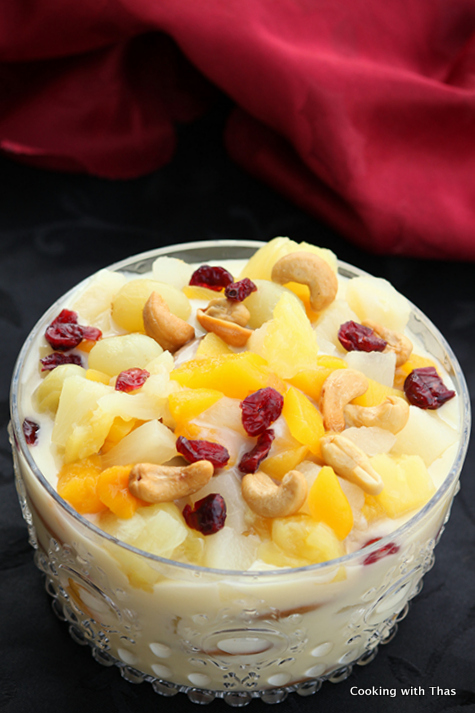 Marie biscuits, vanilla pudding and fruits are layered in a bowl, easy to make and delicious dessert for everyone to enjoy…
While growing up, one of the puddings made by my mom is biscuit pudding. Marie biscuits are widely popular in India and are served with tea in the evening. Marie biscuits are not eaten just as it is, they are dipped in the tea and are savoured. Many desserts are made using Marie biscuits and the crumbs are used in the place of graham crackers for making pies.
I'd made biscuit pudding a few years ago and loved it. Today, while looking for some dessert ideas I was reminded of the biscuit pudding. Luckily, I had a pack of Marie biscuit in my pantry and so I started making this pudding.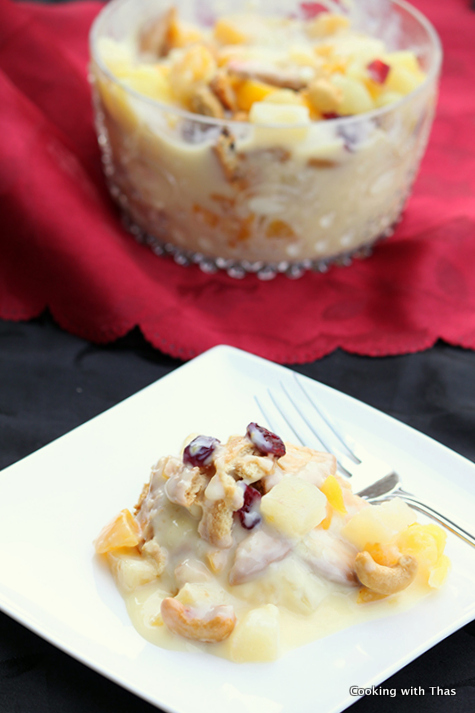 Preparation Pictures
Vanilla Pudding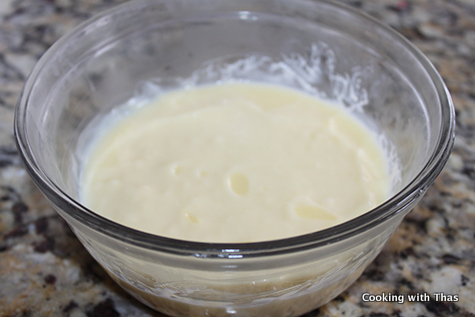 Marie Biscuit layer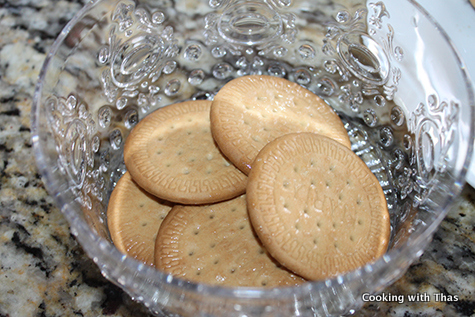 Pudding layer on biscuits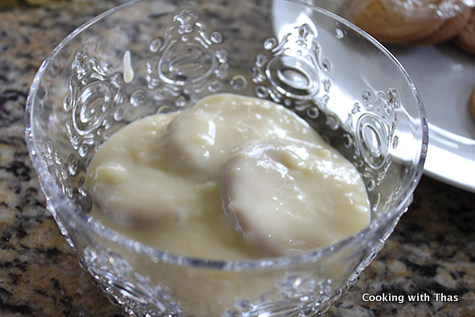 Spread fruits/nuts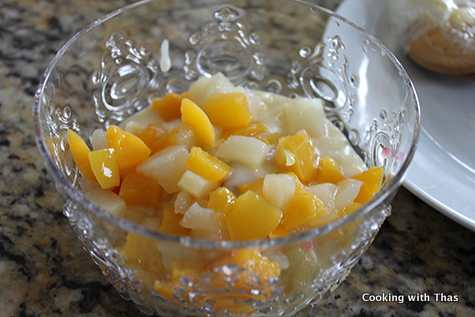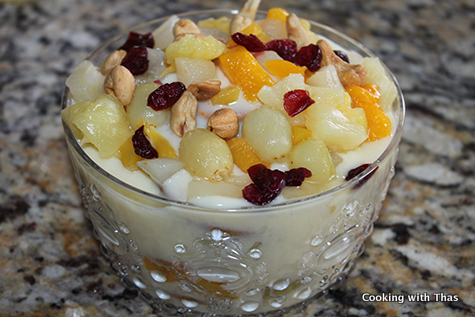 No Bake Biscuit Pudding Recipe- Biscuit Vanilla Pudding
Ingredients
For making Vanilla Pudding
Sugar- ⅔ cup
Corn starch- ¼ cup
Salt- ¼ tsp
Milk- 2½ cups
Egg yolks- from 4 large eggs
Vanilla extract- 1tsp
Butter, unsalted- 2 tbsp, cut into small pieces
Other ingredients
Marie Biscuits- around 25 to 30, depending on how many layers and the size of the bowl
Mixed fruits, diced small
Cashew nuts or mixed nuts
Instructions
If making for 4 people: You could half the recipe for making the pudding.
In a medium saucepan, combine together sugar, corn-starch and salt.
Add milk slowly and dissolve the cornstarch completely.
Whisk in the egg yolks.
Place the saucepan over medium heat, whisking constantly till the mixture begins to boil.
Reduce heat to low, whisking constantly and cook for a few minutes.
The mixture will start to thicken, whisk constantly till it forms a thick constituency.
Remove the pan from the heat.
Stir butter and vanilla extract into hot pudding and combine well.
Place a plastic wrap directly on the surface of the pudding (to prevent the formation of skin on the pudding).
Chill for 3 hours in the refrigerator or keep it overnight.
How to Assemble the pudding
I used canned mixed fruits, drained the liquid from it and saved the liquid to dip the biscuits in it.
Have a large bowl or cake pan ready.
If you are using fresh mixed fruits, you could dip the biscuits in milk taken in a bowl. Do not soak the biscuits in milk, just dip and take it out.
Make a layer of biscuits as the bottom layer.
Pour some pudding over the biscuits.
Spread mixed fruits and nuts over it.
Again layer the biscuits dipped in milk or fruit juice, then the pudding and the fruits/nuts.
I made 3 layers, you could make more if you want.
On the top layer, garnish with fruits and nuts.
Cover the bowl with plastic wrap and refrigerate for an hour or longer.
While serving, cut the biscuit pudding and serve on dessert plates or cups.
Notes
For making less you could half the pudding recipe.