Rich, creamy & delicious pumpkin pudding with caramel sauce…
Fall has arrived and with it, the pumpkin season. I went to the pumpkin patch close to my house & picked up a few pumpkins. For making the pumpkin, I've picked a small sugar pumpkin, it's sweet & great for making pies, bread & dessert.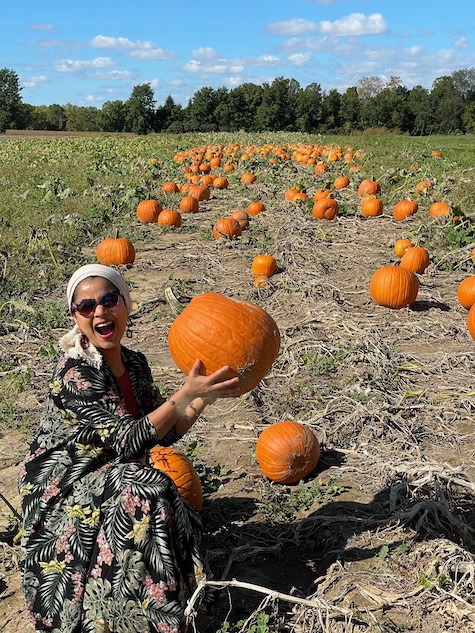 Sharing fall decor on my porch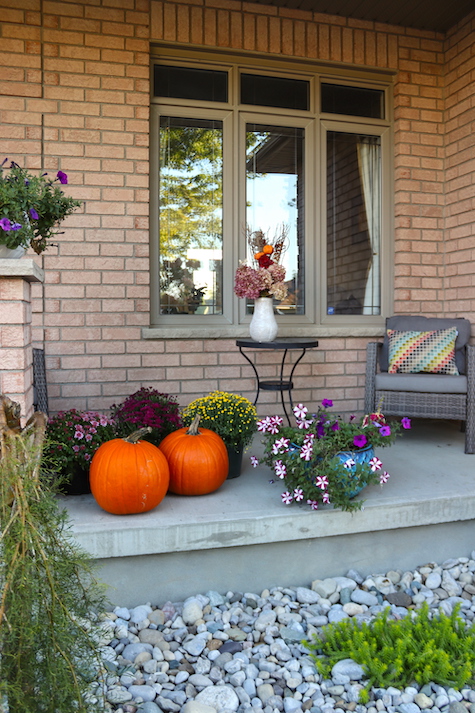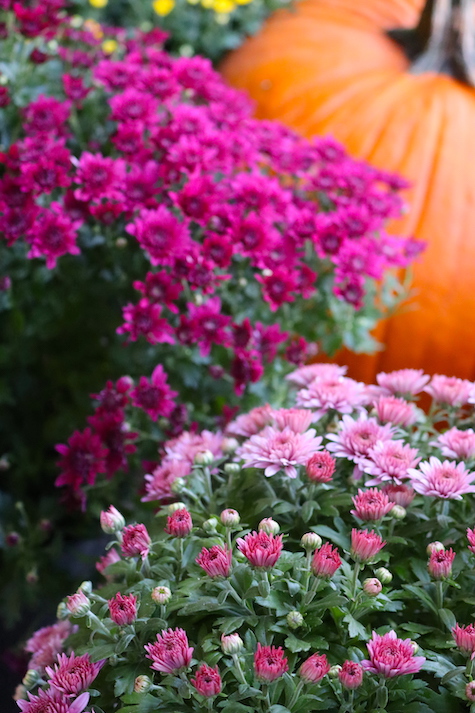 This pudding is made with just 4 simple ingredients. As a thickening agent for puddings, I always use agar-agar. Agar-Agar is 100% vegetarian, it's actually a seaweed & a great vegetarian substitute for gelatin. I use agar-agar strands, have to be dissolved in water & then add to the pudding mixture.
I've also added caramel sauce as the bottom layer, this has enhanced the taste of this pudding greatly.
Make this pudding & let's welcome Fall!
Cooking Video
Easy Pumpkin Pudding With Caramel Sauce | Agar Agar Pudding
Ingredients
Pumpkin, diced- 3 cups (use small sugar pumpkin)
Water- ½ cup
Milk- 2 cups (2% or whole milk)
Sweetened condensed milk- 4 tbsp
Agar-Agar strands- ½ cup of 2-inch cut strands dissolved in ½ cup water
Sugar- 1½ cups
Instructions
In a saucepan, combine diced pumpkins with water, cook covered for a few minutes till the pumpkins turn soft.
Using a wooden spoon, mash the cooked pumpkin without any lumps. Or puree in a blender.
There will be 1½ cups pureed pumpkin.
If using agar-agar strands, cut into 2 inches long & take ½ cup.
Add agar-agar strands to a saucepan along with water.
Cook over medium heat till agar-agar strands have dissolved in water.
If using powdered agar-agar, combine 1 tbsp in 3 tbsp water.
Agar-agar can be replaced with gelatin- sprinkle 1 tbsp gelatin over 3 tbsp water, soak for 5 minutes.
In another saucepan, combine milk & condensed milk.
Let the milk come to a slight boil.
Add the pureed pumpkin, combine well.
Add the dissolved agar-agar, combine well.
Remove the saucepan from the heat. Keep aside.
Making the caramel sauce using dry method: add 1½ cups sugar to a saucepan, cook over medium heat.
Do not add water.
Let the sugar melt, and in a few minutes, sugar will start to caramelize. Let it turn golden brown in color.
Have ramekins, dessert bowls or shot glasses ready.
Immediately pour 2 tbsp caramel sauce as the bottom layer onto the ramekins or dessert bowls.
Caramel sauce will thicken right away.
Over the caramel sauce, pour the pumpkin pudding mixture.
Chill in the refrigerator & let set for 2 hours.
Enjoy this rich & creamy pudding with the caramel sauce. YUM!