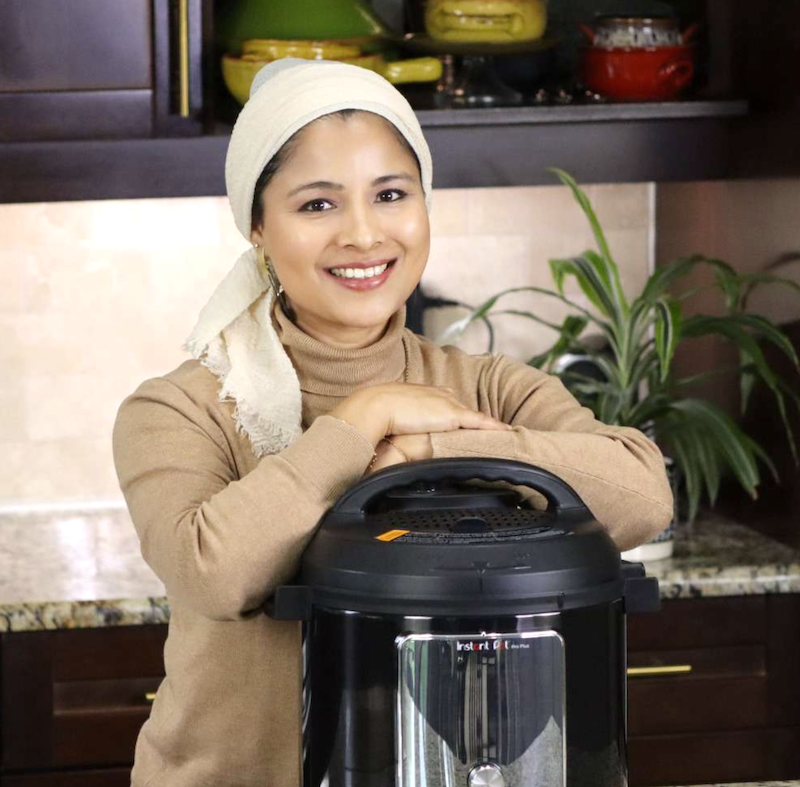 It's been a year since I welcomed the Instant Pot Pro Plus with Wi-Fi capability into my kitchen, and it's time to share my honest thoughts on this innovative kitchen gadget. In this review, I'll take you through the pros, cons, and standout features of this smart digital electric multi-pressure cooker.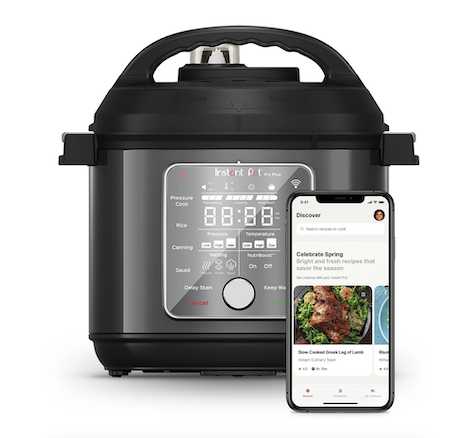 Sleek and Modern Design
Compared to its predecessors, the Instant Pot Pro Plus stands out with its sleek and modern design. The control panel is a full touchscreen, offering intuitive control over pressure, temperature, and venting settings. It's a kitchen appliance that not only performs well but also looks impressive on your countertop.
Wi-Fi Connectivity: A Game-Changer
The most significant selling point of the Instant Pot Pro Plus is its Wi-Fi capability. This feature allows you to control the cooker remotely via the Instant Brands Connect app. Imagine starting dinner while you're at work or out and returning home to a hot, delicious meal. It's a game-changer for busy days and a true lifesaver.
800+ Smart Recipes at Your Fingertips
The Instant Brands Connect app doesn't stop at remote control. It offers access to a library of over 800 smart recipes. Whether you're a culinary adventurer or just looking to diversify your meals, this app has you covered. It provides detailed ingredient lists and step-by-step cooking instructions, making it easy to try new dishes.
70% Faster Pressure Cooking with Max Pressure
One standout feature exclusive to the Instant Pot Pro Plus is the Max pressure setting. This setting significantly speeds up pressure cooking, making it perfect for dishes like pot roast, soups, stews, or even cooking legumes and beans. Compared to older models, it shaves off precious minutes from your cooking time, getting dinner on the table faster.
Versatile Cooking Programs
The Instant Pot Pro Plus covers all the essential cooking programs you use regularly, such as pressure cooking, rice, sauté, slow cook, yogurt, and steam. Additionally, it offers two unique features: sous vide and canning. If you're into canning, this model is a must-have.
Pulse Venting and Nutri Boost for Precision Cooking
The Pulse Venting feature ensures gentle and slow steam release, ideal for recipes with lots of liquid. There's also the intriguing "Nutri Boost" feature, claimed to enhance flavor, texture, and nutrients. While I primarily use it for soups, it's a neat addition for those looking to experiment with their dishes.
Safety First
The Instant Pot Pro Plus doesn't compromise on safety. It comes equipped with lid detection, steam release, and overheat protection, offering peace of mind during cooking.
Price and Size Considerations
The only downside I could find is the price point. It's more expensive than the original Instant Pot models, but with its advanced features and time-saving capabilities, I believe it's worth the investment.
Additionally, the Instant Pot Pro Plus is available in a six-quart size, which may be limiting for some users. Other models come in three-quart, six-quart, and eight-quart sizes, catering to different household needs.
Learning Curve
For those new to Instant Pot cooking, there might be a slight learning curve. I've a detailed video for the ultimate Instant Pot cooking timetable, allowing you to master your Instant Pot cooking adventures with ease.
In conclusion, the Instant Pot Pro Plus has made my kitchen smarter and cooking more convenient. It's a versatile appliance with innovative features that cater to both tech-savvy users and culinary enthusiasts.
While it comes at a higher price point and limited size options, the time-saving benefits and remote control capabilities make it a valuable addition to any kitchen.
So, if you're ready to take your cooking to the next level, the Instant Pot Pro Plus is a fantastic choice.
Happy cooking!