Instant Wheat dosa or crepes, that can be enjoyed with almost everything…
Making chapati from scratch can be time-consuming. On days if I want to whip up something real quick that can be enjoyed with curries, stews, or make into a wrap, I make this instant wheat dosa or crepes. All we have to do is make the batter & cook on a tawa & yes drizzle some ghee & you can enjoy the crepes right away. Leftovers can be kept in the refrigerator or can be made well in advance.
For the next day breakfast, I just wrap an omelette in the wheat crepe; tastes yum & is healthy.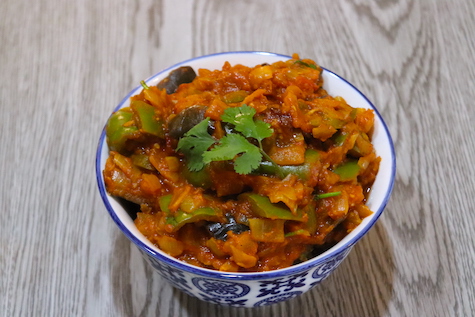 Easy & Healthy Instant Wheat Dosa or Crepes
Ingredients
Wheat flour or Atta- 2 cups
Water- 2½ cup
Salt- ½ tsp
Ghee- as required
Instructions
To a blender jar, add wheat flour & water.
I use the wheat flour or atta that's for making chapatis.
If you prefer, you can also add an egg. I skip adding eggs.
Blend to a smooth batter.
Pour in a large bowl, add salt & combine well.
Place a tawa over medium heat, let turn hot.
Grease with oil or ghee.
Pour a ladleful of batter on the hot tawa.
Spread using the back of the ladle to a thin round shape.
Drizzle some ghee.
Let the bottom side cook & turn brown.
Flip it over & let the other side cook as well.
Transfer to a plate & enjoy warm with any kind of curries.
Leftovers can be kept in the refrigerator.
The next day for breakfast, make egg wheat crepe wraps.
How to make Egg Wheat Crepe Wraps
In a bowl, beat 2 eggs. If you prefer you can add any seasonings, add mixed veggies like green pepper, spinach, green onions as well.
Pour the egg on a hot pan & let the egg cook for a minute.
Place the wheat crepe on the omelette & cook for 2 minutes. It will be glued to the omelette.
Flip it over & let the other side cook for 2 minutes.
Wrap it & enjoy, perfect healthy breakfast.