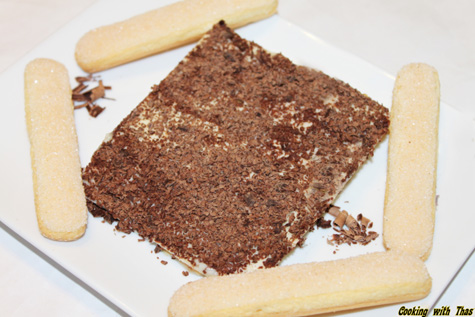 Mmmmmmmmmmm….this is the sound I make after every bite of this heavenly dessert…
It took me a while to get introduced to this dessert, after I found this we became inseparable. I have tasted this dessert in many restaurants, and I love CPK's ( California Pizza Kitchen) the best so far. I often go there just to have a bite of this dessert. Every time I have this dessert I do one thing unintentionally, "the mmmmmmm sound", as if I am having heaven in my mouth. Not as if, it is truly like having heaven in my mouth. The way it just melts into my mouth is phenomenal. While  I devour each spoonful of this dessert, I forget what is happening around me for a while. I will be in a creamy fantasy world. I also make sure to clean up the plate in such a way that it needs no further cleaning. Every time I have this dessert, I get the urge to forget the table manners, I can't resist licking the plate to have anything that is left on the plate. Now, what is wrong in licking my own plate? I paid for it and I have the right to do, this is what I say to myself just to get away from any self embarrassment. Trust me, it is worth doing this when it comes to tiramisu.
I thought, if I love this dessert so much, what is stopping me from trying in my own kitchen. I had bumped into many sites which gives the recipe for this. But, I was looking for more of a quick and easy recipe for making this and luckily I came across such a recipe few days ago.
TIRAMISU literally means pick-me-up in Italian. The classic tiramisu was made with Italian cream cheese or Mascarpone (made from milk derived from cows fed a special diet of grass and herbs), egg white and egg yolk all whipped together with some sugar and cocoa powder thrown in. This mixture was alternately layered with Savoiardi or ladyfinger biscuits (dry sponge cakes shaped like fingers), dipped in espresso. It was let to stand in a freezer for a few hours while the biscuit, or biscotti as the Italians pronounce it, soaked in all the cream cheese and espresso. At times liqueur was also used instead or along with the espresso.
I made my tiramisu eggless and non-alcoholic, it was so quick and easy that the preparation time was less than 15 minutes. But it needed to be put in the refrigerator for few hours before I could devour it. I was very skeptical whether it would taste anything near to CPK's, and to my surprise it did taste like that, I was so relieved and felt like a winner. Gracefully I took a bite of the tiramisu that I made and guess what came next, "the mmmmmm sound" obviously.
Tiramisu: heavenly, sinful dessert
Ingredients
For 1 layer of Tiramisu
1 box ladyfinger cookie- 20 cookies
2 oz bar of semi-sweet dark chocolate( finely shaved with grater or veggie peeler)- I used Ghirardelli
8 oz heavy whipping cream
5 tbsp sugar
8 oz mascarpone cheese
¼ cup warm espresso or dark coffee- you could make dark coffee by adding 4 to 5 tsp of instant coffee in ¼ cup warm water.
8"*8" casserole dish
Instructions
In a large mixing bowl, beat mascarpone cheese with an electric mixer at medium speed.
Slowly add heavy whipping cream, then sprinkle 4tbsp sugar into the mix.
Turn mixer speed to high and beat until fluffy and smooth. Set aside.
Warning:Don't whip the cream and cheese mix for too long, it will convert into butter. When the mix becomes fluffy and smooth, stop the whipping process.
Arrange ladyfingers as bottom layer in the casserole dish. You could break the ladyfingers into appropriate lengths to make it as a bed.
In a small bowl combine espresso or dark coffee and 1 tbsp of sugar and stir it.
Drizzle this mix over the ladyfinger cookies.
Warning: Don't over soak the cookies.
Spread the whipped cheese and cream mixture evenly over the espresso soaked ladyfingers.
Sprinkle grated chocolate over the top and refrigerate at least 3 hours before serving.
While serving, cut a large slice of tiramisu and garnish with extra lady fingers and grated chocolate.
Next comes "the mmmmm sound", heavenly and sinful dessert.
Notes
~You could find Ladyfinger cookies in Whole foods, if you can't find it, you could use pound cake or sponge cake, but make sure to not to over soak with espresso or dark coffee.

~This recipe is for making 1 layer of tiramisu, you could repeat the process and make as many layers as you want. Increase the amount of the ingredients respectively.

~Pregnant ladies, if you are craving for one, you could try this recipe, this is egg less and non-alcoholic.