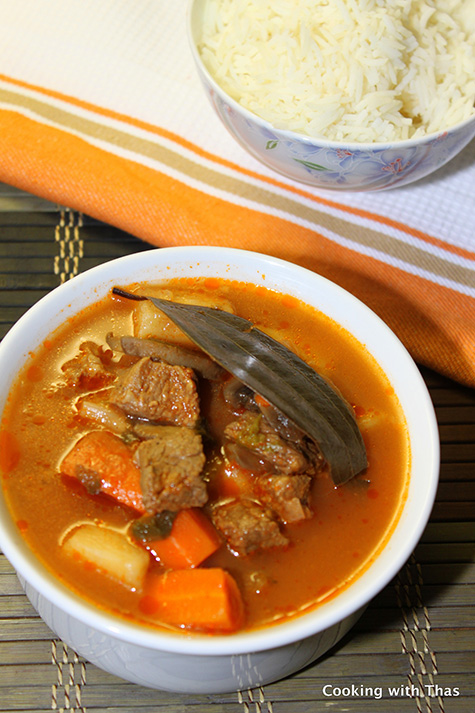 Hearty Beef stew made in a pressure cooker…
One of the appliances that's found in most Indian kitchen is pressure cooker. In India, for house warming or for wedding, you will be guaranteed to receive many pressure cookers as gifts. I would say, that's a very thoughtful gift as it will be put into good use most of the days. And, this is one of the utensils most Indians pack with them when they immigrate to other countries. However, nowadays, I do see pressure cookers being sold at most N-American stores as well.
Pressure cookers are mostly used for cooking chicken/beef/lamb curries, stews, soups, haleem, biryani, for cooking beans, chick peas, lentils etc. It only takes 15 to 20 minutes to cook in the pressure cooker.
One of the dishes I love to make in the pressure cooker is beef stew and the beef gets cooked much faster. Into the pressure cooker, I add lots of veggies along with the beef, season them well and add water, let cook for 20- 25 minutes and I'll walk away. It cannot get any easier. On busy days or lazy days, this dish rescues me. Without spending much time in the kitchen I can enjoy a hearty and delicious dinner. This can be served with rice or bread or pasta.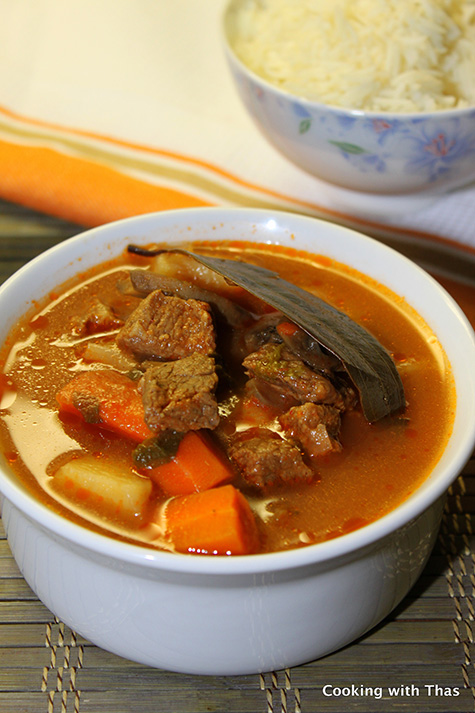 Easy Beef Stew- Pressure Cooker Beef Stew Recipe
Ingredients
Beef, stew cut- 1 Lb or ½ Kg ( dice it small)
Carrots, diced- 2
Onions, diced- 2
Potatoes, diced- 2
Mushroom, sliced- 1 pack
Bay leaves- 2
Chili powder- 1 tsp or more
Ground cumin- ¾ tsp
Coriander powder- 1 1/ 2 tsp
Ground pepper- ½ tsp
Tomato paste- 4 tbsp
Water- 2 cups
Cilantro, chopped- 2 handfuls
Salt- to taste
Instructions
I used stew cut beef, diced them into small pieces.
In a pressure cooker, add all the above mentioned ingredients along with water.
Close the lid, place the whistle and cook over medium heat for 20 to 25 minutes.
After 25 minutes, remove the cooker from the heat and let the pressure subside completely.
Warning: Do not open the pressure cooker before the pressure has subsided, it can explode.
Check if the beef has cooked well, if not you could cook for some more time.
If you want the gravy to be thick, you could add 1 tbsp corn starch dissolved in 1 tbsp cold water..
Cook for a few more minutes till the gravy has thickened.
I didn't add the corn starch.
You could either have this as it is or serve with rice, bread, pasta, pita bread etc.