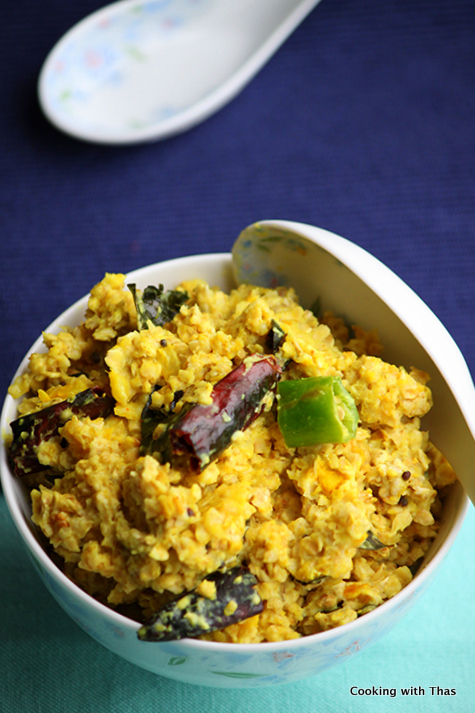 Healthy curd oats, South Indian style…
One of my favorite South Indian comfort foods is curd rice, a plate of curd rice along with pickle is just plain heaven. This dish is also popular among hard core vegetarians in South India. The other day, I first thought of making curd rice. Then I got really lazy to cook rice, I know I just have to put the rice in the rice cooker and walk away…I felt lazy for that. Yup, at times I can be crowned as a lazy queen.
Anyway, I made up my mind that I am not going to make curd rice. I started looking for easier options and the sight of Oats in my pantry kind of trigged the thought of making curd oats. It sounded interesting and new thoughts always excite me.
I followed the same recipe as curd rice, instead of rice I added instant oats. I was pretty anxious to taste it. Had a taste of it and I was like- Wow, this tastes exactly like curd rice. And it got even more healthier with the addition of Oats.
Those who love curd rice are going to love curd oats too. This can be made in just a matter of minutes and you are having the heart healthy ingredient rich in fiber.
Recipe for making Curd Rice, click here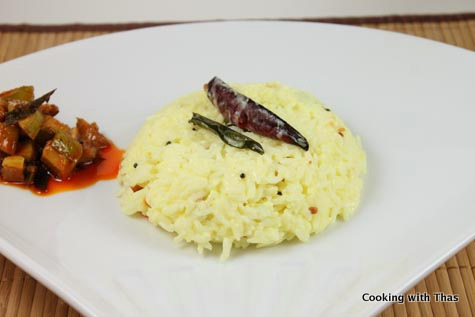 Curd Oats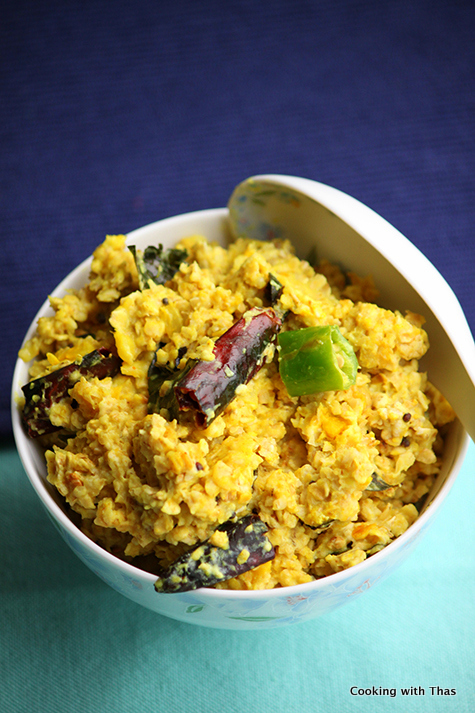 Curd Oats- Oats Mixed with Yogurt
Ingredients
Oil- 1 tbsp
Mustard seeds- 1 tsp
Whole dry red chili- 2
Curry leaves- 10 leaves
Green chilies, chopped- 1 or 2
Ginger, chopped very small- 1 inch slice
Turmeric powder- ¼ tsp
Instant Oats- 1½ cups
Yogurt or Curd, thick- ¾ cup
Water- ¼ cup (if using thick yogurt)
Salt- to taste
Instructions
Place a saucepan over medium heat, add oil, let turn hot.
Add mustard seeds, let it splutter.
Add whole dry red chilies, chopped ginger, green chilies and curry leaves. Saute for 2 minutes.
Add turmeric powder, saute for a couple of seconds.
Add instant oats, combine well and saute for 2 minutes.
Add yogurt or curd, combine well.
Add salt and combine well.
If yogurt is thick, add ¼ cup water and combine well for a minute.
Do not over cook the oats as it till turn mushy.
Taste and add more salt if needed.
Remove the pan from the heat.
Serve curd oats with pickle.