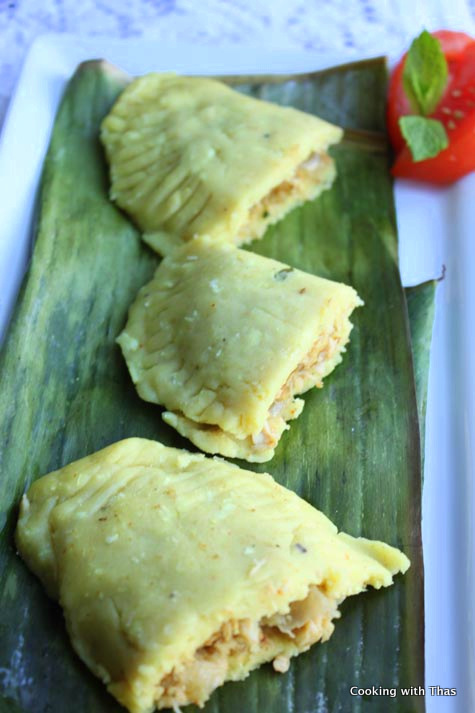 A healthy appetizer; it's steam cooked and it tastes good…
Today was the hottest day I have ever experienced after coming to Canada, it was 45 degrees C. After having heavy rain for the past few weeks, this sizzling hot weather is unbelievable for us. Having experienced the sizzling hot weather for a few days in Dubai (it was around 55 degrees C), I shouldn't be complaining this 45 degrees C. In Dubai it was burning hot, you literally cannot stand outside for a minute. My heart really goes out to all those people who have to work outside in construction field. Anyway, since I work indoors I experience the heat only when I walk outside to the parking lot to take my car. Since it's Ramadan, I am just staying indoors in the evening. So, everyone stay cool and drink lots of water.
The other day, Lubna an awesome food blogger and food photographer who writes at Yummy Food had invited me to participate an event "Joy from fasting to feasting" that she is hosting for Ramadan. I didn't have to think twice to say yes as I have been a follower of her blog since I started my blog. I would say she was one of the food bloggers that I had known when I started my blog 4 years ago. I had shared my recipe for making "Chicken Samosa" as this is one of the appetizers that's often made in my house during Ramadan. My dear readers do check her blog, I can only say that you will be glued to it, you will find drool worthy dishes and stunning pictures. Thanks Lubna for the invitation, it was my pleasure being a part of your Ramadan event.
I have no idea why I made a healthy Ramadan resolution, this time I am not much into making fried snacks and greasy dishes. Since we break the fast at 9 pm, it's really hard to consume all those greasy and fatty food. So, I have been making healthy and light dishes. This is one such healthy appetizers I'd made a couple of days ago. I had some leftover chicken that I had made for making chicken stuffed chapati, I used that chicken to stuff into the rice dough and steam cooked it. It was delicious and quite a healthy appetizer.
Recipe for making Chippi Appam or Mussel stuffed rice dumpling wrapped in banana leaf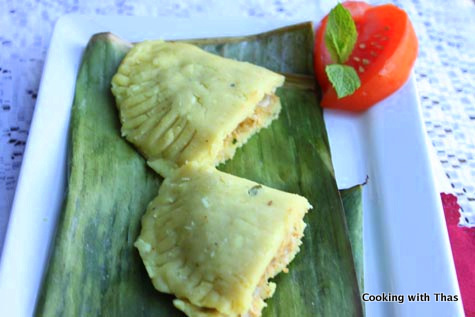 Preparation Pictures
Chicken Filling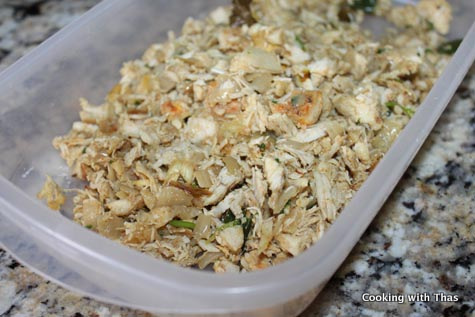 Making the rice dough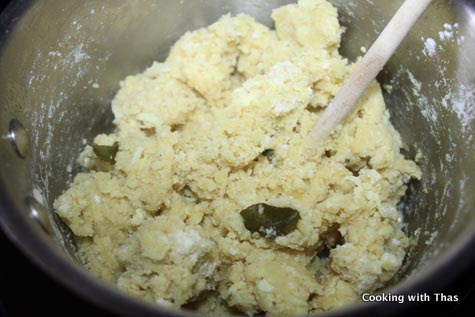 Kneaded Rice dough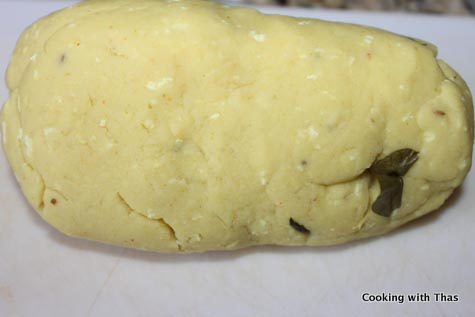 Placing the chicken filling on the dough
Folded dough
Wrapped in banana leaf
Chicken Appam or Chicken Stuffed in Rice dough and Steamed
Ingredients
For marinating chicken
Chicken breasts, diced small- 2
Chili powder- ¾ tsp
Turmeric powder- ⅛ tsp
Coriander powder- 1½ tsp
Fennel powder- 1 tsp
Garam masala- ½ tsp
Salt- to taste
For making Chicken Masala
Oil- 1½ tbsp
Onion, chopped small- 2, medium
Curry leaves- 1 sprig (optional)
Ginger chopped- 1 inch
Garlic chopped- 2 cloves
Green chili, chopped- 1
Garam masala- ¼ tsp
Corinader powder- ½ tsp
Chili powder- ½ tsp
Salt- to taste
Cilantro, chopped- 2 handful
For making Rice Dough
Rice flour- 2¼ cups
Water- 1½ cups
Coconut, grated- ½ cup
Cumin seeds- ½ tsp
Turmeric powder- ⅛ tsp
Garam masala- ½ tsp
Coriander powder- 1 tsp
Fennel powder- ½ tsp
Chili powder- ½ tsp
Salt- a few pinches
Curry leaves
Other ingredients
Banana leaves- to wrap the chicken filled rice dough
Instructions
In a bowl, combine the chicken along with the other ingredients mentioned above "for marinating chicken".
Transfer the marinated chicken to a non-stick cooking pan, cook covered till the chicken has cooked well and the water has dried off.
Shred the chicken using a fork or coarsely grind the cooked chicken in a blender, don't make it into a paste. Keep aside.
Place a large non-stick pan over medium heat, add oil.
Add onion, saute till translucent.
Add chopped ginger, garlic, green chili and curry leaves.
Cook till onion turns light golden in color.
Add the cooked chicken to the onion, combine well.
Add garam masala, coriander powder, chili powder and salt.
Combine and cook for a few minutes.
Add cilantro, cook for a minute, remove the pan from the heat. Keep aside.
Making the rice dough
Add water to a saucepan along with grated coconut, cumin seeds, turmeric powder, garam masala, coriander powder, fennel powder, chili powder, curry leaves and salt, place the pan over medium heat.
Let the water come to a slight boil.
Add the rice flour and combine well using a wooden spoon, the dough should be soft. Add more rice flour accordingly. Let the dough cool down.
Knead the dough well for 3 minutes till it turns soft and smooth.
Make medium sized balls out of it.
Roll the dough ball to thick round shape.
Place a few tablespoons of the chicken filling on it.
Fold the dough to a semi-circle, and glue the ends.
You could press the edges with a fork.
Rinse the banana leaves well, dry it well with a paper towel.
Wrap the stuffed rice dough with banana leaf, keep aside.
You could steam cook this either in a bamboo steamer or in a steam cooker or Idli maker.
If you don't any of these, just steam cook in a pan.
Add 2 inches of water to a large pan.
Place the wrapped chicken stuffed appam or rice dough on a heat proof glass bowl and place it inside the pan.
Cover the pan with its lid and steam cook for 10 minutes.
Remove the steam cooked appam from the pan, be careful as it will be very hot.
Let it cool down, you could serve just as it or cut into halves.
Enjoy this delicious and healthy appetizer.
Leftover chicken filling can be used for making cutlets, patties, samosas etc.