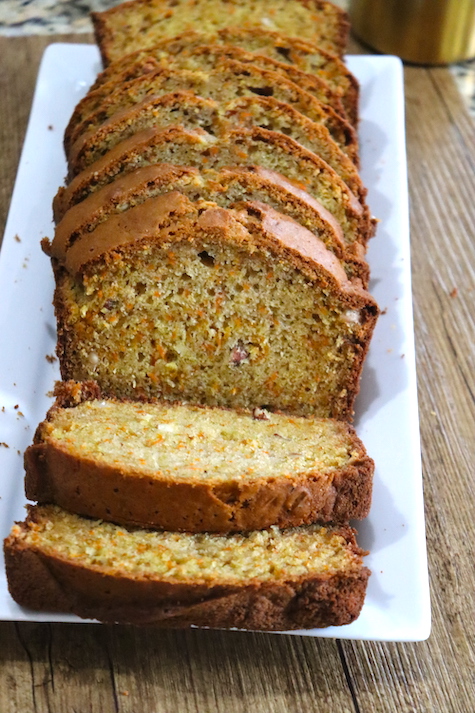 Moist & delicious carrot loaf cake…
I was introduced to carrot cake by my husband. In fact, he was the one who baked it for the first time and I just had to sit back & enjoy it. It was delicious, very moist, and the perfect cake to have with a cup of coffee or tea. Whenever we craved carrot cake after that, my husband volunteered to bake it.
Here is the recipe for carrot cake with cream cheese frosting, click the link
I truly enjoy baking; it's therapeutic for me, and after all the work, I get to enjoy something yummy as well. This year-2023, I'm baking at least one cake per month so that I can try different kinds of cakes and share the recipes with you guys.
The other day, I baked a carrot loaf cake. Although my husband is the carrot cake expert, this time I wanted to bake it.
A carrot loaf cake is simply a carrot cake that is baked in a loaf pan, rather than a traditional round cake pan. This gives the cake a unique shape and makes it easy to slice into individual servings.
Carrot cake is a classic dessert that has been enjoyed for generations. However, if you're looking for a healthier option that's still packed with flavor, then a carrot loaf cake may be the perfect choice for you.
I tweaked the carrot recipe I used to follow a bit; I replaced 1/2 cup of sugar with condensed milk and reduced the amount of oil as well.
The carrot loaf cake turned out super moist, with a crunchy outside, and tasted absolutely delicious- not too sweet so anyone without a huge sweet tooth can also enjoy it.
I skipped the frosting, however, I drizzled 1/2 tbsp condensed milk over my slice & it tasted so delish- give it a try!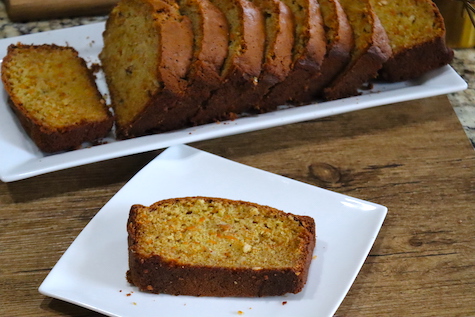 Carrot loaf cake drizzled with condensed milk- yum!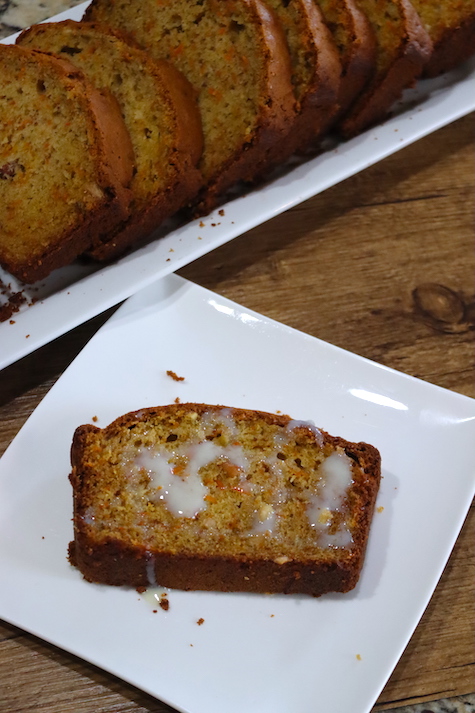 Carrot Loaf Cake Recipe | Best Tasting & Delicious
Ingredients
Grated carrots- 2 cups
All-purpose flour- 2 cups
Baking soda- 1 tsp
Baking powder- 1½ tsp
Salt- ½ tsp
Ground cinnamon- 1½ tsp
Eggs- 4
White sugar- 1 cup
Sweetened condensed milk- ½ cup (or add ½ cup sugar)
Vanilla extract- 1½ tsp
Oil- ¾ cup (light olive oil or any flavorless oil)
Chopped cashew nuts- ¼ cup
Chopped almonds or pecans- ¼ cup
Instructions
Preheat the oven to 350 F or 175 C.
Grease a loaf pan generously with melted butter, keep it aside.
Grate 3 medium-sized carrots, we need 2 cups of grated carrots.
In a large bowl, combine together flour, baking soda, baking powder, salt & ground cinnamon.
In a large bowl, crack 4 eggs at room temperature.
Using an electric hand mixer, beat the eggs at high speed till they turn fluffy.
Add white sugar, condensed milk & vanilla extract, beat at high speed till the mixture turns creamy & pale in color.
If you don't have condensed milk, you can replace that with ½ cup sugar.
Add oil & beat well for 2 minutes.
Add the flour mix, beat at low speed for a minute, don't overbeat the batter.
Add the grated carrot & using a spatula fold the carrot into the batter.
Add the chopped nuts & fold them well using a spatula.
Pour the cake batter onto the prepared loaf pan.
Place the cake pan into the preheated oven in the center rack.
Bake for an hour or till a toothpick inserted into the center of the cake comes out clean.
Take the cake pan out of the oven, let cool down for 10 minutes.
Run a knife through the sides of the cake & the pan, this will detach the cake off the pan.
Take the cake out of the pan & place it on a wire rack or a platter.
Let cool down completely.
Using a bread knife, slice the loaf cake & enjoy.
I didn't make any frosting, here is what I did, I drizzled ½ tbsp condensed milk over the sliced cake, tasted delish.