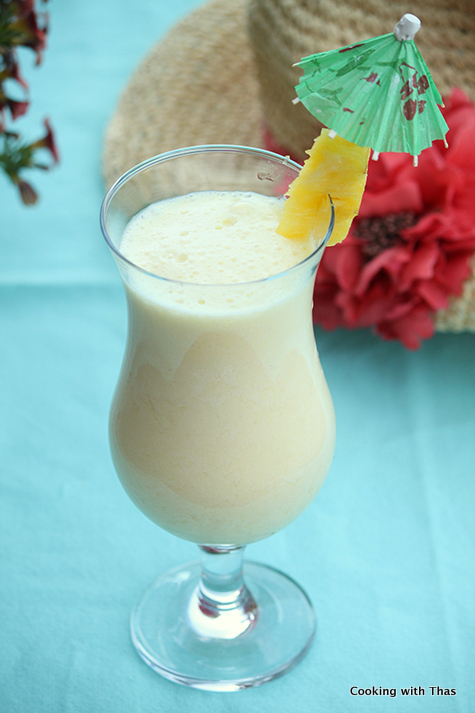 Pina Colada, my most favorite tropical Summer drink…
When I go to a restaurant, I'm pretty sure about what drink I want. I always fall for Pina Colada, love it so much. Pineapple, coconut cream and ice when blended together, makes the most delicious drink.
Making Pina Colada at home couldn't get any easier. With very basic ingredients like pineapple chunks, pineapple juice and coconut cream, you can make yummy pina colada in no time and effortlessly.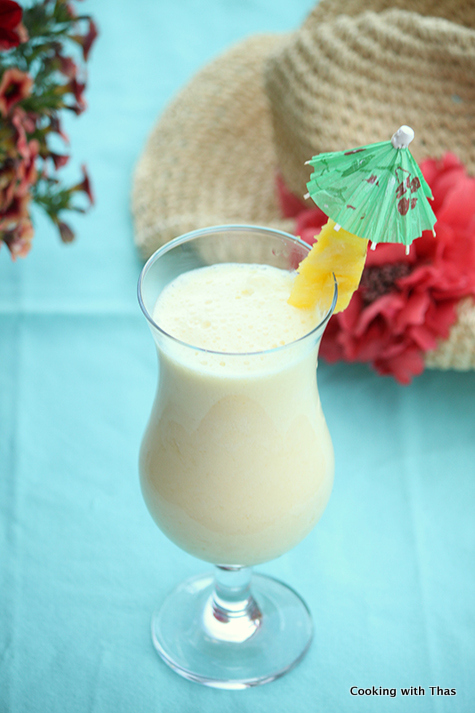 Virgin Pina Colada Recipe
Ingredients
Fresh Pineapple, diced- 1 cup
Pineapple juice- ½ cup
Coconut cream- 4 tbsp
Sugar- 2 tsp
Ice, crushed- 1 cup
Instructions
In a blender, add all the above mentioned ingredients and puree till smooth.
Pour into tall glasses, garnish with pineapple wedges and cocktail umbrella.
Serve immediately and enjoy.
Increase the amount of ingredients accordingly to make more.