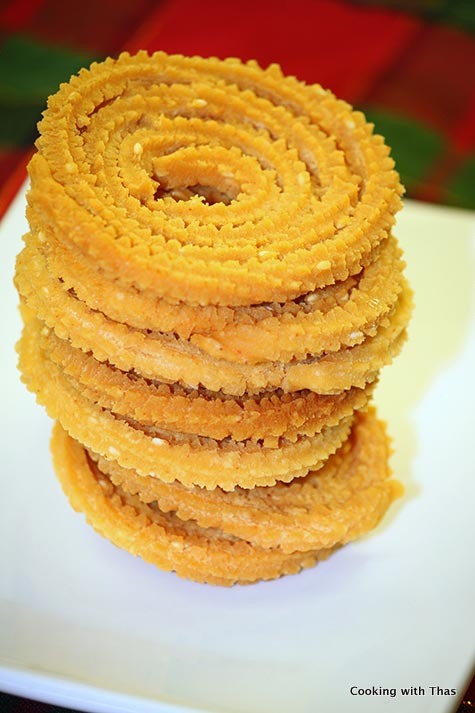 Crunchy South Indian snack made with rice flour and gram flour or besan…
Yesterday, I had a craving for murukku, so I went ahead and made it. It turned crunchy and I felt really good. I'd tried making murukku twice before- once with rice flour and urad dal flour and the second time I added beetroot puree to the rice flour. Both kinds turned out great. So, this time I made the dough using rice flour and besan or gram flour.
Basically, different kinds of flour can be used for making the murukku dough and the dough is made into coil shapes using a mould and then deep fried. You will have an amazing Crunchy snack time with these murukku…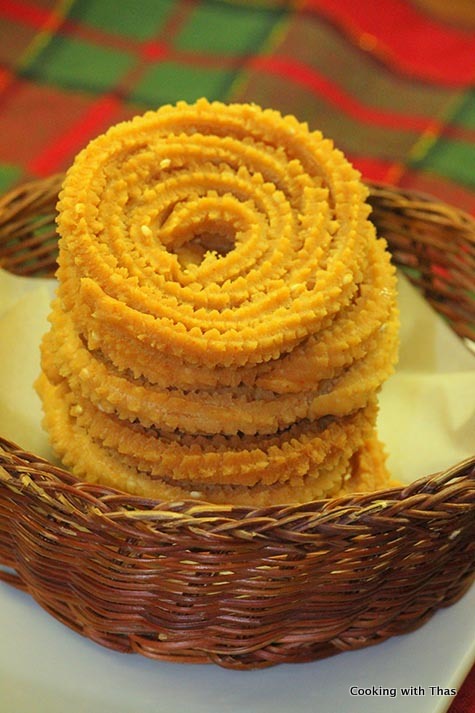 Rotating Mould used for making Murukku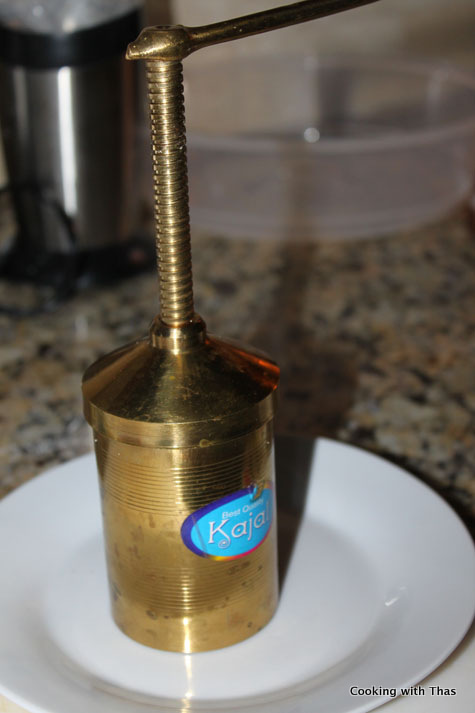 Star shaped disc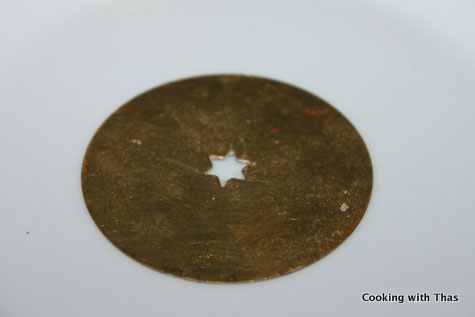 Rice and Gram Flour (Besan) Murukku
Ingredients
Rice Flour, roasted- 1 cup
Gram Flour or Besan or Chickpea flour- ½ cup
Sesame seeds- 1 tbsp
Chili powder- ½ tsp
Salt- ¾ tsp
Asafoetida- 2 pinches (optional)
Oil- 2 tbsp
Water- ½ cup + 2 tbsp
Oil- enough for deep frying
Instructions
In a large bowl, sieve rice flour and gram flour together without any lumps.
Add sesame seeds, chili powder, salt, and asafoetida if using, combine well.
Add 2 tbsp oil and combine well.
Add water little by little and knead the flour mix well till it turns into a soft dough. Based on the quality of the rice flour, you might have to add more or less water, so it's important to add water little by little and knead till a soft dough has formed.
Heat enough oil for deep frying in a frying pan over medium heat.
I've a hand held mould that has to be rotated (used for making idiyappam ) and I used the star shaped disc in it.
Place a handful of dough into the mould and close with its lid.
Rotate or press the top part of the mould based on the kind of mould you are using.
Let the dough fall on a slotted spoon greased with non-stick cooking spray or oil.
When the dough falls onto the slotted spoon keep rotating and make coils.
First, test if the oil is ready- by dropping a small piece of dough into the oil, if the oil makes the sizzle sound when you drop the dough, oil is ready for frying.
Dip the slotted spoon into the hot oil, and gently slide the coiled dough into the oil.
Deep fry by fully submerging the dough and let turn golden and crispy.
Keep the heat to medium, if the heat is high the murukku will turn brown fast & the inside won't be cooked well.
Transfer to a kitchen paper towel and let cool down. When it cools down, it will get crispier.
Enjoy, leftovers can be stored in an air tight container.