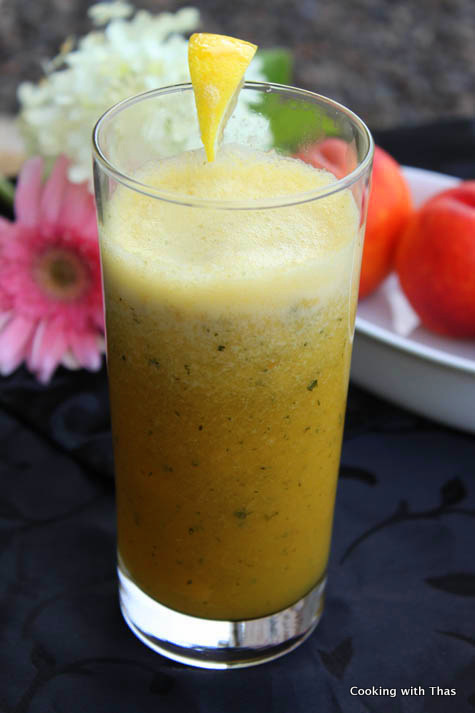 Refreshing on a hot day…
After a couple of days of severe cold and sinus I am back to life today. I had been sipping hot water, hot herbal tea and hot soups for the past two days, it did make me feel better. However, today I wanted something cold that can refresh my throat and my body. I had a few ripe and juicy nectarines; I combined it with mint, lemon juice, water and made it into a refreshing drink.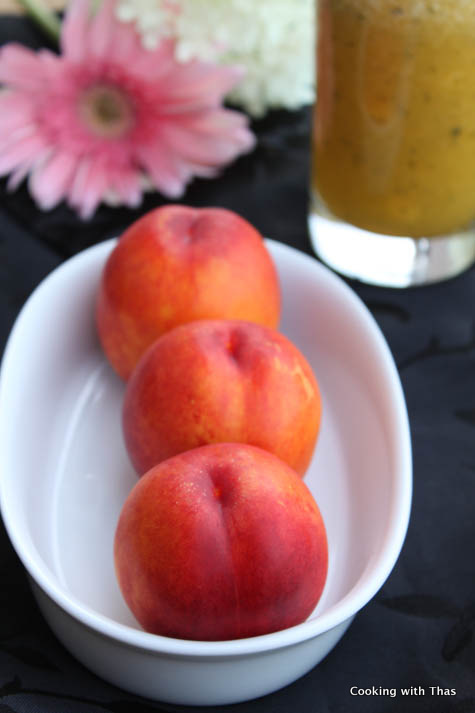 Nectarines and peaches are the same species, hence you could use either of the them. In August, fruit isles at grocery stores are crowded with peaches and nectarines. The ripe ones are really sweet and juicy. You could make a lot of desserts with ripe peaches and nectarines. I am so looking forward to making tarts, hopefully over the weekend.
Flowers always put a smile on my face, even on a lousy day…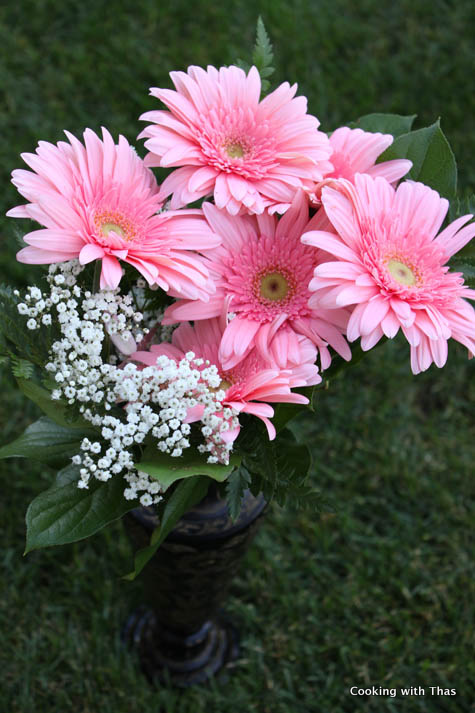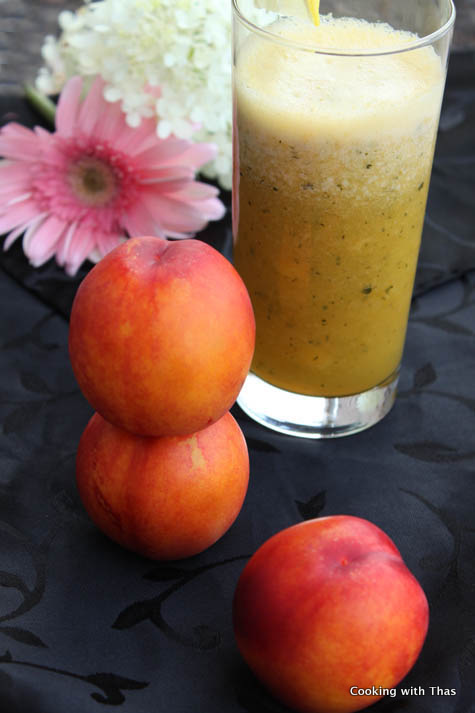 Nectarines Mint Drink - Refreshing Summer Drink
Ingredients
Nectarines or Peaches, ripe- 2, large
Mint leaves- 8 leaves
Lemon juice- 2 tbsp
Cold Water- 2 cups
Sugar- 2 tbsp
Instructions
Use very ripe nectarines, peel off the skin and remove the seed.
In a blender, combine the above mentioned ingredients and blend to high speed.
Pour to a tall glass, add ice and serve.
If you want you could add soda to this drink.