This beef filling is perfect for making a variety of snacks. Indian snacks like samosas, cutlets, puffs, and many kinds of rolls & non-Indian snacks like tacos, empanadas, and stuffed peppers.
Anything that calls for beef filling, you can use this. This can be made ahead of time & stored in the refrigerator for a week or in the freezer for a month.
It's easy to make and packed with flavor.
Here are some of the snacks we can make using this beef stuffing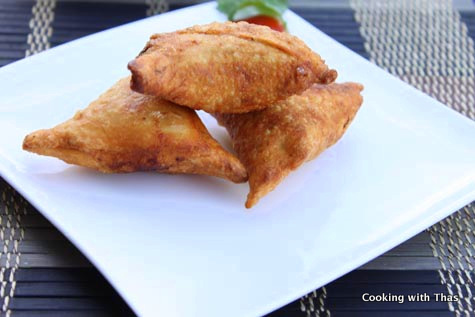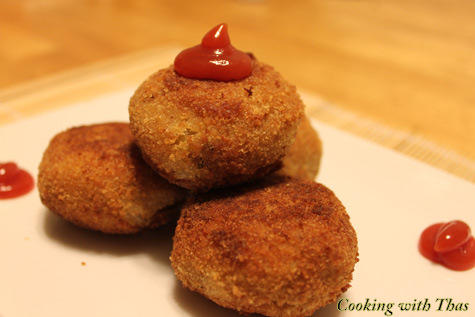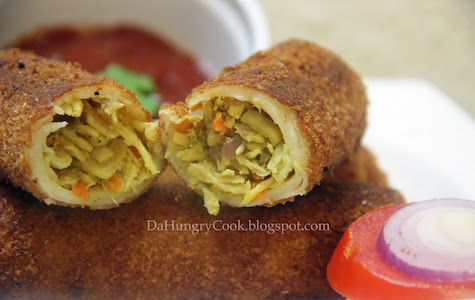 Irani Pola | Delicious Malabar Appetizer
Chatti Pathiri or Layered Crepes and Meat- Malabar Snack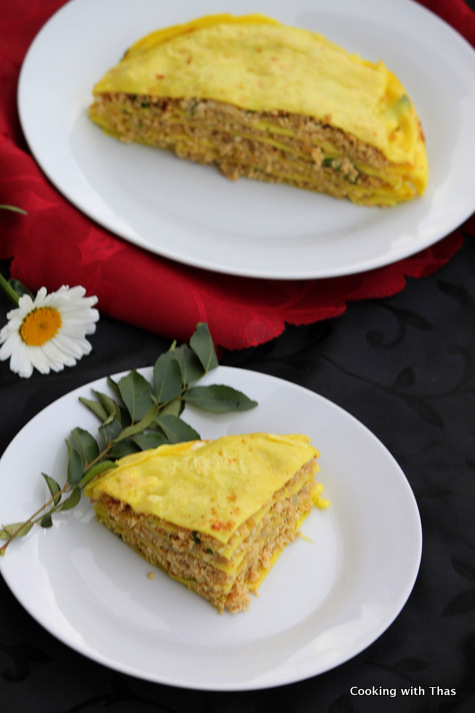 Malaysian Net Crepes or Roti Jala stuffed with meat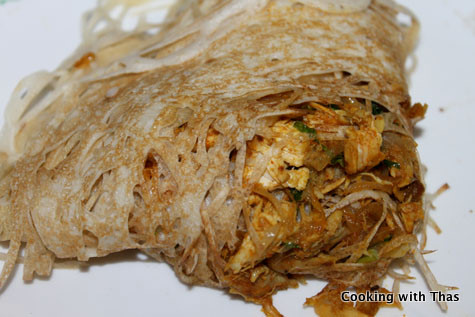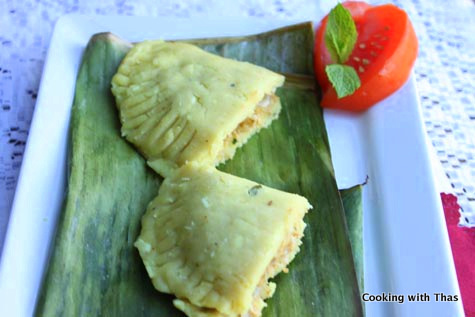 Puffs – Egg Masala in Puff Pastry- Baked – Use beef filling instead of egg masala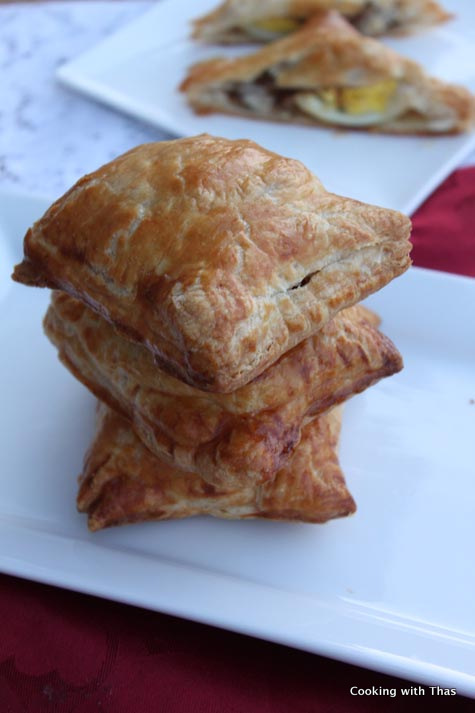 Irachi Pola or Meat Egg 3 Layer Cake- Malabar Snack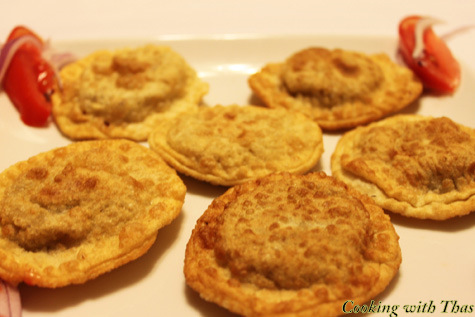 Wheat Pizza Pockets with meat filling – Baked
Momos or Steamed Dumplings– Use the ground beef filling instead of veg filling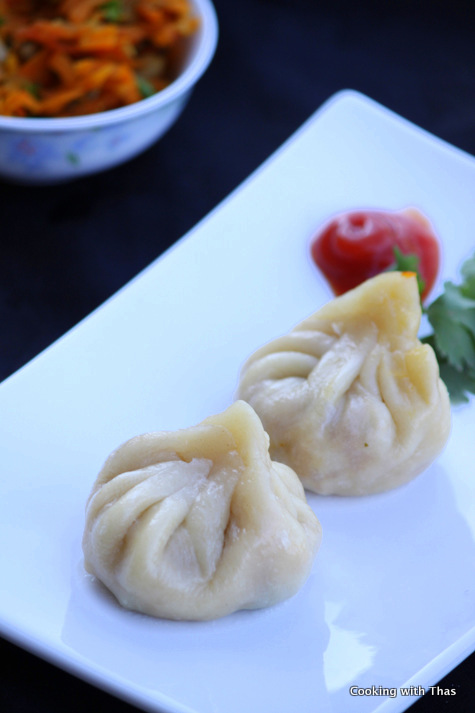 Chimichanga or Fried Tortilla Rolls– Mexican Appetizer: Use ground beef filling along with cheese/beans/rice etc. You could even use chapati instead of tortilla.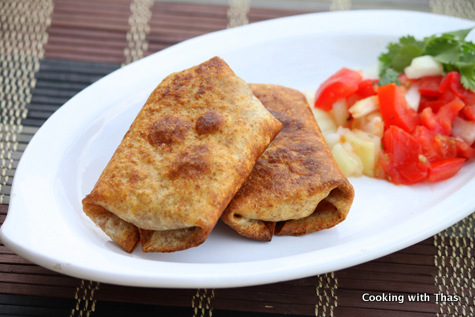 Kinnapathiri – Gluten-free and steamed: Use the ground beef  filling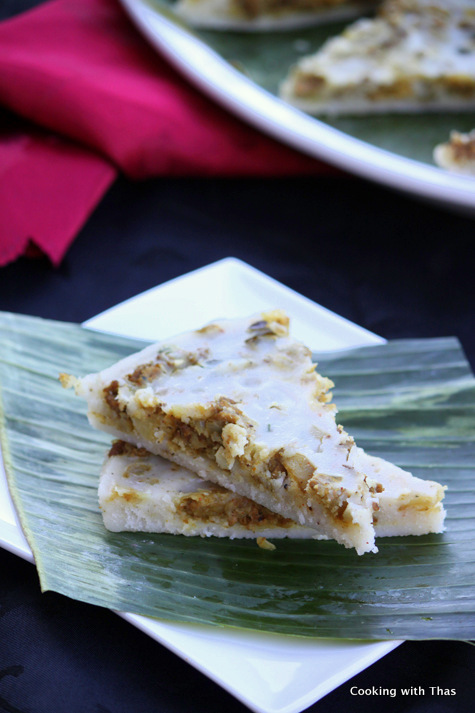 Bread Pola or Bread stuffed with meat masala made in a pan
Meat Stuffed Banana Peppers or Mulaku Bhaji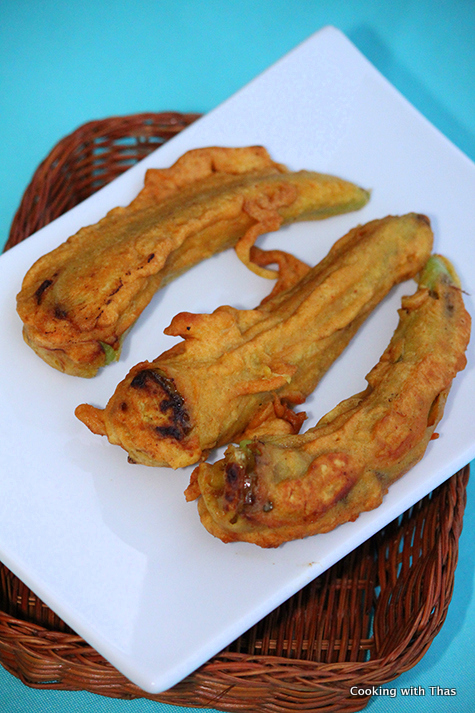 Gift box or chicken stuffed in a dough, wrapped into a gift and fried Add beef filling instead of chicken filling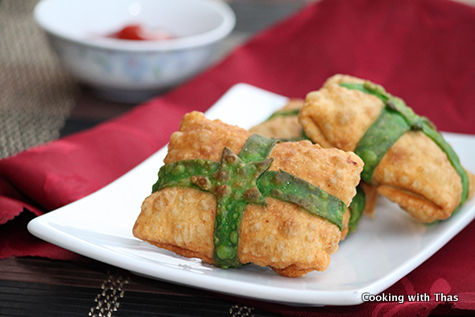 Fried Coconut Crepes with chicken filling
Murthaba- Instead of Ground Beef using chicken filling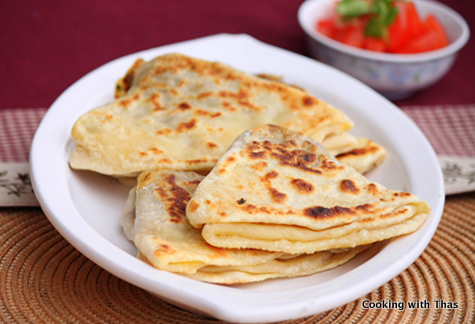 Rolled Puff Pastry With Ground Beef Cheese Filling – Similar To Borek
4 Air Fried Chicken Snacks | Guilt Free Snacks, Click Here For Recipes
Ground Beef Stuffing Or Filling For Making Many Snacks
Ingredients
Oil- 2 tbsp
Onion, chopped small- 3
Ginger-garlic paste- 1 tbsp
Green chili, chopped- 1 (Optional)
Ground beef- ½ kg or 1 lb
Kashmiri chili powder- 1 tsp
Coriander powder- 2 tsp
Garam masala- 1 tsp
Salt- 2 tsp
Cilantro chopped- ¼ cup
Instructions
For making this I've taken ground beef, you can also use ground lamb or chicken.
Place a large saucepan over medium heat, add oil.
Add onion chopped small, season with 1 tsp salt. Combine well.
Add ginger-garlic paste & green chilies, combine well.
Saute till the onions turn light golden brown in color.
Add the ground beef, break any lumps.
Close with the lid & cook covered for a few minutes till the ground beef has cooked through.
Open the lid, cook till the liquid has dried off.
Add all the spices along with 1 tsp salt, I've added Indian spices. You can literally add any kind of spices or seasonings of your choice. Combine well.
Stir fry over high heat for a few minutes till the ground beef starts to turn golden brown, tastes better.
Garnish with chopped cilantro, combine well.
Take the pan off the heat & let cool down.
This beef stuffing can be used for making many snacks & appetizers.
This can be made well in advance and stored in an air-tight glass container & keep in the refrigerator for a week or in the freezer for a month.