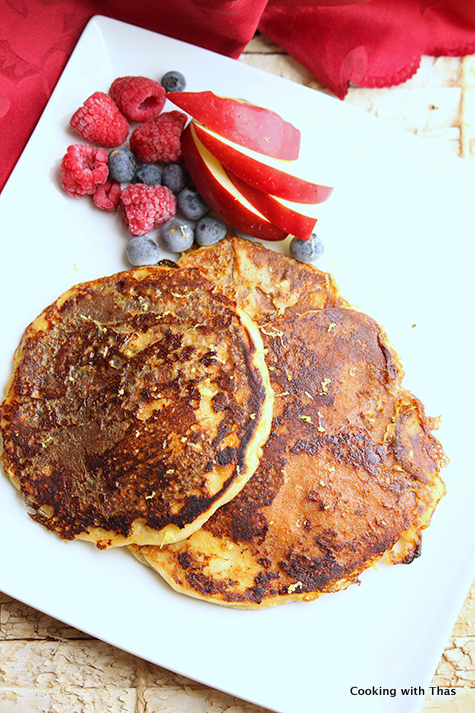 Enjoy the taste of French toast and pancakes together in this dish…
Here is the story behind making this Killer breakfast for my Man. Yes, there is an extra step of turning the pancakes into French toast. Aren't we all ready to show that extra love for our dearest ones??? This is one such recipe that was made for my love with love.
Hopeful and Gleeful.
On most weekends in the morning, this happens between my Man and I.
ME: I'm gonna make a killer breakfast for you, very determined and excited I'll hop out of the bed.
My Man: With a wide smile on his face, Thanks Honey and starts dreaming about the killer breakfast.
Me: Sips coffee, starts to browse FB, Instagram and YouTube; will be seen glued to my laptop.
My Man: After a few hours shows up in the kitchen, hopeful and gleeful
ME: Good Morning.
My Man: I'm ready, let's have the Killer breakfast.
Me: What killer breakfast???
My Man: With a broken heart, opens up the pantry for his cereal.
Me: Honey, What would you like to have for lunch??? List some special dishes I'm so gonna make it for you.
My Man: How about spaghetti and meat balls???
Yes, he's still hopeful and gleeful!!!
I cannot put into words how much I love this Man who is my rock. The one person who admires and enjoys whatever I cook. He's the sole reason why I turned into a food blogger. Today, I'm definitely going to make that Killer brunch for you- thinking about French Toast Pancakes 
🙂 
Here is the verdict and my Man loved it…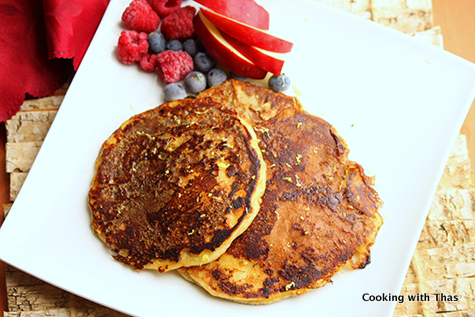 French Toast Pancakes
Ingredients
For making Pancakes
All purpose flour- 2 cups
Baking powder- 1½ tsp
White Sugar- 2 tbsp
Salt- ¼ tsp
Egg- 1
Vanilla extract- 1 tsp
Milk- 1¾ cups
For making egg mixture
Eggs- 3
Brown sugar- 4 tbsp (or use white sugar)
Ground cinnamon- ⅛ tsp (optional)
Milk- ½ cup
While cooking
Unsalted Butter- for making pancakes and French toast
Instructions
In a bowl combine flour, baking powder, sugar and salt.
Add the egg, combine well.
Add vanilla extract and milk, whisk well till smooth batter consistency.
Place a non-stick pan over medium heat.
Add ½ tbsp butter and let it melt.
Pour a large spoonful of batter onto the pan.
Let holes form on the batter, and bottom side turn golden brown, flip it over.
Let the other side cook well and turn golden brown.
Repeat till you make all the pancakes. Keep aside the pancakes.
Making egg mixture:
In a bowl, whisk the eggs well.
Add brown sugar, ground cinnamon and milk, combine well.
Making French Toast Pancakes
Place a non-stick pan over medium heat.
Add ½ tbsp butter and let it melt.
Dip one pancake into the egg mixture.
Take it out and place it over the melted butter.
Let bottom side cook for a minute, flip it over, let the other side cook as well.
Transfer to a plate.
While serving, drizzle maple syrup or honey over the French toast pancakes. Serve with fresh fruits and coffee.