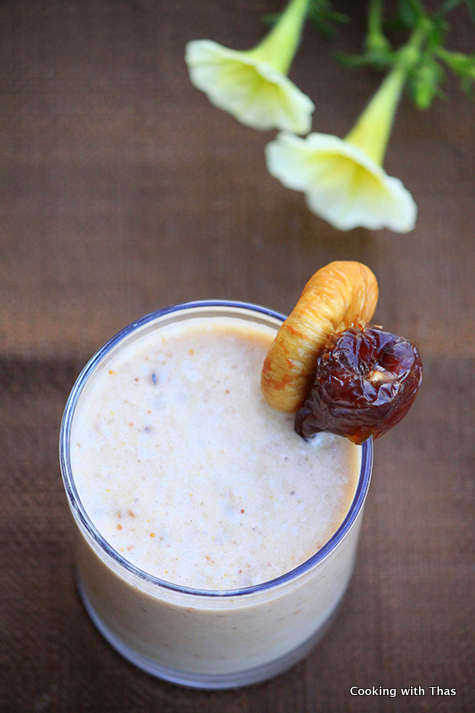 Easy to make, healthy and delicious dates fig smoothie…
I've been having fiber rich dates and figs for Iftar and I love adding dates to all my smoothies. The other day, I made a smoothie with dates and figs and it tasted awesome.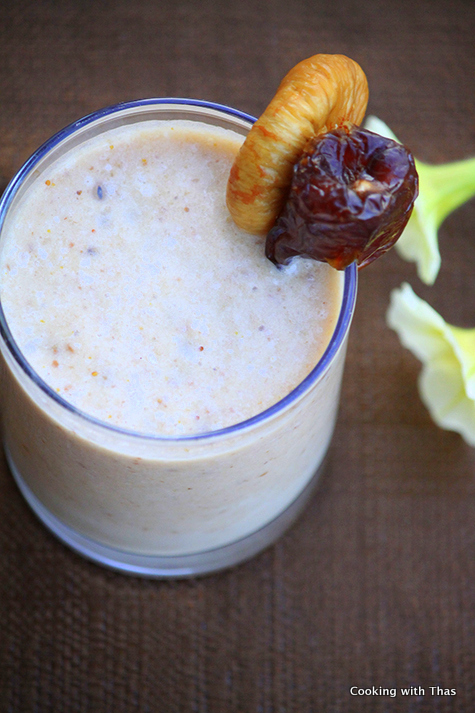 Easy Dates Fig Smoothie
Ingredients
Dates, pitted- 5
Figs- 5
Cold milk- 1½ cups
Sugar or Honey- 1 to 2 tbsp
Instructions
In a blender, combine dates, figs, cold milk and sugar/honey and puree till smooth.
Pour into glasses and enjoy.
You could even add almonds or any other nuts to this smoothie.