Homemade and baked beef patties and burgers…
Summer backyard parties are incomplete without burgers. It gets thrilling when you have the burgers with homemade and baked beef patties. I often bake beef balls or patties and have that along with a salad- for me, this makes the best weekday lunch. The other day, baked beef patties and turned that into a burger. Delicious burgers that are homemade.
Baked Beef patties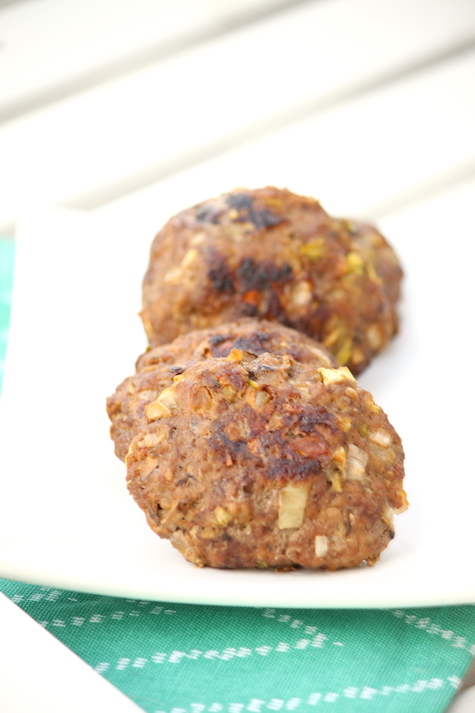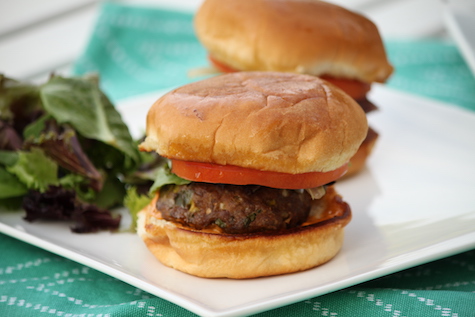 Baked Ground Beef Patties- Homemade Beef Burgers
Ingredients
For Making Beef Patties
Ground beef- 1 lb or ½ Kg
Onion, minced- 1
Green onion, minced- 2 stalks
Mushrooms, minced- ½ cup
Paprika- 1 tsp
Chili powder- ½ tsp
Ground cumin- ½ tsp
Italian seasoning- 1 tsp ( or use any kind of dried herb seasoning)
Ground pepper- a few pinches
Salt- 1¼ tsp
Breadcrumbs- ½ cup
For making burger
Burger buns
Greens
Tomatoes cut rounds
Pickled jalapenos
Chipotle Mayo
Instructions
Preheat oven to 400 F or 200 C.
In a bowl, combine all the ingredients 'for making beef patties'.
Take a handful, roll it and flatten it between the palm of your hands.
You will be able to make 8 to 9 patties.
Line a baking sheet with aluminum foil, spray with non-stick cooking spray.
Place the patties on the aluminum foil.
Place in the preheated oven and bake for the first 25 minutes.
Flip over and bake for another 10 minutes.
Total baking time is 35 minutes.
Take the baking sheet out of the oven; keep aside.
Making burgers
Place a pan over medium heat, add 1 tbsp butter let the butter melt, place 2 buns over the butter and let turn light golden brown. Remove from the pan. Repeat with other buns.
Spread chipotle mayo on the buns.
Place the beef patty, top with greens, pickled jalapenos, one tomato slice and close with the other bun.
Enjoy along with grilled corn, chips etc.