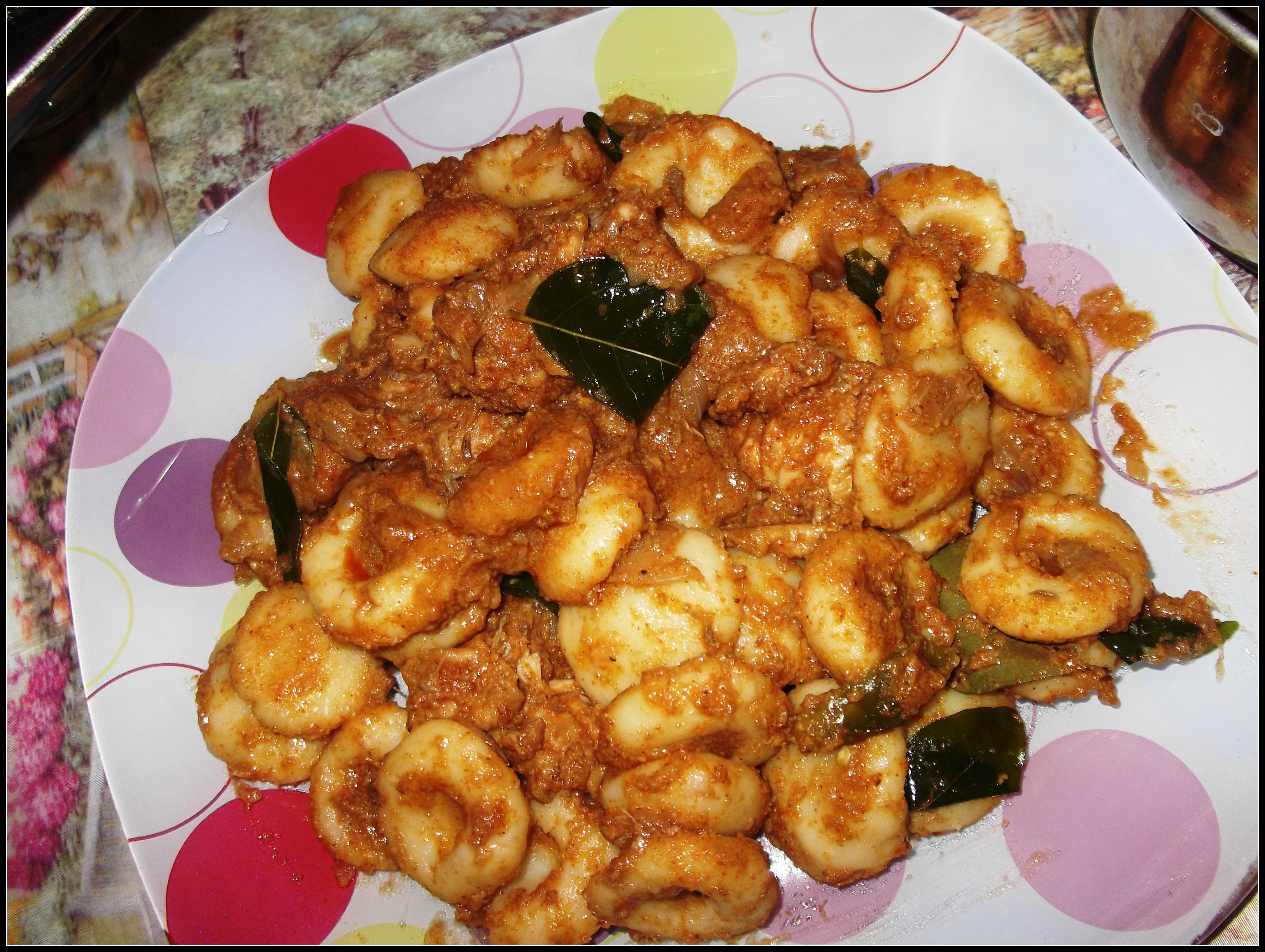 It is a very delicious and delightful dish used in the middle and northern part of Kerala.This classic and lip smacking Kerala Delicacy is a one pot meal, smaller rice dumplings are steamed and mixed with the flavorful meat / prawn dishes.
Preparation Pictures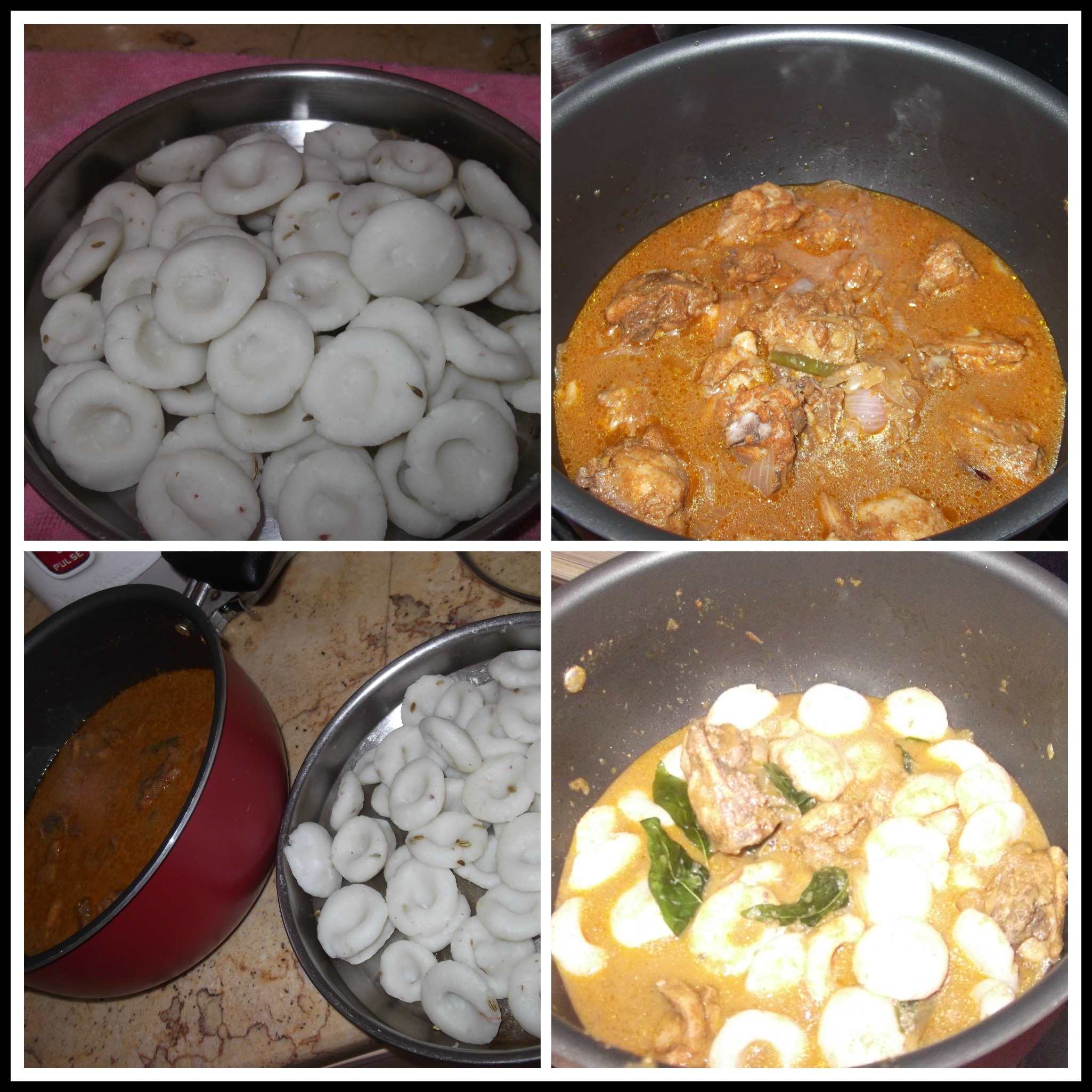 Kozhi Pidi / Kunji Pathal (Curried Chicken and rice dumplings)
Recipe type:
One Pot Meal
Ingredients
For pidi
Rice Powder : 1 Cup
Water : 1 Cup
Fennel Seeds : ½ tsp
Coconut grated : ½ cup
Shallots : 2-3
Salt : to taste
For Chicken Gravy
Chicken : 500g (cut into medium size pieces)
Onion : 2
Pearl Onions : 7 to 8
Ginger-Garlic Paste : 2 tsp
Red Chili Powder: 2tsp
Coriander Powder: 3tsp
Turmeric Powder : ½ tsp
Fennel Seeds : 1 tsp
Coconut Grated : 1 cup
Curry Leaves : 3 to 4 springs
Salt : to taste
Coconut Oil
Instructions
For making pidis
Boil water with salt, fennel seeds, shallots crushed and grated coconut.
When it boils well, add the rice powder little by little, mix well and switch off the flame.
Knead it well to make a smooth dough (like,pathiri or idiyappam)
Apply little oil or water to the palms.
Make small balls and press in the centre to make a shape as shown in the picture.
After making all pidis, steam them for 10 -15 minutes.
For making chicken gravy
Heat ½ tsp coconut oil in pan and add the grated coconut with 2 to 3 shallots sliced, curry leaves and fennel seeds.
Roast well to dark brown color and switch off the flame.
Add red chili powder and coriander powder into it and combine well
When it cools, grind into a smooth consistency.
Crush the 5-6 pearl onions and keep aside.
Pressure Cook the chicken with the pearl onions crushed, ginger garlic paste, turmeric powder and sliced onions.
After cooking this add the ground mixture and allow to boil in medium flame.
Heat 3 tbsp coconut oil in a pan and add 2 to 3 shallots sliced and 2 sprigs of curry leaves.
When the onions become brown in color and a nice aroma comes, pour this into the curry and cook for another 2 to 3 minutes.
Finally mix the gravy and prepared pidis together and keep over low flame for 4 to 5 minutes till it has combined well.