Over the summer, my husband and I embarked on numerous road adventures and embraced the camping experience in our trusty Tesla Model Y. One particular enhancement that elevated our Tesla camping journey to the utmost comfort and enjoyment was our custom-crafted bed frame.
Without this ingenious addition, placing the mattress directly on the Tesla platform would lead to uneven surfaces, uncomfortable sleep, and the potential for back discomfort.
Our DIY bed frame has undeniably revolutionized our camping experience. We took great pleasure in crafting this stylish and practical bed frame, which seamlessly blends with the interior of my Tesla Model Y.
Watch my detailed video on how to build a DIY Tesla bed frame
Materials required
4'x4′, 3/4″ plywood
2 studs: 2″x 3″ x 8′ framing stud
Drop cloth for covering the frames, optional
Tools required
Here are the dimensions for the 4-bed frames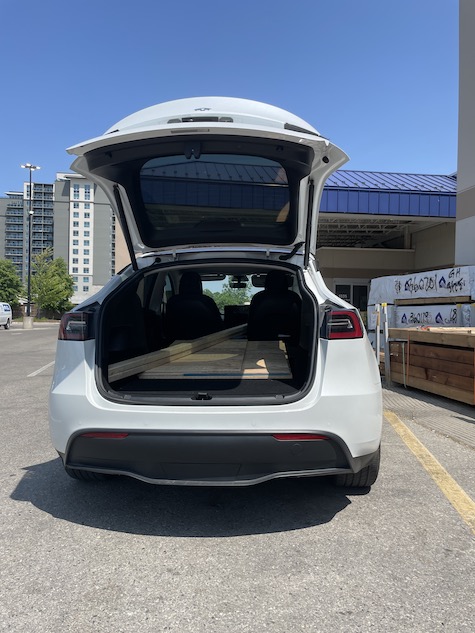 Important: We purchased an 8-foot plywood sheet and then have it cut into sections of 3 feet, 3 feet, and 2 feet to ensure it fits neatly into the trunk of our Tesla Model Y. Alternatively, you can buy a 4-foot sheet and have it cut into 3 feet and 1-foot sections. You can use a jigsaw to precisely cut the smaller side pieces from the 1-foot section.
Plywood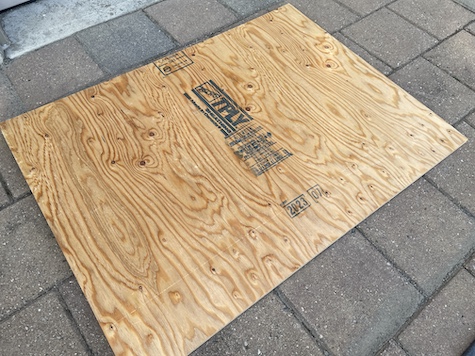 4-bed frames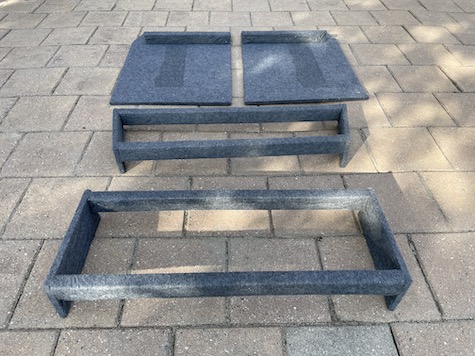 Bed frame 1 & 2 have the same dimensions: note one has the 6 inches side cut on the left side & the other one has it on the right side
Bed frame 3 with an irregular shape
Bed frame 4 with regular shape
Keep bed frames 3 & 4 on top of the sub-trunk & place the Tesla platform on them. Place the bed frames 1 & 2 on the front over the folded back seats. The bed frame will be perfectly flat without any bends (watch the video)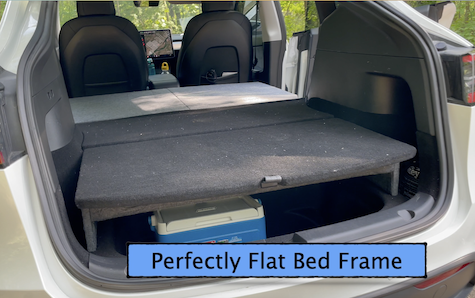 Enjoy camping & sleeping in your Tesla 🙂