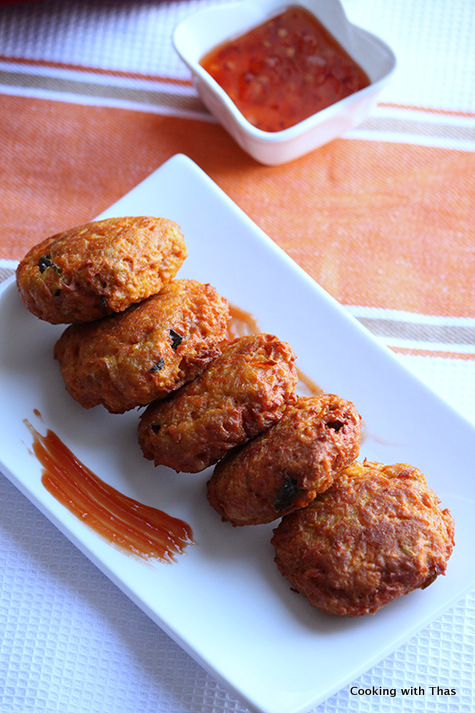 Shredded carrots combined with spices and gram flour, made into fritters or vada, a perfect evening snack…
One of the popular evening snacks in South India is Onion vada or fritters. Onion vada with a cup of cardamom tea can turn your evenings into a beautiful one. If it's a rainy day, then the beauty is beyond words.
In my place, Spring is still in slumber mode and today felt like we are back to winter again as we had some snow showers. In the evening, I had a craving for having some kind of South Indian snack. I had a huge bag of carrots and thought of making carrot vada or fritters with them. This recipe is quite similar to making onion vada.
Ulli Vada or Onion Vada or Onion Fritters, recipe click here.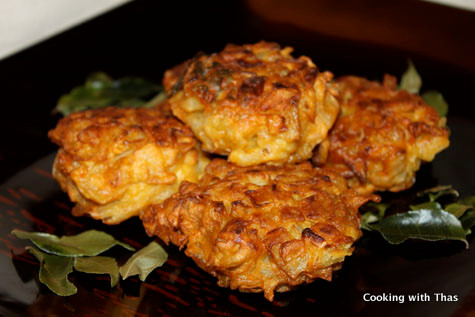 Carrot vada along with a cup of cardamom tea made my evening so relaxing and beautiful.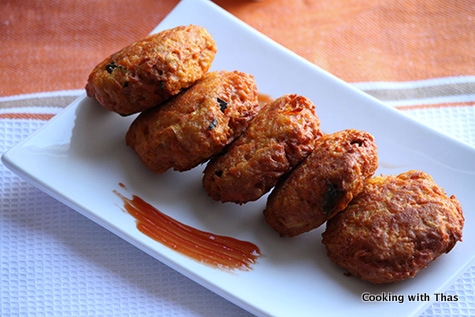 Preparation Pictures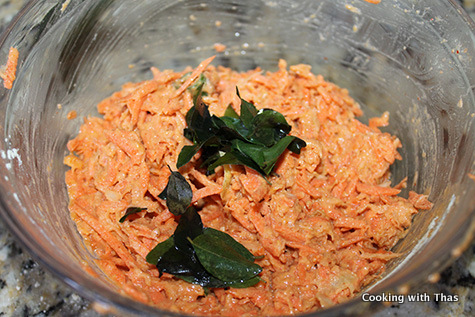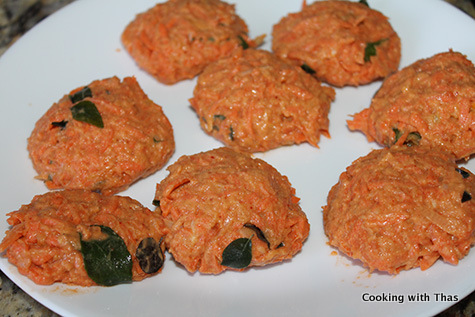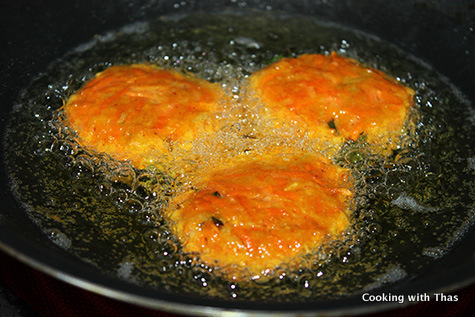 Carrot Vada or Carrot Fritters
Ingredients
Carrots, shredded- 4
Onion, shredded- 1
Green chilies, chopped- 2
Chili powder- ½ tsp
Turmeric powder- ⅛ tsp
Coriander powder- 1 tsp
Ground cumin- ½ tsp
Asafoetida- 2 pinches (optional)
Curry leaves- 10 leaves
Gram flour or Besan- 1 cup
Salt- to taste
Oil- enough for deep frying
Instructions
In a food processor, shred the carrots, after that shred the onions.
In a large bowl, combine the shredded carrots, onion, green chliies, chili powder, turmeric powder, coriander powder, ground cumin, asafoetida, curry leaves and salt.
Add the gram flour and combine well.
Make medium sized rounds and flatten them between the palm of your hands.
Place a frying pan over medium heat, add oil. Let the oil turn hot.
Drop the patties in the hot oil without crowding them and deep fry till both the sides turn golden brown in color.
Transfer to a plate lined with paper towel.
Serve the carrot vadas with tomato ketchup or any other dippings.