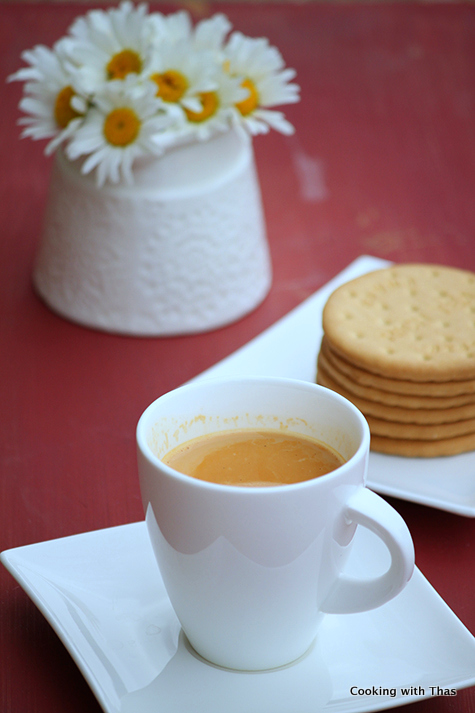 Tea flavored with cardamom, flavorful and aromatic…
I'm not a huge fan of tea, I'm a coffee person. However, I do enjoy tea once in a while and I need my tea to be flavored with cardamom. Cardamom tea is my mom's speciality and she makes this tea quite often and whenever she has guests. Everyone loved this tea and would give special request to my mom to make this tea before they visit her the next time.
In India, milk tea is very popular and this is how milk tea is made in most homes.
How to make Cardamom Milk Tea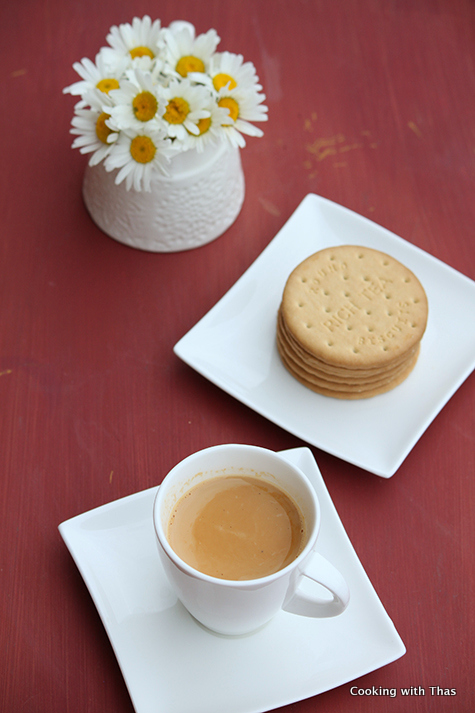 Cardamom Milk Tea
Ingredients
For making 1 cup
Milk- 1 cup
Whole cardamom, crushed- 1
Ground Tea- ½ tbsp
Sugar- 1 tsp
Instructions
Place a saucepan over medium heat, pour milk into the pan.
Add crushed whole cardamom.
When milk comes to a slight boil, add ground tea, combine well.
Add sugar and combine well.
Let the milk come to a boil.
Remove the pan from the heat.
Strain the tea into a mug.
Enjoy cardamom tea when hot along with biscuits. Dunk the biscuits in tea and enjoy.