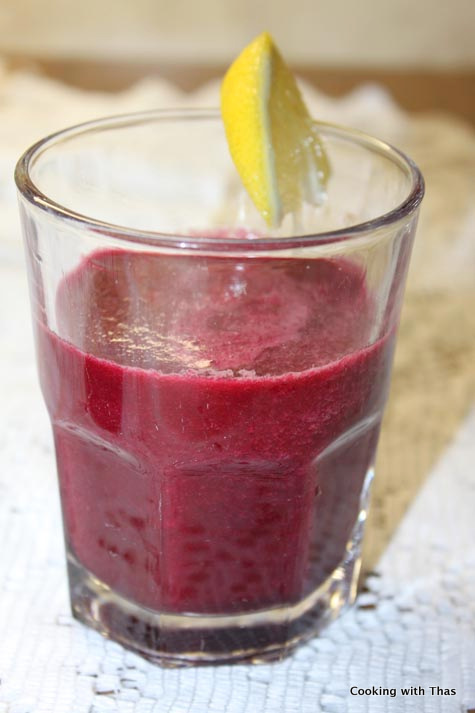 Beetroot juice is in deed a super food…
Such a vibrant root vegetable packed with all amazing nutrients, vitamins, minerals and a lot more. Raw beetroot does have an intense earthy flavor, some people cannot stand that taste. Cooking the beetroot helps to remove most of the earthy flavor from it. However, eating the raw beetroot or drinking the juice can benefit the most out of it.
Once you know about the health benefits of beetroots, you will be tempted to include beetroots in your diet or drink fresh beetroot juice twice or thrice a week.
Health benefits of Beetroot
Excellent for anaemia.
To reduce blood pressure.
Great source of folic acid, hence it's great for pregnant ladies and for the unborn babies.
Keeps diabetes under check.
For healthy stomach and to overcome constipation.
Boosts the brain by increasing the blood flow.
Helps to fight cancer.
I've always loved beetroot, I usually make a stir fry, salad or juice out of it. Sharing the recipe for making beetroot juice. Enjoy this juice and feel healthy and happy.
For more beetroot recipes, click here.

Beetroot Juice- Health Benefits of Beetroot
Ingredients
Beetroot, diced- 1
Cucumber, diced- ½ cucumber, seeds removed
Ripe Peach, diced- 1
Lemon juice- ½ tbsp
Cold Water- 1 cup
Instructions
In a blender, blend all the ingredients together along with water.
Strain the juice, pour in a glass and enjoy it.