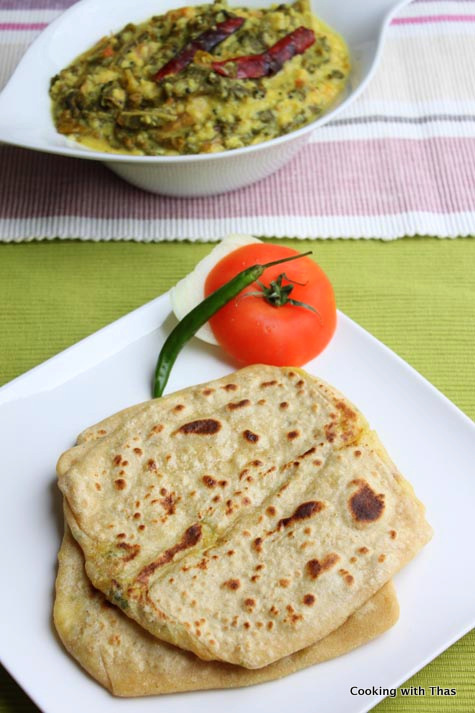 Popular North Indian flat bread that's served for breakfast, lunch or dinner…
I guess on wednesday's most people feel energized and motivated to do stuffs, it doesn't matter what stuffs. At least, I feel that way. Now, don't ask me how I feel on a Monday. Motivational quotes and philosophers say "when the alarm blares in the morning, wake up with a wide smile on your face & happily get out of the bed, your day is going to be great" For me: the only thought I get when the alarm blares is to smash the alarm and embrace sleep for some more time, other thoughts I get after I snooze the alarm are: ditch the work, enjoy the sleep (repeatedly)…I've been very loyal to these thoughts since I was born…However, the moment I am out of the bed, and as I look outside the window, I scream: What a beautiful foggy morning! Yes, sleep is beautiful and reality is much more beautiful (well, not always).
These days, I enjoy the early morning drive to work. The fogginess, the first rays of Sun, the vibrant colors around the Sun, the chill in the air…it's just amazing in the morning.
I am starting to think that we might not have Summer this year as it's still cold in June. I am not asking for sizzling hot summer, I am just asking Mother Nature to increase the heat a bit so that I can ditch my fleece and walk around. Hope it's going to be good over the weekend.
Sharing a couple of flower pictures from my garden. Look at the pattern on the flower, so stunning.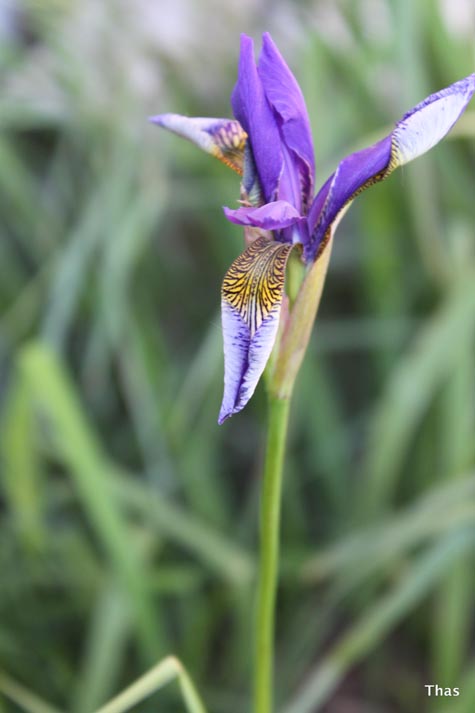 These flowers are in my backyard and it spreads mesmerizing fragrance…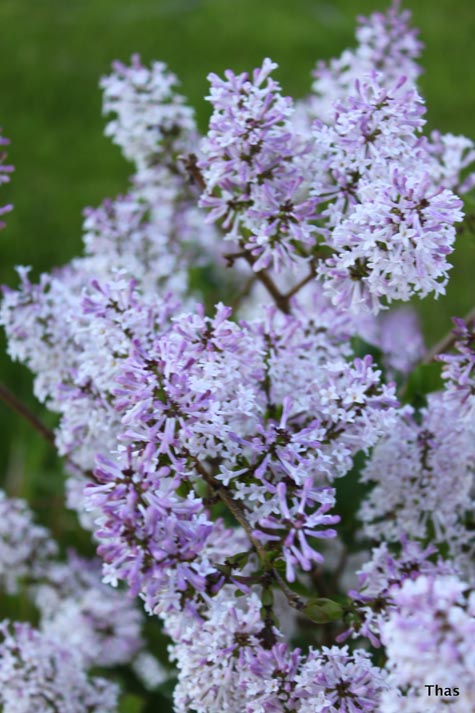 Aloo paratha or mashed potato flat bread/roti is a very popular North Indian flat bread, It's served for breakfast, for lunch and for dinner as well. Any time of the day, these mashed potato stuffed parathas taste good. If you go to North India, you would come across this one on the menu of almost all restaurants. The best part is that you don't need anything to go with it, a couple of parathas along with raita or yogurt is just amazing.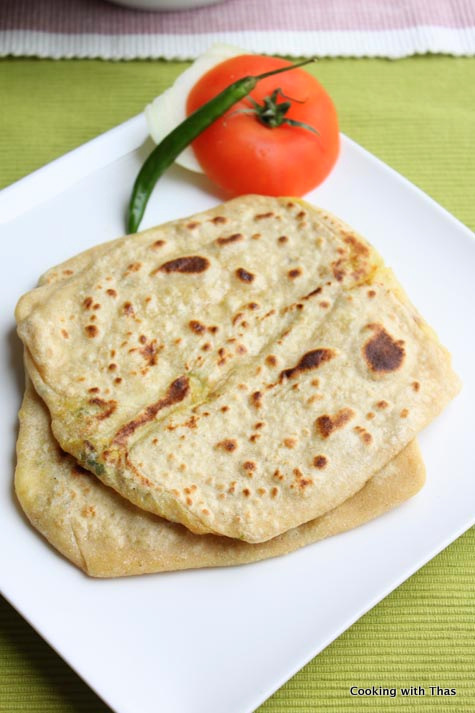 Step by Step Pictures
Mashed potato masala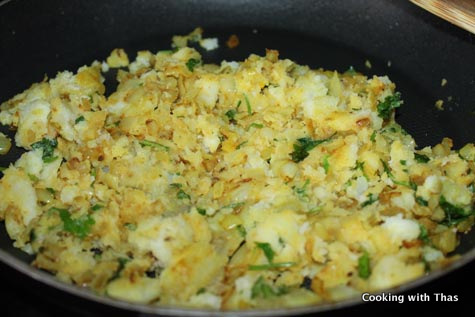 Wheat flour Dough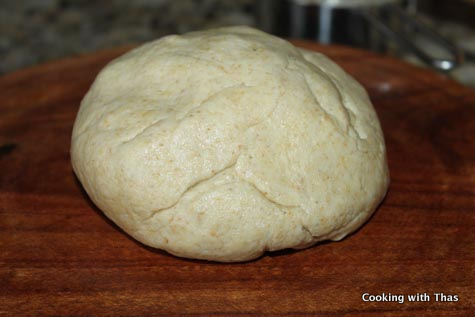 Rolled dough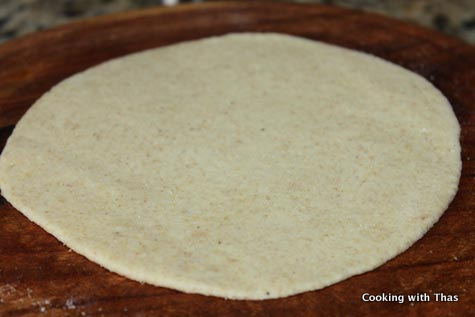 Placing the mashed potato on the dough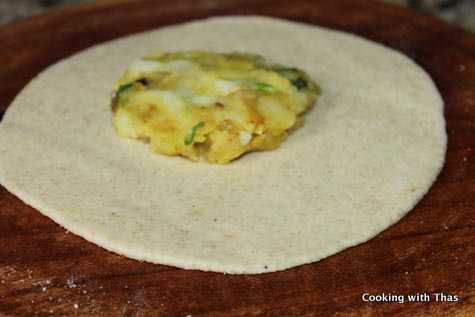 Wrapping the dough with the stuffing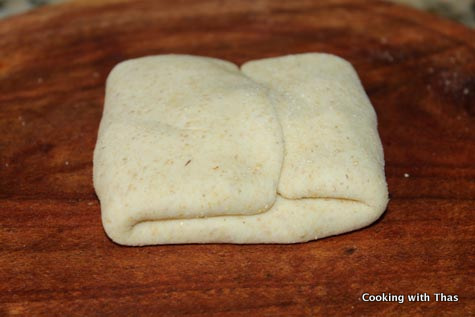 Rolled stuffed dough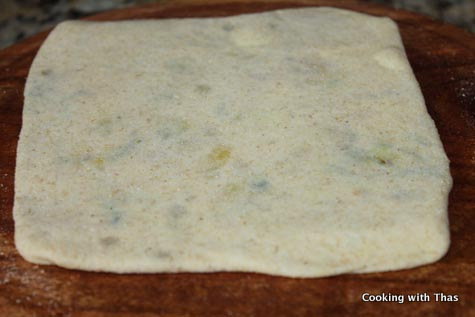 Cooking stuffed paratha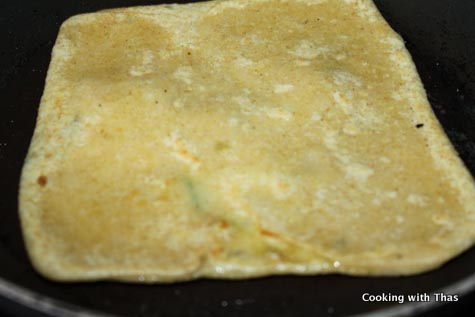 Puffed up paratha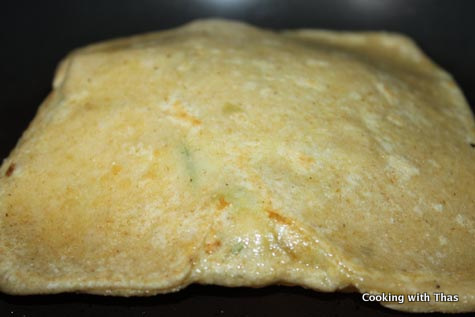 Aloo Paratha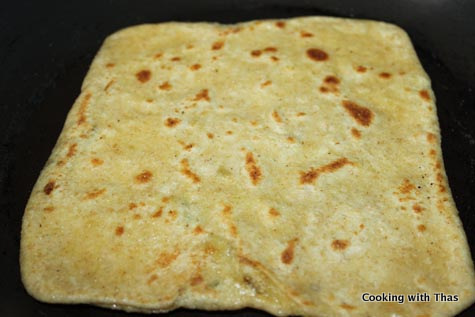 Aloo Paratha or Mashed Potato flat bread

Aloo Paratha or Mashed Potato Flat Bread
Ingredients
For making mashed potato masala
Potato- 3, large (cooked and mashed)
Oil or Ghee- 1 tbsp
Cumin seeds- 1 tsp
Onion, chopped small- 1
Ginger-garlic paste- ½ tbsp
Green chilies, chopped- 1
Turmeric powder- ¼ tsp
Cumin powder- ½ tsp
Chili powder- ¼ tsp ( if you need more spice)
Cilantro, chopped- 2 handful
Salt- to taste
For making wheat dough
Wheat flour- 1½ cups
Water, slightly warm- ½ cup
Salt- a couple of pinches
Oil- ½ tbsp
For cooking
Ghee- while cooking paratha
Instructions
Cook the potatoes in the microwave at high power for 6 minutes or till it's fork tender.
Let it cool down, peel off the skin and mash it using a wooden spoon, keep aside.
Heat a large pan over medium heat, add oil or ghee.
Add cumin seeds, saute for a couple of seconds.
Add onions and a few pinches of salt, saute till light golden in color.
Add ginger-garlic paste, green chilies, saute for a few minutes.
Add turmeric powder, cumin powder and chili powder, saute well.
Add mashed potatoes, combine well with the spices and break any lumps formed.
Taste and add salt if needed.
Add cilantro and combine well. Keep aside.
Making the wheat dough
In a large bowl, combine wheat flour and salt.
Add slightly warm water little by little and knead till a soft dough is formed.
Knead the dough for 5 minutes.
Drizzle the oil over the dough, spread it well and keep the dough aside for 5 minutes.
Stuffing the paratha and rolling
Make medium size balls out of the dough.
Place the ball on a clean board or counter top.
Sprinkle some flour on the dough ball. Using a rolling pin, roll the dough ball to a small round shape.
Take 1½ tbsp of the mashed potato stuffing and make it into a small ball, flatten it and place it on the center of the rolled dough.
Wrap the dough over the stuffing to a round ball or square shape, seal the edges.
Using the rolling pin, roll the stuffed dough to slightly thin round or square shape.
Heat a non-stick pan over medium heat, drizzle ½ tbsp ghee on the pan, place the rolled dough over it, cook the bottom side first, flip it over and cook the other side too. Let both sides turn light golden in color.
Remove from the pan and serve with raita or yogurt.