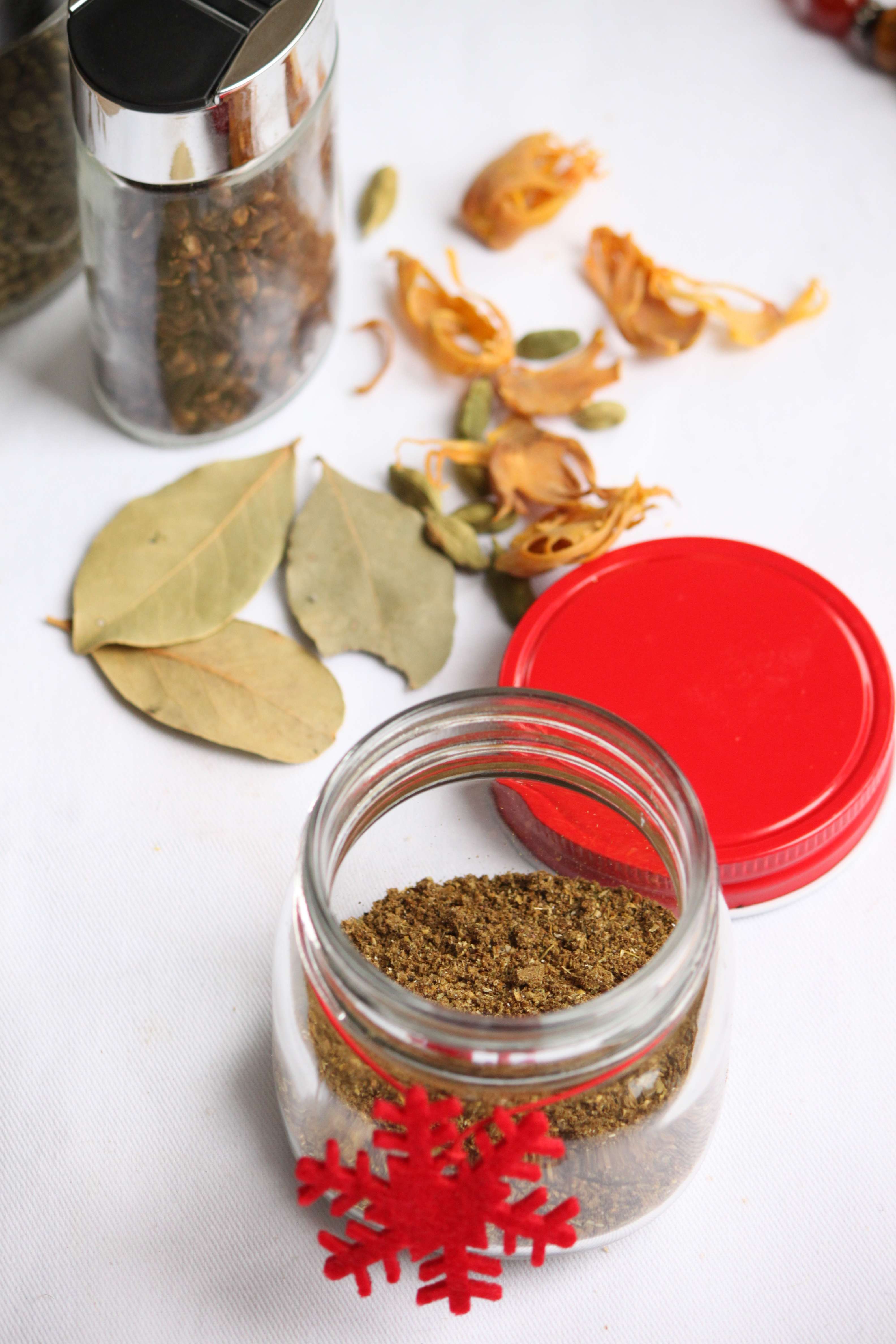 Aromatic, flavorful and it's homemade- Biryani Masala or Indian spice mix…
Store bought spice mix even if it's the top brand cannot possibly beat the homemade version. I'm a sucker for homemade spice mix. I always make my own simple Garam Masala- will be posting the recipe soon. The other day, when I made the Hyderabadi chicken biryani, the recipe called for homemade biryani masala. I was damn sure that the biryani was going to rock because of the homemade biryani masala added to the chicken. It did rock;  the aroma, the flavor and the taste of the chicken masala and the biryani was greatly enhanced by the biryani masala.
Since then, this masala or the spice mix has been my ultimate favourite and I add this while making biryani, chicken curries, stews, roast etc.
Aromatic Whole spices are roasted and ground to a fine powder. After I ground the roasted spices, I was seen inhaling the amazing fragrance. Any dish will be taken to the next level by adding this homemade masala.
I always make small batches to preserve the freshness and fragrance, this recipe will yield 3 tbsp. You can double or triple the recipe to make more.
For chicken curries- I add 1 1/2 tbsp of this masala to the chicken along with other ingredients and let it marinate.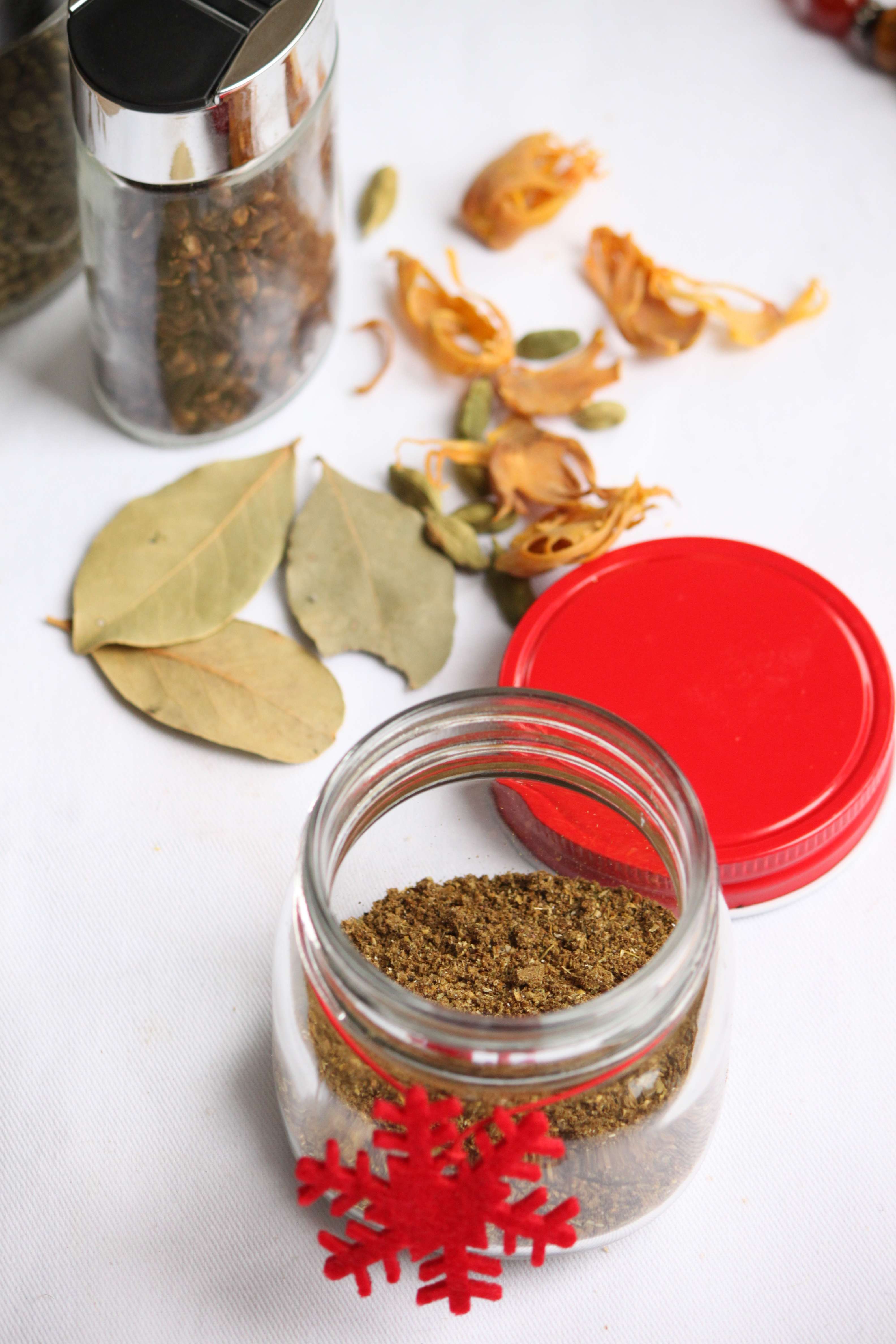 Cooking Video
Homemade Indian Spice Mix- Homemade Biryani Masala
Ingredients
Coriander seeds- 1 tbsp
Fennel seeds- 1 tsp
Whole black peppercorns- 2 tsp
Whole cloves- 8
Whole cardamom- 15
Dried bay leaves- 2
Whole Mace- 1
Star Anise- 1
Whole cinnamon sticks, 1 inch slice- 10 slices
Instructions
Place a pan over medium heat, add all the whole spices and saute for a few minutes till they turn aromatic. Be careful to not to brown the whole spices.
Let cool down for a few minutes, grind to a fine powder.
This recipe will yield around 3 tbsp. Store in an air tight container.
For making more, double or triple the recipe.