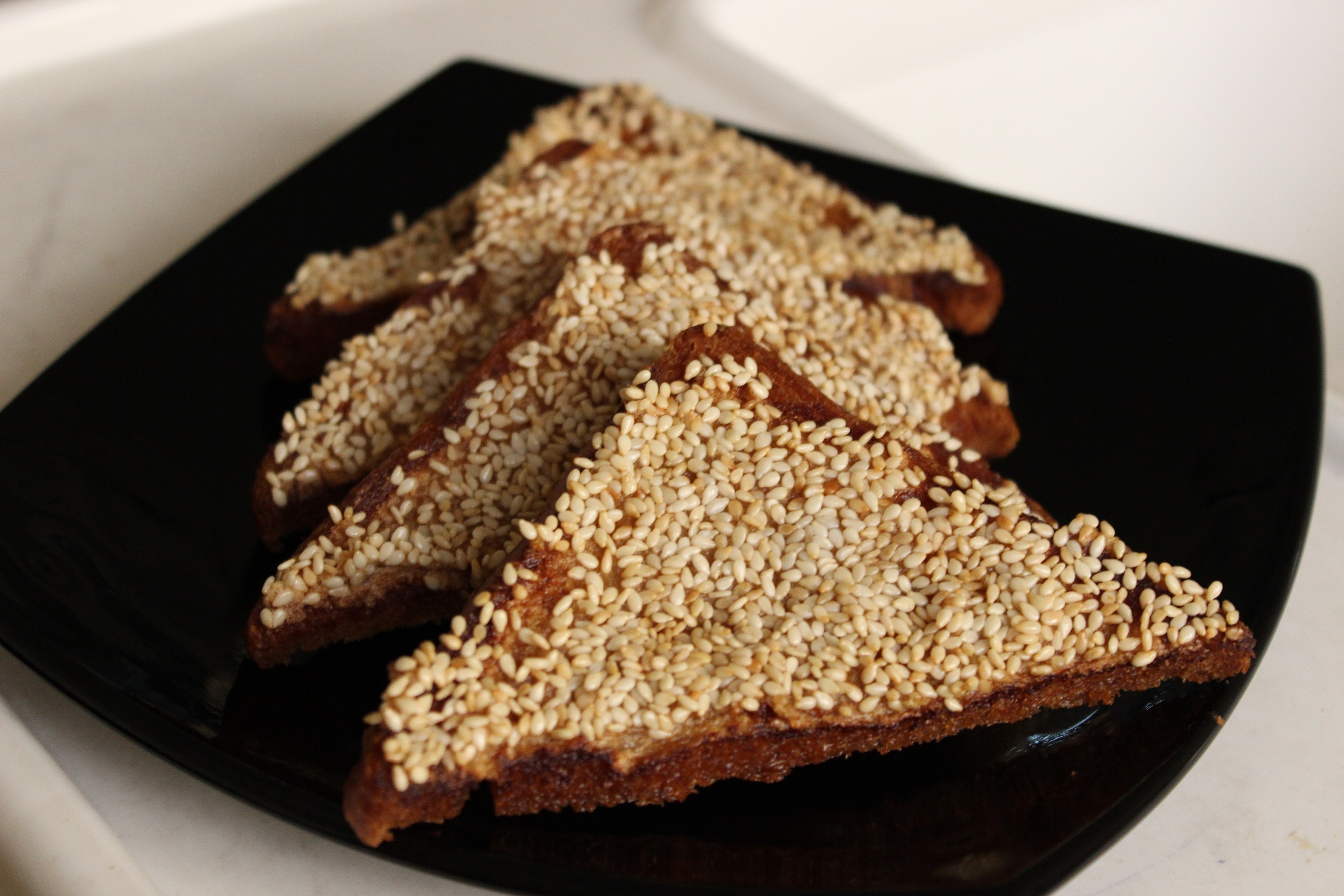 Prawn Toast
Ingredients
1 lb cleaned raw prawns, chopped
1 teaspoon salt
1 egg
2 teaspoons fresh grated ginger
1 tablespoon light soy sauce
1 ½ teaspoons sesame oil
10 slices thinly sliced bread, crusts removed
4 tablespoons sesame seeds, approx
2 tablespoons chopped green onions
oil, for deep-frying
Instructions
To make the paste, put in your food processor: the prawns, salt, egg, ginger, soy, onions and sesame oil, process into a paste.
Cut the breads into rectangles, approx 3 per slice.
Spread the prawn paste on the bread, with a slight mound in the center.
Put the sesame seeds in a small bowl and press the paste side into the seeds.
Heat the oil to a medium heat and deep-fry the toasts paste side down for 2 to 3 minutes then turn them over and fry until they are golden brown.
Remove from the oil, drain on paper kitchen towel.
Repeat process until they are all done.